Miller embraces soft-shell crab as state sandwich
By Len Lazarick
Len@MarylandReporter.com
Lest you think designating an official state sandwich is too frivolous a notion to be worth the time and effort of the Maryland Senate, the first witness to sing the praises of a fried soft-shell crab between two slices of bread laid that notion to rest.
It was none other than the Senate President himself, Thomas V. Mike Miller Jr., who has apparently agreed to co-sponsor the bill (SB26) by Dorchester County Republican Sen. Rich Colburn, a champion of Chesapeake Bay watermen.
This is not just about "probably the ugliest sandwich in the history of the world," with those little fried crab legs sticking out from the bread, Miller told the Senate Education, Health and Environmental Affairs Committee. This is about economic development, in the same way the designation of the multi-layered Smith Island cake as the official state dessert helped "those ladies on Smith Island have a major industry," shipping their confections around the country and the world.
A unique Maryland delicacy
"This is unique to Maryland," Miller said. "This is a Maryland delicacy. These are not shipped from Asia," a point Colburn emphasizes. A crab cake can be made from crab meat shipped from Louisiana or Thailand or Vietnam, but it's the nature of the soft-shell crab that "you can be 99% sure that it came from Maryland."
Crabs have soft-shells after they molt their old hard shells, usually in closely watched pools of bay water.
Dan Patrell, publisher and editor of Maryland Life magazine, said its August issue containing recipes and descriptions of soft-shell crab sandwiches was one of its most popular. "It is not a frivolous act" to name it the state sandwich, Patrell said. "They are raised and farmed here by an industry struggling to stay afloat. This is meaningful legislation."
The Smith Island cake designation helped some Eastern Shore bakeries double and triple their business, Patrell said.
One senator calls it 'ridiculous'
Sen. Ron Young, D-Frederick, was having none of it. Maryland already has too many official symbols – an official state rock and a state butterfly among them, Young said. (There are 23 official state symbols including the calico cat, the Chesapeake Bay retriever, the Astrodon johnstoni dinosaur, square dancing, walking and milk.)
"I think it is a joke. I think it is ridiculous," Young said. And from a selfish point of view, unlike the quantities of cakes, "there's a limited number of soft shells," and if we start shipping too many, the prices are going to go up. "I want to be able to get a soft shell crab sandwich," he said.
"Prices are going to go up — that's the best news I've heard all day," Colburn said.
Let them eat cake
Miller had brought along a Smith Island cake in a box, and Sen. Ed Reilly, R-Anne Arundel, a committee member who hadn't been in the Senate five years ago when the cake with multiple layers of chocolate icing was made the state dessert, said, "I hope you're leaving it as a sample."
Miller walked the cake box over to Reilly, and Sen. Bryan Simonaire, another Anne Arundel Republican, joked, "Bribery works every time."
"I'm a Prince George's Democrat," Miller responded.
Simonaire noted that there was already a sandwich named for Colburn at Chick & Ruth's Delly on Main Street in Annapolis – and it's the crab cake sandwich.
"They have a [chicken] soup named after County Executive John Leopold," Miller shot back. "You might want to have that." Members of the committee groaned and chortled at the reference to the just convicted Leopold.
After the sandwich levity, the committee got back to the serious business of hearings on bills to create an Irish-American Heritage Month, a German-American Heritage Month, Maryland Emancipation Day, Young Heroes Day, a Youth Political Awareness Day, a Maryland Centenarians Day and a Rare Disease Day.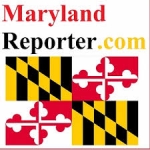 MarylandReporter.com is a daily news website produced by journalists committed to making state government as open, transparent, accountable and responsive as possible – in deed, not just in promise. We believe the people who pay for this government are entitled to have their money spent in an efficient and effective way, and that they are entitled to keep as much of their hard-earned dollars as they possibly can.