Miller calls GOP delegates 'Neanderthals' over gas tax opposition
Responding to Republican assertions at a Tuesday morning news conference that a gas tax hike he proposed is unnecessary, Senate President Mike Miller said, "These people are Neanderthals."
Miller suggested that Republicans were towing the party line even though many of their districts would benefit from the passage of the tax bill.
"Everyone of them wants revenue and every one of them knows we need to pay for it but they don't have the political courage, guts, or fortitude to vote for it," Miller said. "It's as simple as that. They're afraid of losing the primaries. They're putting their political careers ahead of the state."
House Republican Leader Tony O'Donnell had said, "We are appalled that Democratic leaders would again ask taxpayers to pay more when they have done nothing to curb spending and responsibly steward existing transportation revenue." The GOP delegates said no tax hikes were needed if current revenues were used properly.
Later, Republicans responded to Miller's criticism.
"We were disappointed in the remarks made by Senate President Miller earlier today," O'Donnell and Minority Whip Jeannie Haddaway-Riccio said in a statement. "We simply disagree on a fundamental philosophical issue – that is hardly a reason to resort to name calling. However, his remarks are indicative of the lack of civil discourse that prevents good public policy from moving forward in Maryland."
Both Miller and the Republicans spoke of a need for bipartisan cooperation. But that dialogue has yet to take place, and Miller fears that it may be unlikely in the near future.
–Becca Heller
Becca@MarylandReporter.com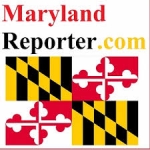 MarylandReporter.com is a daily news website produced by journalists committed to making state government as open, transparent, accountable and responsive as possible – in deed, not just in promise. We believe the people who pay for this government are entitled to have their money spent in an efficient and effective way, and that they are entitled to keep as much of their hard-earned dollars as they possibly can.