Michael Steele, Andy Harris fire up Maryland delegation in Tampa
By Carl Straumsheim
Capital News Service
TAMPA, Fla. — Former Republican National Committee Chairman Michael Steele capped off the Maryland delegation's Wednesday morning breakfast at the Republican National Convention with a fiery pep talk that included criticism of the Democratic Party, as well as his fellow MSNBC contributors.
Rep. Andy Harris got the partisans going by blasting state and national Democrats as being obstructionist and too dependent on raising tax revenue to close their deficits.
Steele proved he hasn't become less partisan since losing his 2011 re-election bid to Wisconsin Republican Reince Priebus. He peppered his remarks with digs at the Democratic Party in an effort to energize the delegation before the convention began its second full day of business.
In response to the redistricting of Maryland's congressional districts, which Republicans fear could unseat longtime Rep. Roscoe Bartlett, Steele accused the Maryland Democratic Party of wanting to sweep the state's congressional delegation.
Steele: Maryland Dems are 'crazy'
"You know how Democrats are in our state: They're crazy. They're power hungry," the former Maryland lieutenant governor said. "I worry about any one party trying to take full control. How do you govern if there's only one side that you hear from?"
Steele, who ran unsuccessfully for Senate in 2006, also said Republicans still have to "deal with the crazies" in the House of Representatives, referring to congressional Democrats. The only time his confidence wavered was when he hesitated to say Republicans would take control of the Senate.
"We have some weak spots that we need to shore up for sure," he said, without mentioning any specific races.
The outspoken Steele became a polarizing figure within his own party during his time as national chairman. He also championed the new rules of the 2012 Republican nominating process, which forced early caucus and primary states to award their delegates proportionately in order to extend the race into the late spring and summer.
In lion's den at MSNBC
Steele now works as a political analyst for MSNBC, which he compared to stepping into a lion's den.
"They're nice people — generally speaking — but their ideology is whack," Steele said about his colleagues at the cable news network. "How do you put so much faith in government? How do you lose faith in people? How do you think the government is going to be the key force in entrepreneurism?"
But Steele joked that he has developed a method of dealing with his new job.
"Well, I take a little Valium. I take a shot of gin. And then the lights come on and we go at it," he said.
Maryland National Committeeman Louis Pope introduced Steele by poking fun at his new occupation, but several delegates approached Steele after the speech to thank him for bringing a conservative voice to the network.
"The joy of being an analyst is that I can tell it how I see it," Steele said, "which is probably why I'm no longer chairman."
Harris: the anti-tax pledge
Andy Harris's blast of Democratic taxes were echoed by Wyoming Gov. Matt Mead, who joined Harris in touting their party's vision of a lighter tax burden and decreased government spending, embodied in the budget plan introduced by vice presidential nominee Paul Ryan.
Harris echoed a President George H. W. Bush campaign promise from 1988 when he defended congressional Republicans.
"The first thing we did in the House (of Representatives) is that we said, 'No new taxes,'" Harris said. "Do we think we should increase revenue? Of course we do — by lowering taxes like Ronald Reagan did: You grow the economy; you don't raise taxes."
Harris was first elected to the House in 2010 after narrowly losing in 2008 to Frank Kratovil.
"That election night in 2008 wasn't so good for me," Harris said. "It wasn't good for America. We took a turn that was hopefully not irreversible."
Republicans feared Democrats would attempt to unseat Harris when Maryland's congressional districts were redrawn last year. Democrats instead chose to target Rep. Roscoe Bartlett's 6th Congressional District.
The problem is the Senate, Harris says
Harris faces Democrat Wendy Rosen in his first re-election campaign this fall. Even though the seat isn't expected to be in play this fall, Harris distanced himself from the idea of a do-nothing Congress.
"The House has spent 18 months now sending bills to the Senate," Harris said. "The problem is not the House. The problem is the Senate."
Harris faulted Senate Democrats for refusing to compromise with House Republicans.
"The Ryan budget is the Republican plan to begin negotiations," Harris said. "We have a Senate majority leader who refuses to take action. We have to elect a Republican majority to the Senate and retire Harry Reid from majority leader."
Mead contrasted Maryland with his home state and criticized Gov. Martin O'Malley for not considering other methods of generating new revenue for the state.
"We have no personal income tax, we have no corporate tax, and despite that, we're rated as one of the next five boom states in the country," he said, to sounds of wonder from the crowd. "I also want to say that I don't get credit for that. The private sector gets credit for that."
Mead acknowledged that revenues are down in Wyoming, but said the response should be to cut government agencies — which he praised for doing "good, conducive work" — and not raise taxes.
"While you may think that raising taxes is raising revenue, more often than not, raising taxes is lowering revenue — in addition to making everyone miserable," Mead said.
Editor's Note: Wyoming gains most of its taxes from mineral production. It is one-tenth the size of Maryland in population, and eight times the size of Maryland in land area. Maryland's four largest jurisdictions each have larger populations and budgets than the entire state of Wyoming.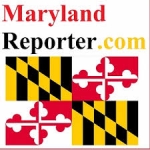 MarylandReporter.com is a daily news website produced by journalists committed to making state government as open, transparent, accountable and responsive as possible – in deed, not just in promise. We believe the people who pay for this government are entitled to have their money spent in an efficient and effective way, and that they are entitled to keep as much of their hard-earned dollars as they possibly can.