Metal Icon King Diamond: A different kind of Phantom of the Opera
Some people love Halloween so much they stretch it all the way through October.
I say why stop there? Let's run it deep into November, too.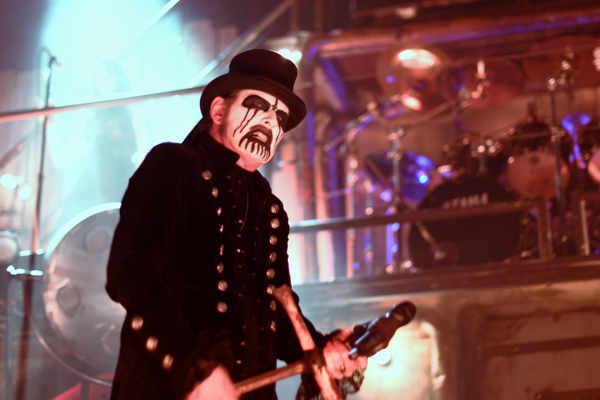 That's just what Danish speed-metal singer King Diamond brought to the Modell Performing Arts Center at the Lyric last week. Ghost stories, haunted houses, and a big dose of occultic overtones were wrapped around a frenetic dual-guitar attack and Diamond's signature falsetto screams.
The venue couldn't have been more appropriate, as the performance and set design resembled an opera as much as a metal concert.  The three-tiered stage spent most of the evening lit in red and wreathed in a cloud of smoke, as Diamond wove tales of the haunted mansion from his concept albums Abigail and Them. One could easily imagine this stage repurposed for a production of The Turn of the Screw or to see Don Giovanni dragged down to Hell.
The show opened with a hooded figure wheeling a sedated Diamond on stage riding a hospital gurney to St. Lucifer's Hospital, a recorded piece from his soon to be released album The Institute.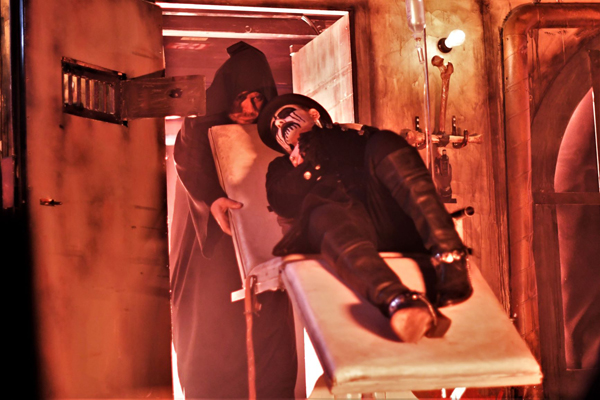 The set also featured Masquerade of Madness, another track from the upcoming album that dealt with the theme of a young woman's mental illness, alluding to it as a mask she wears that prevents others from seeing her true self inside. It looks like some more heady stuff to come when the album finally drops, but this was the only tease we got on Monday.
Several performance art scenarios played out through the set, from the masked girl in Masquerade being locked away in her asylum cell, to a graveyard horror story, and the seductive dance of the priestess during Voodoo.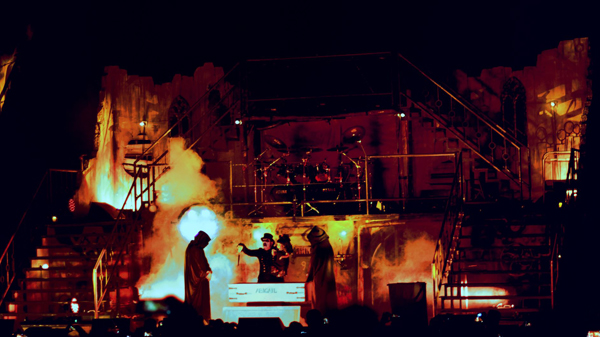 The night was much more than just a visual show though. Guitarists Andy LaRocque, who has played with King since the band's formation in 1985, and Mike Wead brought a frenetic and melodic tone throughout, trading solos and crunchy riffs that Diamond used as launching points for his high pitched screams and low growls. The touring band is rounded out by drummer Matt Thompson, bassist Pontus Egberg, and backing vocals from Diamond's wife Livia Zita.
In a singular heartwarming moment, Diamond dedicated the show's encore Black Horsemen to Timi Hansen, bassist for Diamond's legendary band Mercyful Fate, who recently passed after battling cancer.
Mercyful Fate is scheduled to perform several dates in Europe next year, but no U.S. dates have been announced yet.
The stage was shared with opening acts Idle Hands and Uncle Acid & the Deadbeats who each put in pretty good sets, but I'll have to give the nod to Uncle Acid for the stronger performance.  With a heavy fuzz sound reminiscent of Masters of Reality era Sabbath, these guys are definitely one to catch the next time they roll through town.

Chris Swanson is a live music and sports fanatic and a long-time Maryland resident. He holds tightly to what some consider an unreasonable affection for the Baltimore Orioles and older music venues. Chris has a Communications Degree from the Franciscan University of Steubenville.