Maryland Senate passes $44.5B budget for fiscal 2019
Sen. Ed Kasemeyer at the podium makes his final budget presentation Wednesday morning. MarylandReporter.com photo
By Len Lazarick
The Maryland Senate on Thursday unanimously passed the state's $44.5 billion budget for fiscal 2019, just 2.2% higher than this year's spending plan.
The senators heaped bipartisan praise on budget committee chairman Ed Kasemeyer, who is retiring from the Senate this year and got three standing ovations from his colleagues over the past three days as he presented the budget.
"It's one of the best budgets I've seen since I've been here," said Sen. George Edwards, the three-term Republican from the mountains of Western Maryland, praising Kasemeyer for his "effort at bipartisanship."
The fact that the budget is largely the handiwork of Republican Gov. Larry Hogan helped explain the unanimity of the 13 GOP senators, who made only two brief attempts to amend the work of the Democrat-dominated Budget and Taxation Committee.
The committee made 138 amendments to Hogan's budget, many of them minor, and 43 changes to the Budget Reconciliation and Financing Act that changes funding formulas and mandates appropriations to help balance the budget.
Medicaid and Education
The two largest items in the budget are the $11.4 billion Medicaid health insurance programs that covers 1.4 million residents and $6.5 billion in aid to local public schools that enroll 855,000 students.
Medicaid spending is up $180 million in the FY 2019 budget. Direct aid to local schools is up $160 million.
In addition, the Senate set aside $200 million of the revenue windfall that the state will gain from the federal tax cuts in a special fund to pay for the increased spending on public education expected to be recommended by the Kirwan Commission on Innovation and Excellence in Education.
Higher taxes for some
This $200 million comes from the additional income taxes Maryland will reap from individuals and corporations due to the federal changes. The Senate has passed increases in the personal exemptions and standard deduction to provide tax relief.
On Monday, Senate Democrats rejected Republican efforts to allow Marylanders to itemize deductions even if they don't itemize on their federal returns. One of the goals of the federal tax changes was to simplify filing for many Americans by increasing the standard deduction so they will no longer need to itemize deductions.
"Taxes are already too high," said Sen. Michael Hough, R-Frederick, who offered the amendment allowing itemization onto the bill increasing the standard deduction. "We're going to have a tax increase. I think we should have an alternative."
Kasemeyer argued against the itemization Hough proposed.
"This is basically the governor's proposal," said Kasemeyer. Hogan favored having no Marylanders pay any more state taxes due to the federal changes. "This bill is going to cost more than Maryland is going to gets back," Kasemeyer said.
"We wanted to be sure to [hold] taxpayers harmless," he said, but "we don't go all the way with this bill…. There was no way to make everybody whole," without costing the state $300 million or more in the long term.
Funding restored
Among the major changes to the Hogan budget, the Senate restored $110 million in cuts to funding formulas the legislature had passed in previous years. This included $33 million in aid to local governments, $56 million for health care providers to vulnerable populations, and $20 million for rate increases to caregivers.
The Senate restored funding for a promised 3.5% rate increases for providers serving the developmentally disabled and people with behavioral health needs. Nursing homes and alternatives to nursing homes get a 3% rate increase.
As Hogan proposed, state employees will get a 2% pay raise in January, and if this year's revenues exceed forecasts they will get an additional .5% and a $500 bonus in April 2019.
Abortion and the attorney general
Republican senators offered only two amendments to the budget on Wednesday.
Sen. Steve Waugh, R-St. Mary's, wanted to cut Medicaid funding for abortions based on the mental health of the mother. He said he was not trying to stop these abortions, but "the question is whether all people are paying for this," including those who strongly object based on their religious beliefs.
Waugh did not mention the figures, but according to the legislature's budget analysis (page 56), Medicaid paid $5.4 million for 8,798 abortions last year –an 11% increase over 2016 — and 98% of the abortions were performed based on the potential damage to the mental health of the mother.
This language has been in the state budget for many years, and "served us well," Sen. Rich Madaleno, D-Montgomery, pointed out.
Waugh's amendment failed by 15-30 vote.
Senate Minority Leader J.B. Jennings tried to take $1 million in funding for the Office of the Attorney General from the unit that is suing the Trump administration over dozens of its policies and move it to the organized crime unit.
"Let's use our money in this state to fight issues that we are dealing with here," Jennings said. "We are spending a lot of money on frivolous national lawsuits."
Jennings' amendment failed 13-33.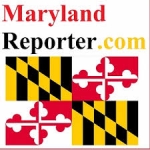 MarylandReporter.com is a daily news website produced by journalists committed to making state government as open, transparent, accountable and responsive as possible – in deed, not just in promise. We believe the people who pay for this government are entitled to have their money spent in an efficient and effective way, and that they are entitled to keep as much of their hard-earned dollars as they possibly can.