Maryland schools testing commission focuses on changing testing structure
By Rachel Bluth
For MarylandReporter.com
Students in Maryland are one step closer to potentially shorter standardized tests and more projects. The Commission to Review Maryland's Use of Assessments and Testing in Public Schools met again Tuesday, though no official decisions were made about the future of standardized tests.
"Teachers have told us, and parents and everybody, that there is way too much testing that's taking instructional time," said Cheryl Bost, the vice president of the Maryland State Education Association and in attendance at the meeting.
The commission discussed making a statewide test on civics and social studies, the Government High School Assessment, not mandatory for graduation. Commission members like Laurie Halverson, a parent in Montgomery County, suggested putting test scores on transcripts to motivate students to take them seriously.
None of the proposals will be final until the commission presents a final draft of its proposals and findings to the General Assembly, State Board of Education and local boards of education in July, but Tuesday's meeting helped focus some of the ideas.
Rather than setting a firm limit on testing, commissioners focused on ways the tests could be changed. Commission members proposed letting districts choose a more demonstrative assessments, like a project, like a paper or presentation graded on a rubric, instead of a test.
They also debated a similar proposal for assessing social studies in middle school as well.
"We know some type of assessment needs to be done," said Guffrie Smith, president of the Maryland State Board of Education. "In this climate of too much testing, having an eighth grade test is not the best thing, because that's one of the areas that has the most testing as it is."
Instead of mandating a state test in eighth grade, the commission considered modeling social studies assessment after guidelines for measuring environmental literacy, which would value things like participating in Maryland History Day, doing rubric-based projects, administering a final exam or using quarterly tests that already exist.
Reducing stress of tests
In a high school setting, commission members worked on methods to de-emphasize the stress and importance of tests — such as the High School Assessments that are required for graduation — by changing the length and structure of the test so that it can be administered during class periods.
These tests are given to hundreds of students at a time in one room with several proctors, which disrupts schedules and stresses students, according to Harford County math teacher and commission member Laura Potter.
"It becomes an event," Potter said of the large tests.
In response to teacher complaints that another test — the college and career readiness assessment or PARCC — was not "developmentally appropriate" for the lower grades, the commission also considered ways for the districts to gather more feedback from teachers about the tests to pass along to testmakers.
The commission also considered implementing local audits to find out if tests at the school and district level in each jurisdiction were duplicative and if the results were being reported and used in a timely way, according to Janet Wilson, the superintendent of Garrett County Schools.
Commission member wary of setting specific limits
There was discussion in the Maryland General Assembly this session of limiting testing to 2 percent of class time.
They agree with the idea of limiting testing but  Potter said she didn't support the 2 percent cap because it puts the state in a position to dictate to local school districts.
"The LEAs (local education associations) should be responsible for looking at their assessment practices and looking at how to reduce testing in their own school systems," Potter said.
Del. Eric Ebersole, D-Baltimore, said part of the issue is convincing parents and communities that tests have value in improving teaching methods.
"Right now it's being used to pit schools against each other, who has the better scores and where do you want to live … it would have to be a change in the way people look at things," he said.
Rachel Bluth can be reached at rbluth@umd.edu.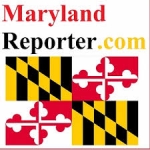 MarylandReporter.com is a daily news website produced by journalists committed to making state government as open, transparent, accountable and responsive as possible – in deed, not just in promise. We believe the people who pay for this government are entitled to have their money spent in an efficient and effective way, and that they are entitled to keep as much of their hard-earned dollars as they possibly can.