Maryland incumbents in Congress dodge debates
By Glynis Kazanjian
Glynis@marylandreporter.com
A funny thing happened last Tuesday in Ellicott City. Two incumbent congressmen actually sat down with their opponents and talked about issues. Otherwise, incumbents across Maryland – mostly Democrats – are avoiding engaging their challengers in any kind of discussion that goes beyond trading charges in mailers, ads and press releases.
Eight-term Congressman Elijah Cummings was one of those congressmen Tuesday night, but it appears his appearance in front of the Howard County League of Women Voters will be his first and last with Republican challenger Frank Mirabile, whom he defeated with 75% of the vote in 2010.
"We have other priorities," said Mike Christianson, campaign spokesman for Cummings for Congress. "Congressman Cummings is extensively involved in the presidential reelection efforts for President Obama and for Senator [Ben] Cardin."
Christianson said Cummings has represented most of his constituents for 16 years and that they are well aware of his positions and efforts on their behalf.
Districts have changed
But is it fair to the tens of thousands of constituents drawn into new districts through redistricting?
"The district has drastically changed," said Mirabile. "There are 75,000 to 80,000 new constituents." The Republican said if Cummings really cared he would be out talking to the farmers, business owners and families about how to unite the community instead of creating a partisan divide.
Several Democratic incumbents appear to be in step with Cummings. Fifteen-term House Minority Whip Steny Hoyer of Maryland's 5th District was asked in July to participate in five debates – one in each county within the district – with his Republican challenger, House of Delegates Minority Leader Anthony O'Donnell.
Hoyer accepted none, said O'Donnell Campaign Communications Director Deborah Rey said. Hoyer's office did not respond to Maryland Reporter inquiries.
Van Hollen agreed to just one debate
Four-term Congressman Chris Van Hollen, who served on the prestigious but unsuccessful budget deficit reduction "supercommittee," has so far agreed to only one debate with Republican challenger Ken Timmerman, which occurred late last month.
Timmerman said he hand delivered a letter to Van Hollen at the Frederick County Fair last month asking for several debates. "We'll study it," was Van Hollen's response, Timmerman said.
"He's been uncommunicative and unresponsive," Timmerman said. "I think the voters of the new 8th district have a right to hear directly from the candidates of what their views are and what the policies are that they're proposing."
Van Hollen Campaign spokeswoman Bridgett Frey said there would be more debates, but when, where or how many remains unclear. "Congressman Van Hollen will participate in additional such forums as part of his ongoing effort to listen to voters' ideas and concerns."
Incumbents are typically debate shy
A political communications expert at the University of Maryland said an unwillingness to debate is not necessarily connected to a particular political party; it's more about  being an incumbent.
"It's not so much it's the Democrats refusing [to debate], it's usually a response by an incumbent," said Shawn Parry-Giles, director of the Center for Political Communication and Civic Leadership at the University of Maryland, College Park. "Often the presumption is unless the race is close, you want to try to avoid the debate because it gives you a platform with the challenger that can lead to problems that wouldn't exist otherwise . . . [and] it puts them on an equal playing field with the challenger."
"Some make the calculation it's more risky to do the debate than not, especially in some cases [when] there are 3rd party candidates participating," Parry-Giles said. "They're on stage with people they perceive have no chance of winning, but can just attack them."
Cardin, Bongino negotiating — Sobhani not included
Freshman U.S. Senator Ben Cardin and his Republican challenger Dan Bongino are in final stages of determining a mutually agreed upon debate format and schedule – but it is not clear if either is willing to let in the late-comer, independent candidate Rob Sobhani.
After only being in the race a month, Sobhani campaign spokesperson Sam Patten said a Gonzales Marketing poll showed his candidate polling at 21%, compared to Bongino's 21.6% and Cardin's 50%. Patten said Sobhani has spent $4.4 million of his own money on his campaign, including advertising in high dollar television markets.
The poll was conducted Sept. 17-23, and Patten said the campaign has every reason to believe that Sobhani's numbers have grown since then.
"We received a polite blow-off from Cardin," Patten said when Sobhani expressed interest in participating in a debate.  "Bongino never responded."
"The Cardin and Bongino campaigns have an agreement to do multiple debates that would reach as broad an audience across the state as possible," Cardin spokeswoman Sue Walitsky told Maryland Reporter. "We have been asked by more than one 3rd party or unaffiliated candidate about their participation. Sen. Cardin has said that within the boundaries of the agreement that we've got with Mr. Bongino, if there was public interest in having these candidates join the debate, we would want them all to participate, not just pick out one or the other."
Cardin and Bongino agreed to issue a joint press release once all debate details are complete.
Bongino compliments Cardin
"I have complimented [Cardin] publicly on his willingness to debate," Bongino said. "I think that was appropriate, and I applaud him for doing that. I know Steny Hoyer won't debate Tony O'Donnell and I think Chris Van Hollen and Timmerman are having some problems as well. Sen. Cardin has been very genuine in that regard . . . Politics sometimes is so viscerally nasty and there is no reason for that to be."
Second-term Rep. John Sarbanes, D, of the 3rd District will participate in what appears to be his second and final debate with Republican Eric Knowles this week in front of the Greater Olney Civic Association (GOCA). Sarbanes – who has the most convoluted district map in the state – picked up a chunk of Olney and surrounding areas during redistricting.
GOCA's website lists the debate as being held on Tuesday, Oct. 9 at 7:30pm.
Rep. Donna Edwards had represented much of the Montgomery County area that Sarbanes picked up.
Other incumbents schedule debates
Of the incumbents willing to debate, many have set schedules within the remaining four weeks of the election.
Republican incumbent Congressman Roscoe Bartlett committed to four debates with Democrat challenger John Delaney, all taking place in October. However, Delaney's camp said they've been invited to 15 and have accepted 12. Bartlett's camp would not disclose how many invitations they received or turned down.
The 6th District events will take place on Oct. 17,  Oct. 21, Oct. 22, and, Oct. 28.
Congresswoman Donna Edwards, who began her term in 2008 after winning a special election, represents Maryland's 4th District. She agreed to participate in three forums with Republican opponent Faith Loudon – Oct.9, Oct.15 and Oct. 23.
Democrat Dutch Ruppersberger, who is serving his fourth term in Maryland's 2nd District, will face off with former state Senate Republican Leader Nancy Jacobs twice this month, Oct. 22 and Oct. 27. (Both were invited but declined last Tuesday's LWV forum.)
A spokesperson for 1st District Republican Andy Harris said Harris had committed to several forums and debates with Democratic challenger Wendy Rosen, but Harris pulled out after Rosen withdrew from the race. Libertarian Muir Boda is also on the ballot, and two Libertarians participated in Tuesday's Ellicott City forum.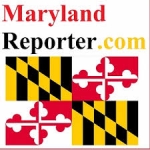 MarylandReporter.com is a daily news website produced by journalists committed to making state government as open, transparent, accountable and responsive as possible – in deed, not just in promise. We believe the people who pay for this government are entitled to have their money spent in an efficient and effective way, and that they are entitled to keep as much of their hard-earned dollars as they possibly can.