Maryland elections and lessons learned
By Barry Rascovar
For MarylandReporter.com
A number of thoughts while celebrating the contributions of the men and women who served or serve in our nation's military:
Baltimore City's elections on May 27 offered two striking lessons for politicians and state election officials. Will they learn from them?
Provisional mistakes
Yes, there was a terrible screw-up by city election judges: Over 1,100 provisional ballots were mistakenly counted before the legitimacy of those voters could be checked.
City election board officials have been pilloried for this mess. Fair enough, since it is clear there had not been nearly enough education or training of election judges.
But the state election board is culpable as well.
Converting from an electronic – computer touch-screen system, where voting errors are few, to an old-fashioned paper-ballot system that is known to produce more error – was ripe for confusion and mistakes.
Not one city election-day judge had ever worked with the state's new paper-ballot/automated counter system before. Baltimore City had used the old lever mechanical voting machines before jumping directly to the computer touch-screens. The city never held a paper-ballot election in anyone's lifetime.
State elections board has responsibility
State election officials knew this. They also knew the city historically has voting snafus.
Yet state officials failed to take extra steps to help the city election board adapt to a brand-new voting system. Nor did they dispatch personnel to assist with training or offer more supervisory help on Election Day.
Instead, the state board and its staff sat back and watched the easily-predicted train wreck occur.
The main problem – confusion over how to handle those casting provisional ballots – could have been avoided if the state board had used treated paper for provisional ballots that the counting machines automatically rejected.
This and other ideas were scotched by the state board in Annapolis.
City election officials say they have learned the hard way and will make sure this doesn't happen again in November. Perhaps the state elections board will do more, too, and start acting like a cooperative partner instead of a stern superior.
New-age electioneering?
The May 27 city election held a lesson for young politicians as well. Some of them counted heavily on social media popularity to springboard them to victory.
DeRay Mckesson was the most prominent social media star convinced that his heavy Facebook and Twitter presence was all it took to win at the ballot box. Local media made a big deal of his entry into the mayor's race.
He and others forgot that while millennials might run their lives with a constant eye tuned to social media, the vast majority of voters aren't that plugged in. Indeed, Mckesson's campaign turned into an embarrassment.
Despite his national Facebook renown, Mckesson received just 3,445 votes – a mere 2.6% of the votes cast.
The message is clear: You have to earn voters' support the old-fashioned way, at least for the next decade or two.
Eye of the storm
Lucky Elijah Cummings. He gets a starring role at the Democratic National Convention.
Now the bad news: He's chairing the convention's Platform Committee, where the hell-hath-no-fury-like-Bernie-Sanders-scorned protests will be heard.
It could get messy, angry and even violent.
Here's one example. Two Sanders delegates on the committee are determined to put Democrats on record condemning Israeli violence toward the Palestinian cause. That could set off a cataclysmic response from Jewish delegates and Clinton supporters.
So congratulations to the Baltimore area's long-serving congressman. But he'd better bring a thick skin and a large gavel with him to Philadelphia in July.
Edwards still in denial
Defeated Congresswoman Donna Edwards, who lost badly to Congressman Chris Van Hollen in the Democratic primary for United States Senate, remains bitter and angry. She's gone public now with her sour grapes and excuses as to why she failed to advance her career.
Edwards thinks there's a "glass ceiling" for black women like herself. That's why Van Hollen won.
Maybe it had something to do with the lousy constituent service Edwards provided for her Washington-area constituents, her grating personality that alienated House colleagues and her failure to sell herself to voters in the Greater Baltimore region.
Maybe her loss had something to do with her meager record in Congress versus Van Hollen's all-star record.
Elections are won on the basis of merit and executing a solid campaign plan, not proportional representation based on race and gender.
Edwards needs to stop blaming others for her deficiencies. She lost because her campaign focused almost exclusively on race and gender rather than persuading Maryland Democrats she was the best candidate.
School board secrecy
Baltimore City's school board decided to hide its business from the public. So it intentionally circumvented its own rules and picked a new school superintendent in total secrecy. The board didn't even feel it necessary to tell the public it had fired the incumbent school chief months earlier.
It was a process more suited to the old Soviet Union than the U.S. of A.
What will the board do next behind closed doors?
All sorts of public officials are wringing their hands and criticizing the school board while proclaiming nothing can be done about this outrageous display of heavy-handed secrecy.
That's not true. There's plenty both the governor and mayor could have done.
Gov. Larry Hogan, Jr., who appoints half the board members, could have picked up his telephone and read the riot act to school board members for acting in such a cavalier and undemocratic manner. He could have hinted that any shadowy repetition would have consequences when it comes to state funds for city schools.
Meanwhile, Mayor Stephanie Rawlings-Blake could have picked up her telephone and shouted at school board officials, too. Then she could have demanded an end to secrecy. She could have gotten the near-certain next mayor, Sen. Cathy Pugh, to echo those sentiments and make clear more secret actions would jeopardize budget support from City Hall.
Both Hogan and Rawlings-Blake dropped the ball.
Hogan doesn't spend much time worrying about what happens in Baltimore City anyway; Rawlings-Blake has been missing in action since announcing her plans to retire.
Transparency and openness in government be damned.
Barry Rascovar's blog is www.politicalmaryland.com. He can be reached at brascovar@hotmail.com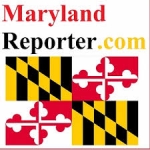 MarylandReporter.com is a daily news website produced by journalists committed to making state government as open, transparent, accountable and responsive as possible – in deed, not just in promise. We believe the people who pay for this government are entitled to have their money spent in an efficient and effective way, and that they are entitled to keep as much of their hard-earned dollars as they possibly can.