Maryland agencies fixing some repeated problems found by auditors
By Len Lazarick
State agencies are doing a better job at correcting past financial problems found by audits, the legislature's top auditor told lawmakers Tuesday.
The improved performance appears to be a result of legislators withholding appropriations until repeat audit findings have been fixed.
Eight years ago, 40 percent of the 200 recommendations auditors made from the 65 fiscal compliance audit reports each year were repeated from the audits done three years before. Every state agency is audited every three years.
As of June this year, 23 percent of the findings were repeated in the next audit, "indicating significant improvement," Thomas Barnickle, head of the Office of Legislative Audits told the Joint Audit Committee Tuesday.
State law requires that any state agency that has not corrected at least five of the problem areas found in previous audits must file quarterly reports on their progress.
Legislators restrict funds
That was clearly not enough, and some legislators filed bills to lop off funding till the audit problems were fixed. Those bills didn't pass, but the appropriations committees did put language in the state budget holding up $100,000 to $250,000 from each of five agencies last year and nine agencies this year.
The agencies included the State Board of Elections, several divisions of the Department of Health and Mental Hygiene, the Developmental Disabilities Administration, the Department of Agriculture, and the Department of Public Safety and Correctional Services.
Last year, the five agencies corrected 15 of the 21 problem findings, and restricted funds were released to four of them. This year, all nine agencies have submitted reports to the legislative auditors about the corrective action they have taken, hoping to have the restricted funding released.
Hogan promises action on audits
Gov.-election Larry Hogan's campaign had used the findings by legislative audits to identify potential cuts that could be used to reduce spending and provide tax relief.
"Our recent analysis of state and federal audits shows specific examples of waste, fraud, and abuse in state government that the current administration has refused to act on," says the Hogan campaign website. "These examples include the use of government credit cards on luxury items, personal use of state-owned vehicles, lack of fraud control in state agencies, widespread mismanagement, and more.
"The Hogan-Rutherford administration will implement the recommendations of past audits, conduct additional audits of every state agency, and immediately get to work eliminating duplication, fraud, and waste to make sure that every cent of taxpayer money is spent efficiently."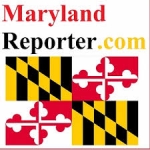 MarylandReporter.com is a daily news website produced by journalists committed to making state government as open, transparent, accountable and responsive as possible – in deed, not just in promise. We believe the people who pay for this government are entitled to have their money spent in an efficient and effective way, and that they are entitled to keep as much of their hard-earned dollars as they possibly can.