Mary Landrieu distancing herself from Obama and travelgate
Mary Landrieu on one of her Gulf Coast Trips. (Wikipedia)
Incumbent Democratic Senator Mary Landrieu of Louisiana is fighting for her political life.
This is not surprising considering that she represents a state in a region of the country where the very mention of President Obama's name draws anger from a large portion of the electorate.
No one knows this better than her Republican challenger,  Bill Cassidy, a congressman from Baton Rouge.
But Senator Landrieu is acutely aware of this, and has not only tried to distance herself from the current occupant of the White House, but also from the national Democratic Party as well.
While the race is still neck and neck, a Rasmussen poll taken on September 5th,   shows Cassidy leading Landrieu by three points: 44 percent to 41 percent.
To make up for that gap, the senator must  be able to count on large numbers of African-American voters showing up at the polls on Election Day.  This factor alone will make the difference between victory and defeat as it has for her in previous contests.
"This is going to be a close election, and we're expecting high turnout,"  said Kirstin Alvanitakis, Communications director for the Louisiana Democratic Party. "African-American voters  understand how important this race is for the future of our state, and they know Senator Landrieu has fought to make college more affordable, to bring back billions for recovery, for equal pay legislation and more."
Alvanitakis also added that no vote will be taken for granted.
Republicans at the state level tried to kick Senator Landrieu off of the November ballot by filing a lawsuit questioning her residency status.  In that petition they argued that the $2.5 million home the Senator owns in Washington D.C. and spends a large chunk of her time at, raises doubt about whether she is legally a resident of Louisiana.
On Sept. 5, a district court judge in Baton Rouge tossed out the suit and an appeal is regarded as unlikely.
Jeremy Alford, of The New York Times, stated in his column on the very same day: "Judge Fields said the United States Constitution made it clear that the residency of senators mattered only on the day of an election."
This is good news for Landrieu, who also owns a home in New Orleans and is registered to vote there.
But despite the failed lawsuit, will Senator Landrieu suffer at the polls in November due to the perception of some that she is out of touch with the people of Louisiana and a fixture of Washington D.C?
Fabien Levy, Communications Director for the senator's campaign doesn't think so.  On the same day the suit was tossed, he issued the following statement:  "Today's decision by the judge to throw out this frivolous lawsuit highlights just how desperate Congressman Cassidy and his allies have become in an attempt to win this Senate seat. "
Richard E. Vatz, a professor of Political Science at Towson University who has studied politics for decades, offered a similar assessment saying: "Residency challenges rarely are dispositive, and in this case they have been tried before without much success. It seems gimmicky and non-substantive, which may increase a sympathy vote for Landrieu."
He said that Landrieu will  win the election because "she is not crazy-left, even though she is a strong Obama supporter."
The  Cassidy campaign has not responded to calls or emails for an interview and their spokesman has been sick with the flu.
Nevertheless, the three-term Democratic incumbent is in serious danger of losing her seat. The latest controversial has not helped her.
She released Friday the results of an internal investigation into her travel that discovered more than $33,700 in campaign flights were charged to her Senate account during 43 trips. Landrieu said she reported the errors to the Senate Ethics Committee and repaid the Treasury with campaign funds.
"The review I ordered last month found these mistakes stemming from sloppy book keeping. I take full responsibility," she said in a statement.  "They should have never happened, and I apologize for this. A new system has been established that has been successfully used by a number of senate offices to provide a safeguard from this happening in the future."
How this plays out in November no one knows yet, but it may be the tipping point.
Louisiana, which had been staunchly Democratic since before the Civil War, has been growing increasingly more Republican in recent years.  This trend started in the 1960s at the presidential level and now encompasses a majority of officials holding statewide office.
In the past three decades, former President Bill Clinton was the only Democrat to carry the state¸ which he did twice in 1992 and 1996.
Republican candidate Mitt Romney carried the state by seventeen points in 2012, and such results are not uncommon for GOP candidates in the Pelican state.
Mary Landrieu's fate will ultimately be decided on the basis of two factors:  who comes out to vote, and her ability to convince the people of her state that she is not the same type of Democrat as Barack Obama.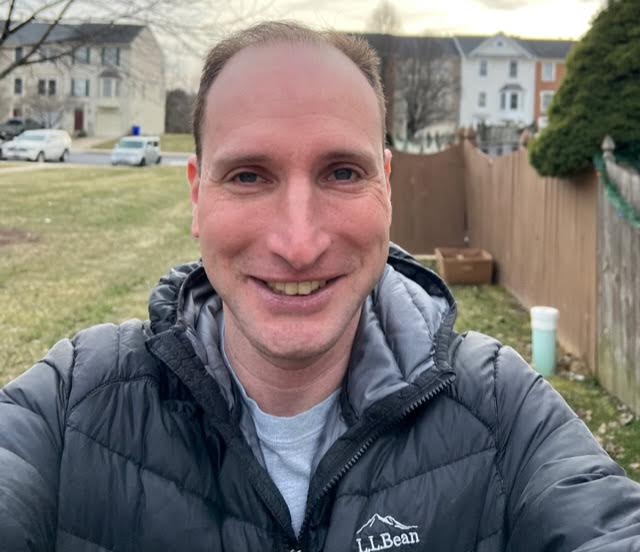 Bryan is a freelance political journalist who has extensive experience covering Congress and Maryland state government.
His work includes coverage of the election of Donald Trump, the confirmation hearings of Supreme Court Justice Brett Kavanaugh and attorneys general William Barr and Jeff Sessions-as well as that of the Maryland General Assembly, Gov. Larry Hogan, and the COVID-19 pandemic.
Bryan has broken stories involving athletic and sexual assault scandals with the Baltimore Post-Examiner.
His original UMBC investigation gained international attention, was featured in People Magazine and he was interviewed by ABC's "Good Morning America" and local radio stations. Bryan broke subsequent stories documenting UMBC's omission of a sexual assault on their daily crime log and a federal investigation related to the university's handling of an alleged sexual assault.