Who killed Deputy Sheriff Robin Abrams?
Deputy Sheriff Robin Abrams, 28, went missing on Oct. 4, 1990.
Her father last saw the former Will County, Illinois resident, as they waived to each other on a rural road.  At 3 a.m. about 11 hours later, her car was found after a nearby resident called the police to report someone was trying to break into it. Another resident said the red Dodge Daytona was dropped off around 10 p.m. the night before by a tow truck with two men. The keys were found in the ignition and the auto locked, but there was no sign of Abrams.
Three days later her purse and checkbook were found about three blocks from where her car was recovered, but her wallet, money and credit cards were missing.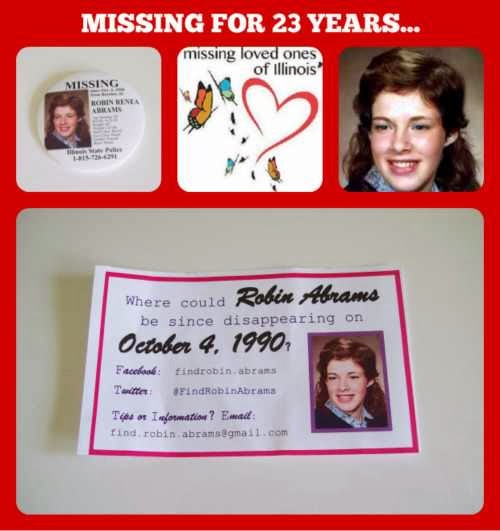 Abrams had become a deputy sheriff while dating another deputy sheriff named Anthony Marquez.  She broke off their relationship when she discovered he was married and then filed for and received an order of protection against him.
Marquez had claimed that Abrams was after him and had filed dozens of complaints against her alleging telephone harassment, reckless driving, disorderly conduct, and more.  All of the allegations against her were either marked "unfounded" or dismissed.
Eventually, Abrams was terminated from the Will County Sheriff's Office just short of her one year probationary status.  On Dec. 13, 1989 Abrams filed a federal lawsuit against Marquez and the Sheriff's Department for sexual harassment and wrongful termination.
Less than 10 months later, weeks before her deposition on the lawsuit, Abrams went missing under circumstances that obviously screamed foul play.  The federal lawsuit was eventually dismissed.  In 1990 Marquez was terminated from the Sheriffs' Office and in 1991 a Grand Jury determined that Marquez and possibly his step-brother were involved in Abram's disappearance.
So far, police have made no arrests. Her body has not been recovered, yet the cloud of suspicion clearly follows Marquez.
Recently the State of Illinois has reopened its investigation into the case.  Stay tuned.

Ira B. Robins and Salvatore E. Rastrelli have decades of law enforcement experience, both worked as police officers and private investigators and consultants. Their cases have frequently have been on national television and they continue to work for those who don't have a voice and are often a victim of a system that fails to protect the innocent.