John Lewis honored by U.S. Holocaust Museum
John Lewis (far right) with Dr. Martin Luther King, Jr. (center) leading a civil rights march in Alabama from Selma to Montgomery to protest restrictive voting rights for African Americans in 1965. (Public Domain)
Civil rights icon Rep. John Lewis (D-GA) was given the 2016 Elie Wiesel Award by the U.S. Holocaust Memorial Museum Wednesday at the Washington Marriott Wardman Park Hotel in Washington D.C.
The event coincides with Holocaust Remembrance Day and the Wiesel Award is named in honor of the world-renowned Holocaust survivor and Nobel Laureate and is given to those who exhibit strong commitments to promoting human rights and human dignity.
Lewis played an instrumental role in the 1960's fight against racial segregation and had both worked and marched alongside Dr. Martin Luther King Jr. Lewis helped organize King's 1963 march on Washington as well as the bloody 1965 Selma march for voting rights across the Edmund Pettus Bridge, during which Alabama law enforcement officials brutally attacked peaceful demonstrators.
The packed house of about 1,000 attendees, included many Holocaust survivors. They listened attentively as Lewis graciously accepted the award and subsequently spoke of the continued need to fight against hatred and intolerance, which directly correlates with his own experiences as well as the museum's mission.
"It is a great honor to be receiving this precious medal named for a man that I have admired and loved for many years, someone that I have met on more than one occasion Elie Wiesel," Lewis said. "As I said earlier on the film [brief autobiography shown to audience] when you see something that is not right, not fair, not just, you have a moral obligation to speak up, to speak out, and find a way to get in the way."
Lewis subsequently spoke of his experiences growing up in a society where segregation was widely accepted and how even his family discouraged him from challenging the status quo.
"I would see those signs that said white men, colored men, white women, colored women, white waiting, colored waiting," Lewis said. "I would come home and ask my mother, my father, my grandparents, my great-grandparents, why?" They would say that's the way it is, don't get in the way, don't get in trouble."
Lewis indirectly drew historic parallels between African-Americans and Jews and said reading passages in Old Testament Jewish scripture, such as Moses's plea that Pharaoh free the Israelites from Egyptian bondage, are partially what motivated him to fight against discrimination. Lewis subsequently explained that having met Rosa Parks at 17 and then Dr. Martin Luther King Jr. at 18, were equally important factors.
Speaking of the Holocaust Museum, Lewis said he had visited many times and that bearing witness to exhibits documenting the horror and scope of Nazi atrocities further strengthened his resolve to combat hatred and intolerance.
"For me it is hard, it is almost unbelievable, it is unbelievable, it is unreal, what happened to a group of people, a group of human beings, and it must never ever happen again," Lewis said.
Lewis also credited American Jews for their vast participation in the Civil Rights Movement. He specifically mentioned Rabbi Joachim Prinz, who fled Nazi Germany in 1937 and played a leading role in the March on Washington, as well Rabbi Abraham Joshua Heschel, who marched side by side with Dr. King in Selma and whose daughter Susannah spoke earlier that evening.
Freedom Riders Mickey Schwerner and Andrew Goodman, both Jewish New Yorkers who had travelled to Mississippi in 1964 to help register African-American voters and were subsequently murdered along with African-American colleague James Chaney in Neshoba County by law enforcement officials believed to be associated with the Ku Klux Klan, were also mentioned as examples.
Earlier that evening Museum Director Sara Bloomfield led a panel discussion featuring three guests who spoke about the need to confront global anti-Semitism, promote human rights and oppose indifferent attitudes.
Museum staff, supporters and volunteers also spoke and a short video featuring survivor testimonies was shown at the beginning of the evening.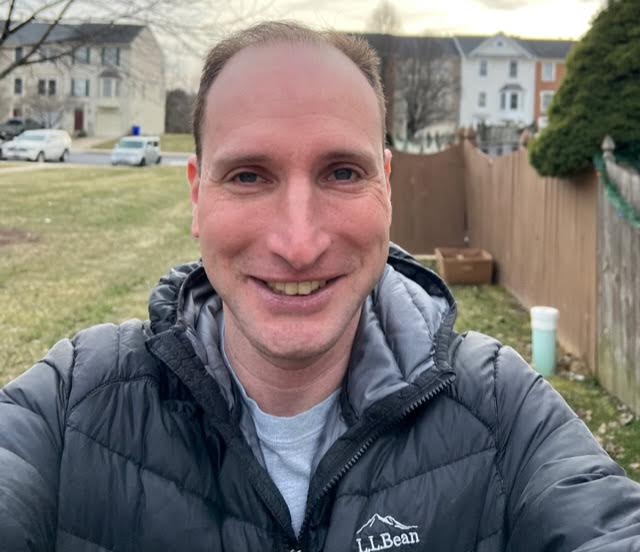 Bryan is an award-winning political journalist who has extensive experience covering Congress and Maryland state government.
His work includes coverage of the election of Donald Trump, the confirmation hearings of Supreme Court Justice Brett Kavanaugh and attorneys general William Barr and Jeff Sessions-as well as that of the Maryland General Assembly, Gov. Larry Hogan, and the COVID-19 pandemic.
Bryan has broken stories involving athletic and sexual assault scandals with the Baltimore Post-Examiner.
His original UMBC investigation gained international attention, was featured in People Magazine and he was interviewed by ABC's "Good Morning America" and local radio stations. Bryan broke subsequent stories documenting UMBC's omission of a sexual assault on their daily crime log and a federal investigation related to the university's handling of an alleged sexual assault.