How Social Media is Used by Entrepreneurs to Grow Their Businesses
Entrepreneurs are using social media to grow their business. Gary Vaynerchuk credits social media with his success. He first started to gain recognition on social media, building his family's wine business via YouTube to become a $60 million success.
Companies of all sizes are using social media to grow their businesses in unique ways.
Armand Peri has used social media to build his personal brand, amassing over 500,000 followers on Instagram alone. Peri, the epitome of the American Dream, built his entertainment empire the old-fashioned way, but he has used social media to further expand his business success on social.
He has even used social to promote his most recent book, Unparalleled Success, which teaches others how to find success with his blueprint.
Social media is being used by seasoned business owners, like Peri and Vaynerchuk, but it's also being used by new small business owners to grow their businesses.
Here's how entrepreneurs are using social media for growth.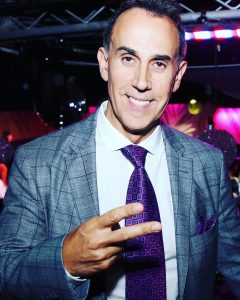 Personal Branding to Build Trust
Social media has turned from businesses self-promoting to personal branding. Many business owners and entrepreneurs, like Peri, have used social media to build their personal brands. When you have a strong personal brand, you're able to:
Build trust
Share expertise
Increase sales
Share Product Journeys
Instagram and YouTube have become major platforms for brands to share their stories. These platforms enable brands to build trust and excitement in new ways. A new startup may allow business owners to share their journeys, from pitching ideas to investors to finding manufacturers or clients.
Social media allows consumers to see a side of business that they were never able to see before.
Social is a way of brands connecting intimately with their base.
Journeys generate excitement, and this will lead to improved sales, ROI and exposure.
Lead Generation
Lead generation is created after trust is built and journeys are shared. A lot of small businesses are growing their businesses one tweet, post or video at a time. When followers are excited about the journey, they often make the first purchases and share the journeys with others.
Social is huge for lead generation. This generation can be done organically, or it can be done through paid advertisements.
Peri recommends that these businesses make goals that allow the business to progressively grow with a strong plan in place. Long-term goals should be broken down into milestones and smaller goals.
Social media has billions of users, and many of these users are a key part of a business' demographic. Positioning and marketing to followers properly can help a small business grow into a household name.