How Barrett Shepherd went from $7,000 in debt to building a 7-digit e-commerce fulfillment business
From liability to success, anyone can do it. It's just about putting your mind to it and striving for an end goal that will improve the state of your finances and the quality of your life.
For many entrepreneurs, the frustrations with never-ending cycles of debt motivated them to get their businesses off the ground and start living the lives they envisioned for themselves. Barrett Shepherd saw a unique opportunity and went for it pulling himself from $7000 in debt to running a seven-digit e-commerce company.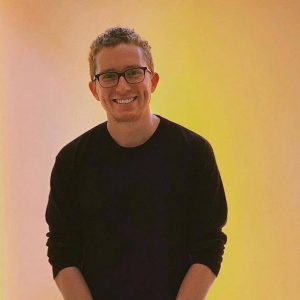 Barrett is the owner and founder of Simpl Fulfillment, an e-commerce fulfillment company based in Austin, TX. Starting the company at just 20 years old with $7000 in debt, he found a way to bootstrap it to the current success that it is today.
"Early on, I noticed a huge problem brands were facing trying to get their orders to customers," says Barrett. "I knew there had to be a better way, so I started Simpl Fulfillment to solve this."
"​Starting a company with not only no money but in the red is scary, but the reality is that is how most businesses get off the ground," explains Barrett. "The most important thing is not letting that debt hanging over your head. You have to stay focused on conquering it every day." Barrett put in long hours developing a business his clients knew they could count on. "When you are a fulfillment company, your clients trust you with a major part in the customer experience. You have to stay committed to getting it right."
With that attitude, Barrett was able to sail right out of debt and into the success of a seven-digit e-commerce company rather quickly.
"It certainly didn't happen overnight, but it happened fast," says Barrett. Barrett understands that it's a combination of dedication and pursuing the right opportunity. "Not every idea is a great idea, but if you see a place in the market that you know you can fulfill, go after it," states Barrett. "Following the money is great, but the money has to find you."
As brands flock to Simpl Fulfillment to outsource their shipping and automate their operations, Barrett looks towards a future free of debt.
"Bootstrapping the company taught me a lot," says Barrett. "Significant debt is never worth it in the long run." With a smart outlook on money and an even better outlook on business, Barrett continues to excel as an entrepreneur paving the way for the future of his company.