House votes to increase public school dropout age to 17
By Justin Snow
Justin@MarylandReporter.com
The House of Delegates voted to increase the mandatory age Maryland children are required to attend public school to 17 years old after a lengthy debate on Thursday.
Beginning with the 2014-2015 school year, public school students would be required to attend high school until the age of 16. That age would increase to 17 beginning with the 2016-2017 school year.
Currently, public school students may drop out at the age of 15. About 9,500 students drop out each year.
Supportive message
Supporters argued that the age increase would send a supportive message to children who might otherwise go astray. Del. Anne Kaiser, D-Montgomery, said it was the state's "moral obligation" to ensure every student utilizes his or her opportunity to a free education.
Del. Eric Luedtke, D-Montgomery, referenced his own experiences as a teacher as he stood in support of the bill.
"There is no such thing as a child who does not want to succeed," Luedtke said, adding that the bill would send a message to every child "that we believe in them."
Many delegates admitted that the intentions of the bill were genuine, but opponents questioned the payoff for the increased costs. Due to increased enrollment, the measure would cost the state an additional $35 million in fiscal 2016. When the age requirement rises to 17, that would cost about $54 million.
Better spent other ways
Opponents said that money could be better spent educating children and their parents about the consequences of dropping out instead of applying a one-age-fits-all mold.
"Really it's parents that are responsible for their children and the choices their children make," said Del. Justin Ready, R-Carroll. "At a certain point the state cannot force people to make good decisions."
The financial argument was also made by Del. Herbert McMillan, R-Anne Arundel, who said a green vote would only increase the state deficit.
"I don't think you're going to have anything to show for it except an enrollment count with no guarantee that there will be a student in the seat that's being counted," said McMillan.
Opponents also voiced concerns that students who would have otherwise dropped out would become more disruptive if forced by law to stay in school. Supporters said by increasing the age requirement the state would create an expectation for future generations.
The House approved the bill 88-49, to applause from the delegates. A number rose to explain their vote, including Del. Melvin Stukes. The Baltimore City Democrat, who rarely speaks on the House floor, said education was the "most important gift man can give to man."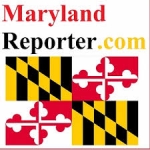 MarylandReporter.com is a daily news website produced by journalists committed to making state government as open, transparent, accountable and responsive as possible – in deed, not just in promise. We believe the people who pay for this government are entitled to have their money spent in an efficient and effective way, and that they are entitled to keep as much of their hard-earned dollars as they possibly can.