Hogan vetoed hotel sales tax
Gov. Hogan's Facebook page included this picture of the J.W. Marriott hotel in Seoul, Korea, announcing he was staying at Marriott hotels throughout his Asian trip. He vetoed a tax bill Bethesda-based Marriott favored.
By Rebecca Lessner
For MarylandReporter.com
Out of dozens of tax bills introduced this year, Gov. Larry Hogan vetoed one of the only ones that made it through the legislature — the hotly debated and heavily lobbied online hotel sales tax.
Proponents of the bill, SB190, mainly Maryland brick and mortar hotels, claimed the online companies are charging but not remitting to the state the same tax the hotels charge.
Online travel companies claimed the bill was really a "trojan horse," an entirely new tax disguised as an effort to even the playing field.
Internet travel sites cannot undercut what the hotels themselves charge, and list the same taxes and fees. But after they reimburse the hotels at a discounted rate, they pay the 6 percent sales tax based on that lower rate, and keep the difference.
Hogan, after running on a campaign that promised no new taxes, faced choosing between two business groups, one claiming tax unfairness and the other claiming it was being hit by a new tax.
Interfering with court case
In his veto, Gov. Hogan punted, deferring to a lawsuit against Comptroller Peter Franchot and his attempt to collect the full tax from the travel companies. Franchot has asked the Maryland Tax Court to make Travelocity pay $6 million in back taxes from March 2003 to 2011.
"The General Assembly should respect the long standing practice of not passing legislation that would directly affect matters being litigated in a pending court case," said Hogan in the veto letter.
This was an argument used by Republican opponents debating the measure.
Hogan's decision saved him from any accusations of creating a "new tax," as the online companies charged.
However, larger brick and mortar hotels, such as Bethesda-based Marriott International,  heavily lobbied in favor of the bill. Marriott employs 10,000 in Maryland within its 75 hotels located in the state.
In an apparent effort to retain peace with Marriott, Hogan chose to stay exclusively at Marriott International hotels for the duration of his ongoing trip to Korea, China, and Japan
"While we are pleased the Governor chose to stay at our hotels during his Asia trip, we expect to continue our dialogue on this issue upon his return to Maryland," said Thomas Maloney
director of government affairs at Marriott International.
Marriott disappointed
Maloney described the veto as "highly disappointing." He says online travel sites are strategizing to preserve a loophole that benefits them and disadvantages brick-and-mortar hotels everyday.
"The legislature took an important step to update Maryland's tax code to reflect the modern realities of internet travel booking," said Maloney. "This is something the courts are not equipped to do."
Marriott does not believe the Comptroller's court case will wrap up anytime soon and hopes the legislation will get a second life when the Senate considers Hogan's veto.
As vetoed legislation, the Senate bill will automatically be taken up at the next meeting of the state Senate, presumably in January's regular session.
Hogan encouraged the General Assembly to consider the Tax Court's ruling, then make a calculated decision moving forward.
MarylandReporter.com was unable to reach the lead sponsor, Sen. Rich Madaleno,  D-Montgomery, but he told the Washington Post: "It's unfortunate that the governor has fallen for this trick instead of listening to in-state businesses."
Madaleno added that he plans to work on overturning the governor's veto. "I feel confident we will have the votes," he said.
The bill passed the Senate 32-15, with three more votes than 29 needed to override the veto.
The House is more problematic. There the bill passed 84-56, one vote shy of the 85 needed to override a veto if the override succeeds in the Senate.
Online sites happy
On the other hand, the online companies are thrilled, saying the bill would have made hotels more expensive and less competitive, claiming a win for Maryland small businesses and the tourism economy.
"Last year alone, online travel agents helped locals book over 250,000 room nights at Maryland hotels, bed and breakfasts and inns," said Philip Minardi, director of communications and public affairs at the Travel Technology Association. "We look forward to working with all stakeholders to encourage and promote travel to Maryland."
The Travel Technology Association claimed the bill would also force over Maryland 226 travel agents to charge additional taxes and fees.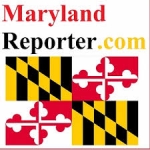 MarylandReporter.com is a daily news website produced by journalists committed to making state government as open, transparent, accountable and responsive as possible – in deed, not just in promise. We believe the people who pay for this government are entitled to have their money spent in an efficient and effective way, and that they are entitled to keep as much of their hard-earned dollars as they possibly can.