Hogan: State to lift capacity restrictions on entertainment venues, dining establishments
Photo Credit: Screenshot
@Bryan Renbaum
Due to rapidly declining coronavirus positivity rates and improved vaccination metrics this weekend the state will lift all capacity restrictions on entertainment venues and dining establishments, Gov. Larry Hogan said Wednesday.
"Effective this Saturday we are lifting all restrictions on all outdoor entertainment, art, sports venues, including all ticketed events, as well as all indoor entertainment venues, conventions, and other businesses," Hogan said at a news conference that was held on the front lawn of Government House in Annapolis.
Hogan added: "All restrictions will also be lifted on both indoor and outdoor dining. So effective as of Saturday every business in Maryland will be able to open at 100% with no restrictions."
Hogan said the one restriction that will remain in place "for the time being" is the indoor mask mandate. Hogan said that that restriction will be lifted once 70% of the state's adult population has received at least one dose of the vaccine-a metric consistent with CDC guidelines for that action to be taken.
Hogan said the state's goal is to "get everything back to normal by Memorial Day," whereas President Joe Biden has said that it is his goal is to get the country to return to pre-pandemic normalcy by July 4.
Hogan said that due to sustained economic job growth over the past year he has directed the state's Department of Labor to begin working with its federal counterpart in Washington, D.C. to reinstate the pre-pandemic requirement that those who receive unemployment insurance benefits be required to look for work as a condition of continuing to receive those benefits.
Last week President Biden said that Americans who are offered jobs commensurate with their education level and who refuse to take those jobs will lose their unemployment insurance benefits.
Hogan implored Marylanders who have not yet been vaccinated to do so as soon as possible.
"The fastest way to get rid of our damn masks and to put this pandemic behind us once and for all is for every single eligible Marylander to get vaccinated as quickly as possible."
Hogan noted that on Monday the FDA approved the Pfizer-BioNTech COVID-19 Vaccine for emergency use in children ages 12-15 and said that final approval of the vaccine is expected later today.
And in anticipation of that approval, the state will open vaccine eligibility to members of that age group on Thursday, Hogan said.
Deputy Health Secretary Dr. Jinlene Chan reassured Marylanders that the vaccine is both safe and effective for use in adolescents.
"In clinical trials that included more than 2,000 adolescents in that age range the Pfizer vaccine demonstrated 100% efficacy in preventing COVID-19 infection. It also showed robust antibody responses in that age group, which means that their immune system was responsive to the vaccine in similar ways to young adults."
There are 454,271 confirmed cases of COVID-19 in Maryland as of Wednesday morning, according to the Department of Health, and 8,687 people in Maryland have died from the virus. The state's positivity rate is at 2.74%, which is the lowest level since Sept. 29. Maryland has conducted nearly 10 million COVID-19 tests.
Maryland's health care providers have administered 5,351,130 doses of the coronavirus vaccine. That includes 2,918,369 (48.272%) first doses and 2,225,518 (36.812%) second doses. More than 2.4 million people in Maryland are fully vaccinated, which is about 40% of the state's total population.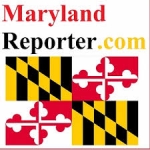 MarylandReporter.com is a daily news website produced by journalists committed to making state government as open, transparent, accountable and responsive as possible – in deed, not just in promise. We believe the people who pay for this government are entitled to have their money spent in an efficient and effective way, and that they are entitled to keep as much of their hard-earned dollars as they possibly can.