Hogan: More than 357,000 Marylanders have been tested for COVID-19
@BryanRenbaum
The number of coronavirus tests conducted in Maryland rose 117% in May-marking a total of 357,545 tests statewide since the beginning of the pandemic, Gov. Larry Hogan said Monday. Also, the number of positive cases in the state has dropped almost 60 percent since the virus peaked in mid-April.
Maryland conducted 228,350 tests in May, which is more than double the number of tests the state conducted in April. The substantial increase in testing allowed the state to reach its short-term of goal of conducting 10,000 tests per day prior to June 1.
Maryland's positivity rate is at 10.8 percent. Not since mid-March has it been that low.
The positivity rate is going down in key jurisdictions. According to data the Maryland Department Health released this morning, Baltimore City's positivity rate is at 10.2 percent. Anne Arundel County's is slightly lower, at 10 percent. Baltimore County and Howard County are slightly below 10 percent. Frederick County is below 9 percent. The positivity rates in the five jurisdictions are all below the statewide average.
However, the positivity rate has also dropped substantially in the two hardest-hit jurisdictions-Prince George's County and Montgomery County. The number of cases in Prince George's County has declined by more than 61 percent and the number of cases in Montgomery County has dropped by almost 60 percent.
Today's milestone means that more than 5 percent of Marylanders have been tested for the virus. That includes more than 5 percent of the residents in the four hardest-hit jurisdictions. Almost 6 percent have been tested in Prince George's County, Baltimore City, and Baltimore County. Slightly over 5 percent have been tested in Montgomery County.
The state has set up almost 100 testing sites. Because of expanded resources even people who are asymptomatic can now get tested for the virus. The state plans to build more testing locations.
The testing center at the theme park Six Flags America, which is located in Prince George's County, is expanding service from one day a week to two days a week, Hogan said Monday.
"As part of our long-term COVID-19 testing strategy, we are continuing to increase access to testing from one end of our state to the other," Hogan said in a statement. "With 100 testing sites across the state and growing private sector partnerships, we encourage Marylanders to get tested—even if you don't have symptoms or suspect that you've been exposed—so that we can continue our safe, gradual, and effective recovery efforts."
Testing will be available at Six Flags on Wednesdays and Fridays from 10:00 a.m. to 2 p.m. EST. No appointment is required and testing is free of charge.
An is appointment is required to be tested this week at the following locations:
Belair VEIP (Harford)
Carroll County Agricultural Center (Carroll)
Clinton VEIP (Prince George's)
Columbia VEIP (Howard)
Glen Burnie VEIP (Anne Arundel)
Hagerstown VEIP (Washington)
Owings Mills VEIP (Baltimore)
Prince Frederick VEIP (Calvert)
Prince George's County Health Department, Cheverly Office (Prince George's)
Waldorf VEIP (Charles)
White Oak VEIP (Montgomery)
There are 53,327 confirmed cases of COVID-19 in Maryland as of Monday morning, according to the state's Department of Health, and 2,431 people have died from the virus.
Maryland is in the process of completing the first phase of Hogan's recovery plan. The governor has lifted the stay-at-home order and has allowed restaurants to reopen for outdoor dining provided they follow certain guidelines. Hogan said at a news conference last week that the second phase of the recovery process could begin as early as this week.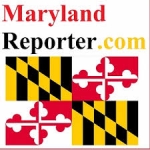 MarylandReporter.com is a daily news website produced by journalists committed to making state government as open, transparent, accountable and responsive as possible – in deed, not just in promise. We believe the people who pay for this government are entitled to have their money spent in an efficient and effective way, and that they are entitled to keep as much of their hard-earned dollars as they possibly can.