Hogan: Maryland's public schools can begin to safely reopen
@BryanRenbaum
Gov. Larry Hogan said on Thursday's that the state's fight against the coronavirus pandemic has progressed to a point at which schools can begin to have students return to the classroom for limited in-person instruction.
"Today I am announcing that as a result of our improved health metrics every single county school system in the state of Maryland is now fully authorized to begin safely reopening," Hogan said at a news conference at the State House in Annapolis.
Hogan noted that 16 of the state's 24 school systems have already developed plans for students to have "some form of in-person instruction" for the fall semester.
Hogan said that the state will not force counties to reopen their schools. However, the governor emphasized that those decisions "should and must be based on a new set of statewide metrics in collaboration with the Maryland State Department of Education."
Hogan rebuked officials in the eight jurisdictions that have yet to submit plans for a return for in-person instruction.
"Perhaps it was easier for a local school board to simply say they do not want to open and to say that they have developed no plans to safely reopen or to bring any children back in for any in-classroom instruction for the rest of the calendar year. But that is not acceptable. It is not in-line with our health metrics or with state policy. And it is not the right thing for our Maryland children."
State Superintendent of Schools Karen Salmon urged school systems to "re-evaluate their mode of instruction by the end of the first quarter of the upcoming school year." Salmon emphasized that a re-evaluation is especially important for those jurisdictions that have decided to have virtual learning for the entire fall semester. Salmon said a $10 million grant will be provided to school systems that reopen during the fall semester.
A sizable number of the state's jurisdictions have opted to begin the 2020-21 school year online. In July, Salmon announced that local school systems would be given flexibility in deciding how they wished reopen. School systems were required to submit their reopening plans to the State Board of Education by Aug. 14. Salmon first closed public schools in March with the possibility of reopening them before summer.
Maryland State Education Association President Cheryl Bost slammed the decision to allow to schools to begin reopening.
"At a time when educators are focused on working hard to make the best of this year for students, the governor and superintendent are focused on throwing school communities under the bus. We need collaboration and problem-solving, not political theater," Bost, a Baltimore County elementary school teacher, said in a statement.
She added: "The governor and superintendent abdicated responsibility for creating reopening standards and told districts to come up with their own plans, indicating appropriate confidence that local school systems would do what is best for students. Today, they chose to ambush and second guess the hard decisions that local boards of education, parents, and educators have made to keep students and schools safe. In the continued absence of adequate state and federal funds to help schools open safely—to include measures such as rapid testing, certified ventilation systems, and needed PPE—this is a recipe for chaos, confusion, distrust, and deepening the inequities that too many of our students face."
There are 106,063 confirmed cases of COVID-19 in Maryland as of Thursday morning, according to the Department of Health and 3,580 people in Maryland have died from the virus. Maryland has tested more than 1.8 million people for COVID-19. The state's positivity rate is at 3.30%, which is better than that of most states in the country.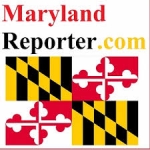 MarylandReporter.com is a daily news website produced by journalists committed to making state government as open, transparent, accountable and responsive as possible – in deed, not just in promise. We believe the people who pay for this government are entitled to have their money spent in an efficient and effective way, and that they are entitled to keep as much of their hard-earned dollars as they possibly can.