Hogan: All Marylanders are eligible for a COVID-19 vaccine starting Tuesday at mass vaccination sites
@BryanRenbaum
All Marylanders age 16 and older will be eligible for a coronavirus vaccine at any of the state's mass vaccination sites starting tomorrow, Gov. Larry Hogan said Monday.
"We are pleased to announce another acceleration of the vaccine eligibility phases to earlier than anticipated. Any and all Marylanders, 16 and older, are able to get a vaccine at any of the state's mass vaccination sites beginning tomorrow morning," Hogan said at a news conference at the State House in Annapolis.
Hogan added: "And, by Monday, April 12, all providers in the state will be required to allow vaccines for all Marylanders 16 years of age and older."
Hogan emphasized that Marylanders who have already registered for appointments in Phases 2 of the 3 of the state's vaccine distribution plan will still be prioritized. Hogan said that 16 and 17-year-olds will only be allowed to be vaccinated at clinics that use the Pfizer vaccine because it is the only COVID-19 vaccine that has been approved by the FDA for members of that age group.
Hogan noted that the state will open 3 three additional mass vaccination sites this week: Greenbelt, Timonium, and Germantown. Next week mass vaccination sites will open in Frederick and Anne Arundel counties and in the following weeks mass vaccination sites will open in Harford and Howard counties, Hogan said.
Hogan noted that last Friday a"no appointment necessary walk-up line" was set up at the mass vaccination site in Salisbury and that a no appointment line will be set up tomorrow at the mass vaccination site in Hagerstown. A no-appointment line will be set up at the mass vaccination site at Baltimore's M&T Stadium starting next week and that practice will continue at each new mass vaccination site that opens, Hogan said. The state is expected to have a total of 12 mass vaccination sites by the end of the month.
Hogan said that even though vaccines will be available without an appointment, it is still better to register for an appointment on the state's online portal.
Vaccine eligibility for young adults was originally scheduled to begin on April 27.
There are 418,188 confirmed cases of COVID-19 in Maryland as of Monday morning, according to the Department of Health, and 8,177 people in Maryland have died from the virus. The state's positivity rate is at 5.79%, which is above CDC recommended guidelines for containment. Maryland has conducted more than 8.9 million COVID-19 tests.
Maryland's health care providers have administered 2,993,827 doses of the coronavirus vaccine. That includes 1,870,570 (30.941%) first doses and 1,030,116 (17.039%) second doses. More than 1.1 million people in Maryland are fully vaccinated, which is about 18% of the state's total population.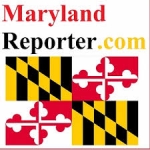 MarylandReporter.com is a daily news website produced by journalists committed to making state government as open, transparent, accountable and responsive as possible – in deed, not just in promise. We believe the people who pay for this government are entitled to have their money spent in an efficient and effective way, and that they are entitled to keep as much of their hard-earned dollars as they possibly can.