Hit the beach at Hotel Rehoboth
Up until about eight years ago I had never been to Rehoboth Beach Delaware. It was due to the suggestion of a good friend, who works at Jack Lingo Realtors, that I decided to give it a try.
As if going to any beach town is a chore. Well my friends, I was sold. And it didn't take long. By the dawn of the second day I determined this place would be my new beach destination if I was staying close by.
What was it that attracted me?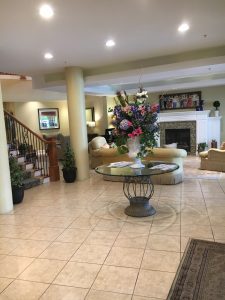 To begin with, the boardwalk. Its length makes for a nice walk, it's not nearly as long as the ones in Atlantic City or Ocean City. Along the way there are shops, arcades and a few hotels, but not that many keeping in mind this is a beach town.
The main road, Rehoboth Avenue, which runs east and west, is where you'll find all the shops and restaurants you'll need. At the boardwalk end of that street is a cupola, the site of summer concerts.
The really busy part of the area is U.S. 1, or Coastal Highway. Admittedly in high season, the road is jammed with visitors.
But you can find anything you might want. This is also where all those outlet stores are located. Even in the winter those are popular destinations. So going back to my first visit, my same friend suggested the Hotel Rehoboth, 247 Rehoboth Avenue. Another good choice.
This hotel leans toward the higher end of lodging in Rehoboth. Okay so it's not on the boardwalk but you can walk there in about five minutes. You can probably use the exercise anyway. The hotel comes with a list of amenities. One of them is the complimentary wine and cheese at 5 p.m. daily. And no one is watching. Have as much as you want.
There is also a shuttle to the beach if you have to carry chairs, or you're just lazy, a heated pool, business center, a health and fitness center (located at The Body Shop on Wilmington Avenue), free parking, locally owned and an Italian restaurant, Lupo, located just off the lobby. For you pet lovers be advised, there is a no pet policy here. Other places in town will accommodate your four legged friends.
Rates, as usual, are determined by time of year and location in hotel. They can also be adjusted according to occupancy. But in general terms they can go from $239.00 to $439.00. How much did I like that first visit here. Okay I'll tell you. Since then I have stayed here three more times. And I always ask for either room 214 or 219. They are at opposite ends of the floor and have balconies. Oh and one other thing, you do get a chocolate on your pillow for evening turn down. One night housekeeping, at my request, left two.
You can reach them at 302-227-4300 or check out the website.

Eddie Applefeld is a Baltimore native and a graduate of Towson University. He has been in the broadcasting profession for over 30 years. Currently he is the Promotions Director of WCBM radio. Before that, he was part of the Rouse & Company show on WQSR, host of a cable TV show called Dining Out and adjunct instructor at Towson.
His past accomplishments include being named a finalist in Baltimore Tourism's Employee of the Year Program and winner of Toastmaster's Speaker of the Year contest. He was also twice a heartthrob for the American Heart Association's gala fund raiser.