Hillary Clinton's email practices questioned
Former Secretary of State Hillary Clinton's admission in early March that she used her personal email account-on a private server-while performing official duties and that she ordered the deletion of nearly 32,000 emails she and her attorneys considered private-raises questions whether the likely 2016 Democratic presidential nominee will face legal obstacles akin to deceased President Richard Nixon, whose behavior led to his resignation in August 1974.
Clinton eventually acquiesced to State Department's demands last December and released 55,000 pages of correspondence, but many still believe she is withholding many material emails drawing among critics a comparison to Nixon, who released personal recordings, which revealed an 18.5-minute gap. The release occurred pursuant to the U.S Supreme Court unanimously ruling against his claim of executive privilege at the height of the Watergate scandal in July 1974.
Nixon resigned shortly thereafter, avoiding the near-certainty of impeachment and possible subsequent removal from office.
Gerald Ford, who succeeded Nixon in the White House and subsequently pardoned the ex-President, which may have cost him the 1976 Presidential Election, guaranteed criminal charges would never be brought.
However, unlike Nixon's case, it is unclear whether Clinton's actions constitute criminality, and the former first lady routinely insists that no statute prohibits conducting official business on a private server and that deleted emails were unrelated to said activities.
But further controversy arose a few weeks ago, when Congressman Trey Gowdy (R-SC), who chairs the House Select Committee on Benghazi, produced documentation refuting Clinton's claim she had not received a subpoena for deleted emails.

That documentation reveals Clinton received a subpoena from Gowdy's committee on March 4.
Gowdy, who suspects Clinton failed to take appropriate action that might have prevented the 2012 attack on the American Embassy in Libya, where Ambassador Stevens and three others were murdered by Islamic militants-later subpoenaed Clinton surrogate and frequent email correspondent Sidney Blumenthal.
Blumenthal, whose deposition has not yet been made public, provided the committee with emails Clinton had withheld, which Gowdy soon made public.
In late May, the State Department was ordered to hand over the 55,000 pages Hillary previously provided and began doing so in spurts. A month later, 3,000 more were requested. Hillary Clinton has long argued that the sheer number of pages released proves that she is hiding nothing, but critics claim it is what is released, not how much.
Little in fact was revealed, other than Clinton's continued reliance on Blumenthal for advice, which included Benghazi, but arguably suggests impropriety due to the fact Blumenthal had worked for the Clinton Foundation and was rumored to have had pending business deals with Libyan officials.
Moreover, several emails have allegedly been redacted by State Department personnel and deemed classified.
On July 8, a conservative watchdog organization, Cause of Action, filed suit enjoining Secretary of State John Kerry and the Archivist of the United States David Ferriero, demanding they hand over Clinton's missing emails to authorities, alleging violations of the Federal Records Act, Politico reported.
On July 10, The Washington Times reported that both Clintons are scheduled to give depositions in late July, due to allegations made by another watchdog group, Freedom Watch, suggesting the duo violated the Racketeer Influenced and Corrupt Organizations Act, in lieu of Hillary's email deletions.
Freedom Watch CEO Larry Klayman, filed suit several months ago, accusing the Clintons of committing mail and wire fraud, in lieu of obstructing FOIA requests he initiated, that might have proved-then-Secretary Clinton-leaked information in an attempt to undermine and prevent-alleged Israeli plans to neutralize Iran's nuclear facilities.
On July 12, House Speaker John Boehner accused Hillary of playing fast and loose with the truth and suggested the State Department's Inspector General should request possession of Clinton's server.
On July 14, Hillary posted a 3,600 word statement on her campaign website attempting to explain why she used a private server and why certain emails were withheld and/or deleted. Yet, she insisted none were destroyed while under subpoena.
On July 25, Clinton's spokesperson announced that Hillary will appear before the House Select Committee on Benghazi on October 22. Prior to that announcement, The New York Times reported that Hillary Clinton's emails likely contained classified material following an investigation conducted by personnel working for two inspectors general. Clinton previously denied having stored classified material on her private server.
On July 31, The Daily Caller reported that Hillary Clinton and two of her State Department advisors have been ordered by a federal judge to certify under oath that they have not withheld any official government records.
The end to this scandal does not appear to be in sight.
However, most agree that the former first lady and secretary of state is unlikely to be ever be indicted; yet many agree her behavior was unethical.
Steven H. Levin, a former federal prosecutor and now partner at Baltimore based-Levin & Curlett LLC, agrees with this assertion.
"While I am not persuaded that Hillary Clinton should be charged for any alleged illegal conduct, I don't think such conduct should be ignored," Levin said.
Levin further illustrated this point and made comparisons to Nixon.
"To be sure, Hillary Clinton's actions appear to have violated rules relating to the use of personal email for government business and the retention of those emails. "This is disconcerting, for it suggests that she believes she is above the rules, if not the law, like Nixon," Levin said.
Dr. Richard E. Vatz, Professor of Political Persuasion at Towson University, also believes Hillary Clinton's behavior was unethical, and said prospective primary voters should take those actions into account.
"Honest Democrats should criticize her for the serious abrogations of responsibility she committed," Vatz said, referencing The Washington Post's Glenn Kessler, who refuted Clinton's assertion that other Secretaries of State had used private servers to conduct State Department business, and could not justify having when only Colin Powell is believed to have done so.
"Moreover she should not have destroyed thousands of e-mails that were sought by Congressional committees," Vatz added, but also stated he does not believe Hillary Clinton should be indicted and that the possibility of such action is remote.
When asked about similarities between Hillary Clinton and Richard Nixon, Vatz offered a unique assessment.
"Hillary Clinton and Richard Nixon both see and saw political opposition as personally driven, that it is not policy which energizes it but personal animus," Vatz said. "To a large extent Nixon was correct and to a smaller extent Clinton is correct, but in neither case was the suspicion of their playing fast and loose with the truth unwarranted."
Michael Smigiel Esq., a Republican, who previously served in the Maryland House of Delegates-including ten years on the Judiciary Committee-and who has twenty-six years of experience as a criminal defense an appellate attorney-unequivocally believes Hillary Clinton should face criminal charges.
"Yes Hillary should be indicted," Smigiel said, and suggested the former first lady and secretary of state is receiving preferential treatment.
"Anyone without the political clout that the Clintons have would have been indicted long ago. "Hillary's actions in attempting to cover up her complicity and responsibility for the deaths of all the heroes who were abandoned and allowed to die in Benghazi arguably are criminal," Smigiel added.
Smigiel furthered documented illegal activity Hillary Clinton is believed to have engaged in.
"Hillary has ignored subpoenas for documents, she has lied to Congress and is guilty of the destruction of evidence related to the investigation, a crime known as spoliation," Smigiel said.
As for comparisons between Hillary Clinton and Richard Nixon, Smigiel highlighted a significant disparity.
"The only differences between Hillary and Nixon are that Nixon's actions did not kill anyone and when Nixon was caught in a lie he resigned; Hillary will never admit responsibility for her actions as she is without shame," Smigiel said.
Hillary Clinton's campaign did not respond to a media request initiated via email on the candidate's website. Democratic Party officials at local, state, and federal levels did not respond to emails either.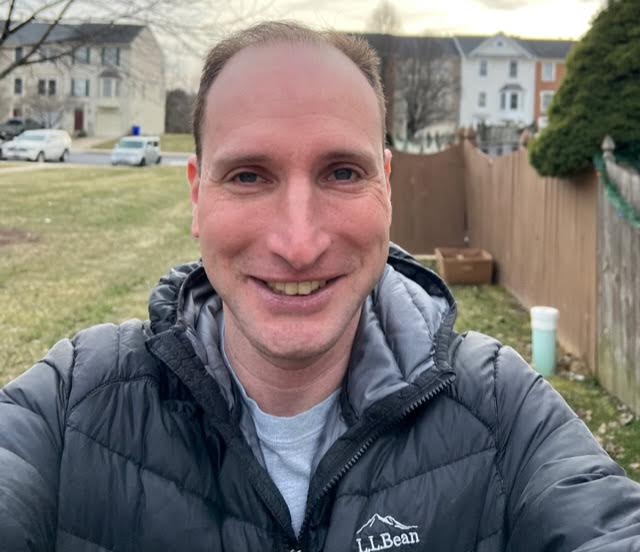 Bryan is an award-winning political journalist who has extensive experience covering Congress and Maryland state government.
His work includes coverage of the election of Donald Trump, the confirmation hearings of Supreme Court Justice Brett Kavanaugh and attorneys general William Barr and Jeff Sessions-as well as that of the Maryland General Assembly, Gov. Larry Hogan, and the COVID-19 pandemic.
Bryan has broken stories involving athletic and sexual assault scandals with the Baltimore Post-Examiner.
His original UMBC investigation gained international attention, was featured in People Magazine and he was interviewed by ABC's "Good Morning America" and local radio stations. Bryan broke subsequent stories documenting UMBC's omission of a sexual assault on their daily crime log and a federal investigation related to the university's handling of an alleged sexual assault.