Heads up: Legislators see the new face of high-tech manufacturing
In case the legislators were losing their heads over tax hikes or gun control, dozens of lawmakers had their heads handed to them on Friday, or at least a reasonable facsimile.
Several weeks ago, folks from The Object Lab at Towson University and Direct Dimensions company of Owings Mills came to Annapolis and made digital images of senators and delegates to show off the company's Shapeshot technology, the next generation of manufacturing in Maryland.
With the three-dimensional image, the company creates a scale model of the head using a layering process.
The idea was to give the legislators "a positive image of manufacturing," said Mike Galiazzo, president of the Regional Manufacturing Institute of Maryland.
–Len Lazarick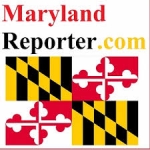 MarylandReporter.com is a daily news website produced by journalists committed to making state government as open, transparent, accountable and responsive as possible – in deed, not just in promise. We believe the people who pay for this government are entitled to have their money spent in an efficient and effective way, and that they are entitled to keep as much of their hard-earned dollars as they possibly can.