Hate crime package aims to curb Maryland's rising antisemitic incidents
By CHRISTINE ZHU
ANNAPOLIS, Md. – With the number of hate crimes rising rapidly in the United States, Maryland state Sen. Ben Kramer, D-Montgomery, introduced a package of five bills in the General Assembly that aim to combat bias incidents.
Maryland recorded the 10th-highest number of antisemitic incidents nationwide in 2022 with 109 — nearly double how many there were in 2021, according to the Anti-Defamation League.
ADL tabulated 3,697 incidents across the country in 2022, the most on record since it began tracking in 1979. This marks a 36% increase from 2021.
Kramer said the package's purpose is to try to avoid repeating these occurrences.
"We're hearing a lot of rhetoric, but not a lot of action on the issue," Kramer, who is Jewish, told Capital News Service. "Much of the bias, much of the hate, is rooted in ignorance."
One of his bills, SB 842, would designate Jan. 27 as Holocaust Remembrance Day in the state, mirroring the United Nations' International Holocaust Remembrance Day.
The point of this bill, Kramer said, is for people to reflect "at least momentarily" on the lessons of the Holocaust – the systematic killing of 6 million Jews and millions of others by German Nazis and their collaborators in World War II.
"We just assumed those lessons would never be lost," Kramer told Capital News Service. "That just speaks to the notion that once again, we are setting ourselves up to repeat the tragedies of the past."
The number of antisemitic incidents in Maryland rose drastically in recent years, mirroring a national trend.
The House of Delegates voted unanimously Wednesday to pass SB 842, the Senate approved of House amendments on Friday, and now it's on its way to the governor's desk.
Three of the other bills have passed the Senate and are awaiting approval from the House.
SB 841 allocates $500,000 in the state budget towards funding field trips for local schools to visit museums dedicated to Holocaust or African American history.
Abigail Snyder, the Baltimore Jewish Council's government relations director, said one of the best ways to prevent history from repeating itself is through education.
"You all will be taking a step towards providing students with an opportunity to learn about other cultures, giving hands on experiences that will more likely resonate with students, and incentivizing schools to take advantage of these opportunities to learn outside of the classroom," Snyder said in the bill's March 7 hearing in the Senate Budget and Taxation Committee.
Earlier this week, the Foundation to Combat Antisemitism launched a campaign addressing bias incidents. The movement attempts to mobilize users by posting "#StandUpToJewishHate" on social media, along with a blue square as a unifying symbol of support.
While the Jewish community makes up only 2.4% of the U.S. population, 55% of all religious hate crimes target Jews, according to the Foundation to Combat Antisemitism.
Another bill in the package addresses strengthening security in nonprofit and faith-based organizations.
SB 840 sets aside $5 million of state funding for grants towards this purpose.
Baltimore Jewish Council deputy director Sarah Miicke said it costs more than $1 million every year for the city's Jewish federation system — not including synagogues — to provide security.
"We continually get bomb threats at our (Jewish community centers)," Miicke said during the bill's hearing last month in the Senate Budget and Taxation Committee.
Kramer's SB 5 would allow hate crime victims to sue for financial and emotional compensation from the perpetrator.
"It also sends a message to our residents: Our legislature's listening to you, we understand this is a problem, here's what we're doing to address it," he told Capital News Service.
The final bill in the package would have incorporated Holocaust instruction into public education.
SB 837 faced severe opposition and did not make it past the Senate Education, Energy, and the Environment Committee.
Critics charged that the bill meddled with the state school board's ability to regulate curricula.
But educators aren't being provided with the tools and the classroom time to share the many cultures present in the state, according to Kramer.
"These cultures bring a richness to the fabric," Kramer told Capital News Service. "That is our country."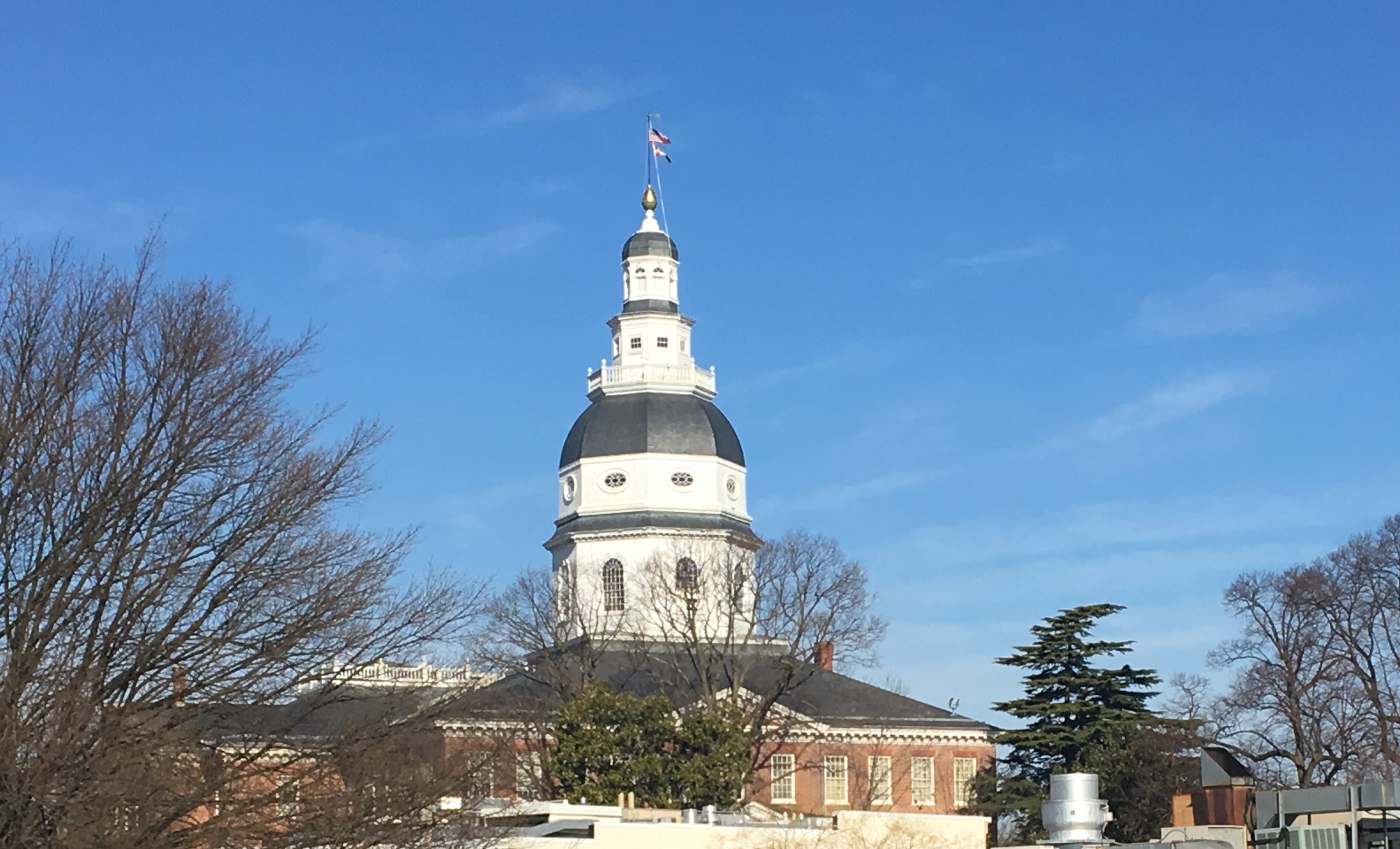 Capital News Service is a student-powered news organization run by the University of Maryland Philip Merrill College of Journalism. With bureaus in Annapolis and Washington run by professional journalists with decades of experience, they deliver news in multiple formats via partner news organizations and a destination Website.