Gypsy's Truckstaurant:  Food, Fun, Flavorful and Friendly
I bet you are asking what is a truckstaurant?  In essence, it is a former industrial garage, converted into a restaurant and bar with the kitchen being outside in what seems to be a large car carrier. And who better than the winner of numerous tri-state food truck cook-offs than Chef Annmarie Langton of Gypsy Queen Café to bring her casual cuisine to this unique space. Now add, Chef Tom Looney, her former partner from Helen's Garden in Canton and you have another big-time winner.  Looney's Bar Liquorice has just garnered Baltimore's Best Cocktail Bar by the Baltimore Business Journal. Of course, one can find the same creativity at the bar at the truckstaurant.  Now that is not to say that Looney's creativity is limited to cocktails – his culinary creations are probably 50% of what is on the menu.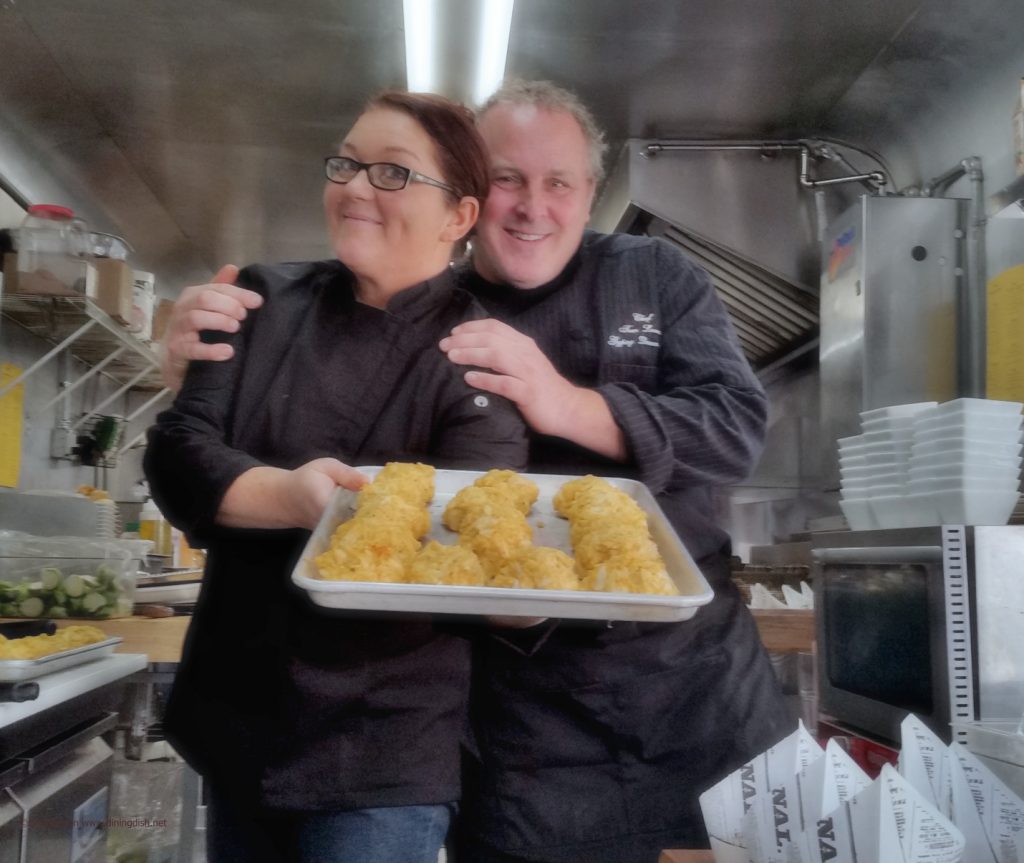 Set back off Clipper Mill Road, Gypsy's Truckstaurant welcomes you first with their al fresco dining tables and the ping pong table that is just before you enter.  Personally, I've been three times, one time was a media event to introduce us to the new and unique space and casual menu items – too many to mention but there plenty of snapshots within the story.  The second time for me was happy hour with my girlfriend where we indulged in Buffalo Garlic Parmesan Wings, Curried Chicken and Rice with Naan, and the Gypsy Campfire Dessert.  While there, we took advantage of their Devil's Happy Hours ($6 Ice Queens, $6 Wines & $6 Draft Beer).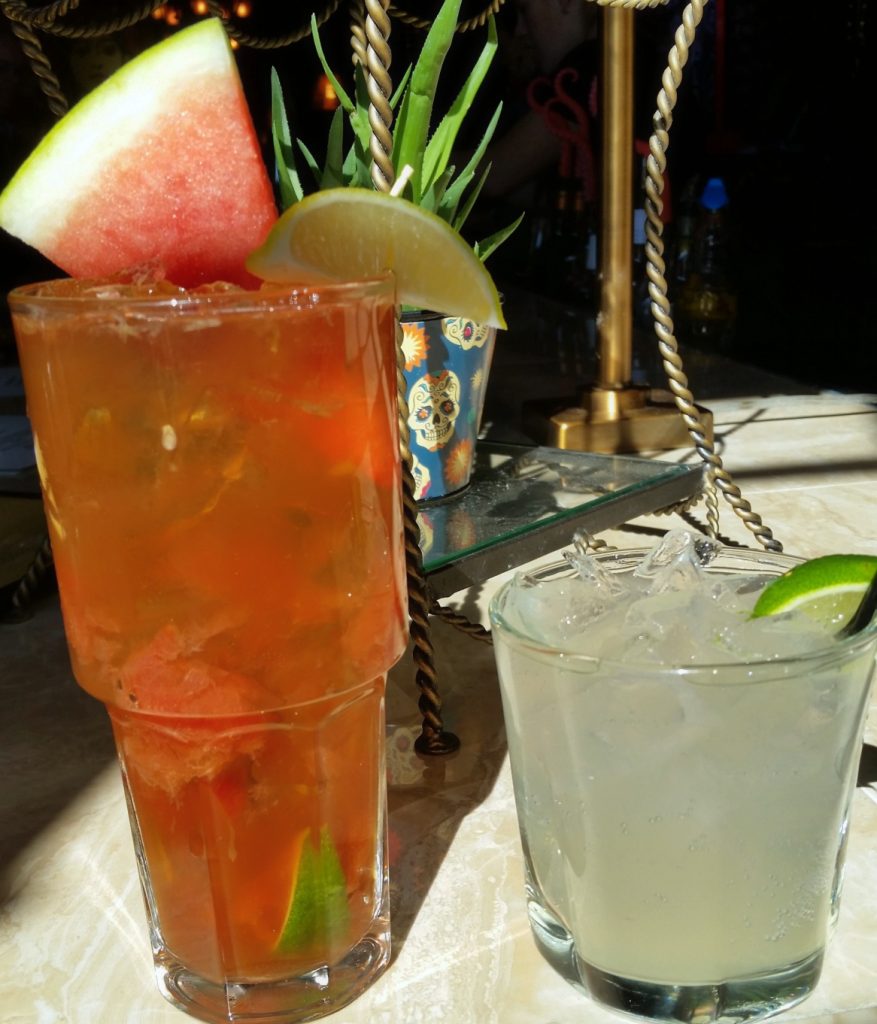 Gypsy's Truckstaurant is a place where I would feel comfortable eating alone at the bar or grabbing a booth with friends. Whether at the bar or in a booth, one should not miss the insanely delicious Gypsy Queen Café's "award-winning" tasty Crab Cake Waffle Cone, stuffed to abundance with beach fries, a tasty rendition of a Maryland crab cake with the aioli topping.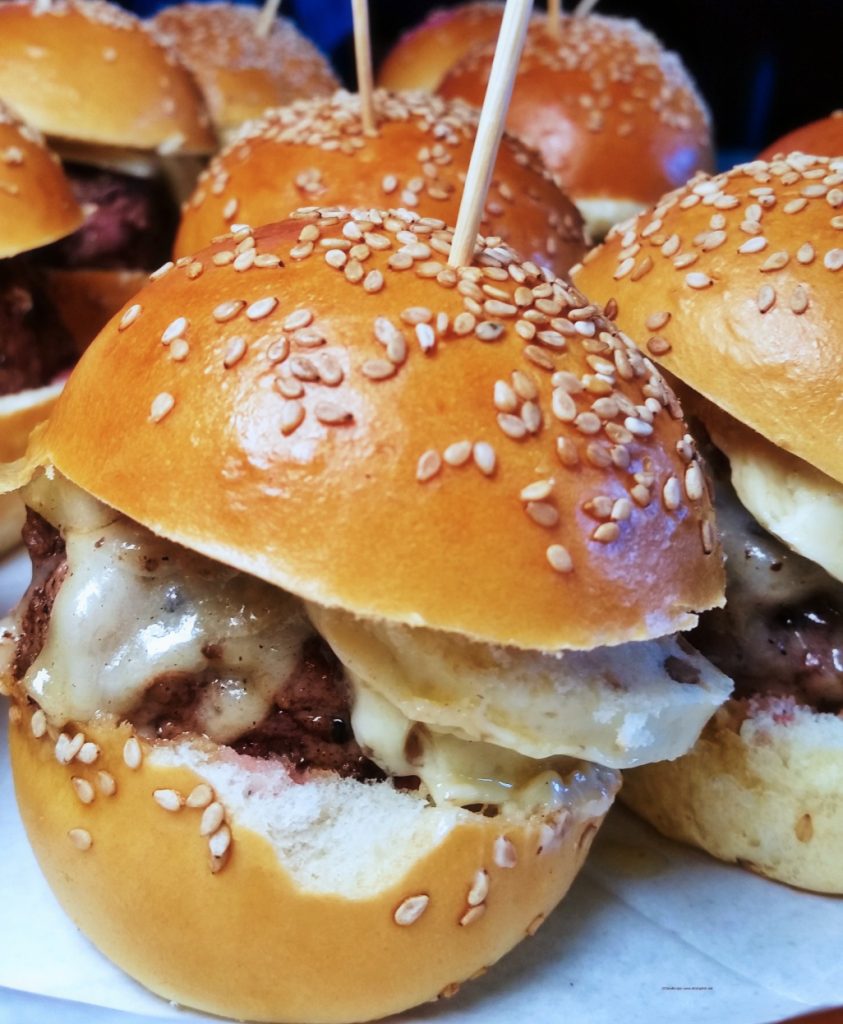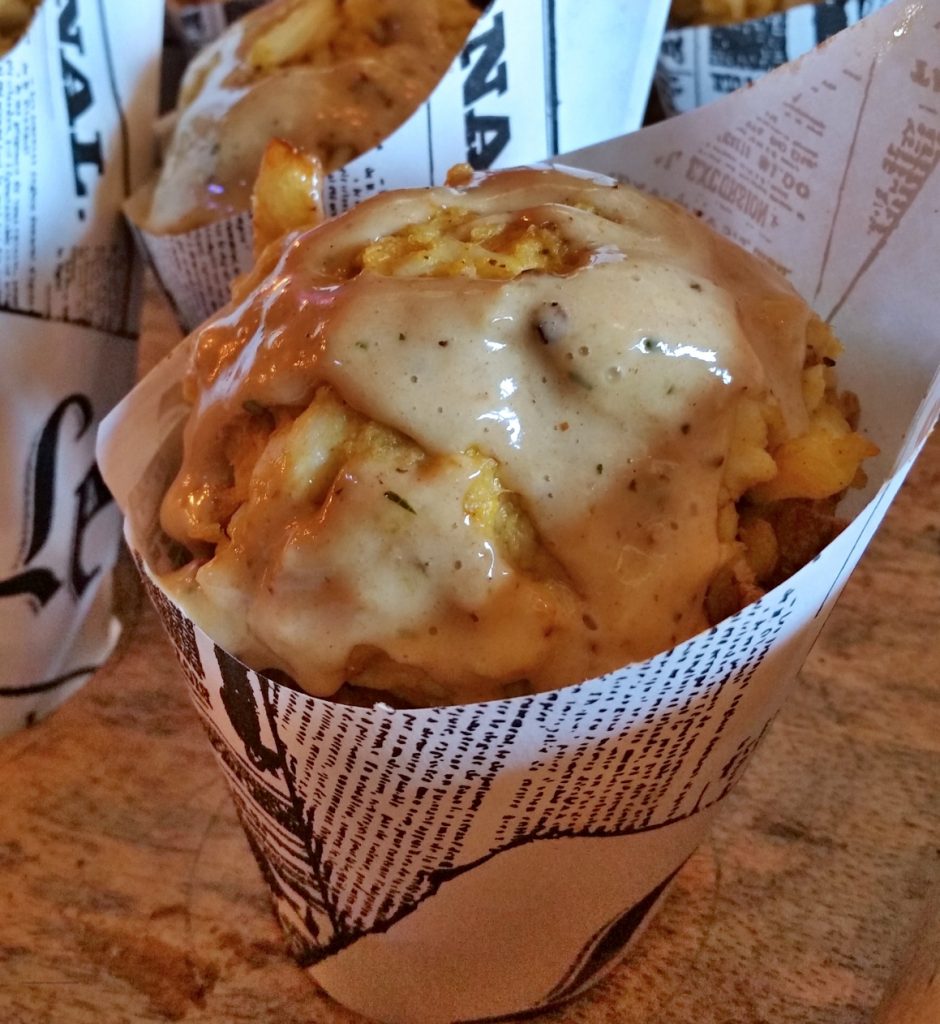 My third visit was with high school friends who were suitably impressed with the food, the atmosphere and the price point.  The staff is friendly, knowledgeable and accommodating.  The menuis creative, tasty and the offers numerous options. The atmosphere, well… fun and funky – you know once you are in the door you will have a good time.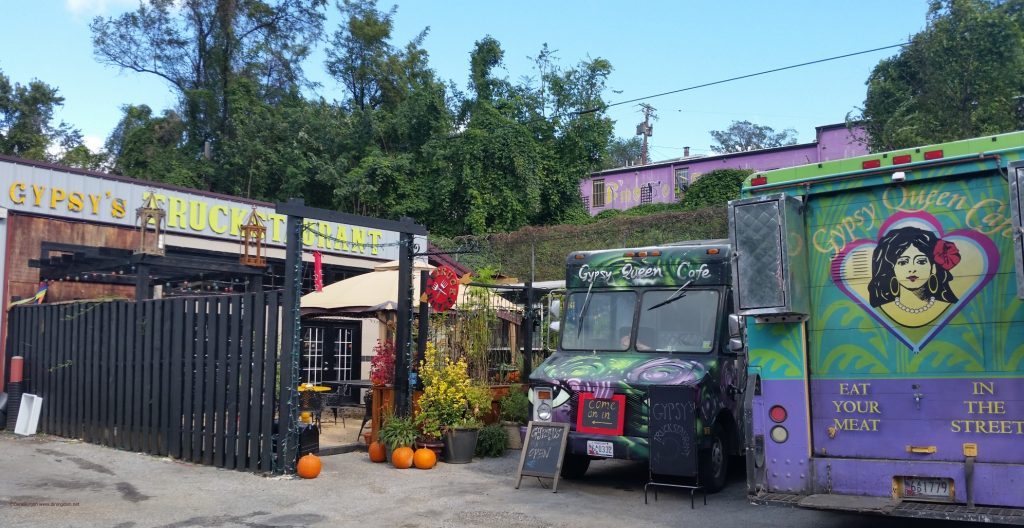 Gypsy's Truckstaurant
3515 Clipper Mill Road
Baltimore MD 21211
(443) 869-5602
Social Media: Facebook, Twitter & Instagram: @gqtruckstaurant
Open Tues – Sun

For Dara Bunjon if it is food, Dara Does It, in fact, that is the name of her company which offers creative solutions for the food industry the likes of public relations, marketing, social media, cookbook compilations, food styling, culinary events, networking and freelance writing. You will now find Dara applying her broad range of culinary skills as a food stylist for television chefs/cookbook authors the likes of Steven Raichlen, Sara Moulton, Nick Malgieri, and Nathalie Dupree. Dara Bunjon lives, eats, dreams and writes about food and isn't hesitant to share her views and experiences about restaurants, culinary trends, recipes, cookbooks or even her childhood food memories. She has been on the food scene for too many years to mention. Known both in Baltimore and nationally, Dara Bunjon is a former member of Women Chefs and Restaurateurs' national public relations committee.
In the past, she has written for Style Magazine, Foodservice Monthly, Mid-Atlantic Restaurant Digest, Urbanite and other sundry publications. Since 2004 she has maintained an award-winning food-related blog called Dining Dish. She co-authored her first cookbook Yum! Tasty Recipes from Culinary Greats in association with Studio Spear. And has written Baltimore restaurant reviews for Gayot.com
Dara believes food is subjective; everyone's taste is different and she enjoys bringing you to her table to commiserate and enjoy lively discourse.
Considered one of Baltimore's food influencers, you can follow her on Twitter and Instagram @daracooks.