For Maryland professors, ChatGPT presents an opportunity to rethink instruction
By Dylan Shulman
As the use of artificial intelligence in various industries continues to increase, the impact of OpenAI's language model ChatGPT on higher education has become increasingly significant.
At least, that's the line ChatGPT produced after it was prompted by CNS to write the lead of an article about its own influence on higher education. Although vague and unengaging, it's not incorrect.
Since its release on Nov. 30, 2022, ChatGPT has been making headlines as an impressive chat bot powered by artificial intelligence (AI) with the capability to synthesize eerily human writing and dialogue.
ChatGPT is the latest experiment born from the same AI research and development company that recently produced DALL-E 2, the AI image generator whose works can mimic the likes of Monet. OpenAI created ChatGPT via deep learning; programmers first combined the bot with an immense swath of text pulled from the internet, then used both human supervision and automated systems to train the system on how to respond to prompts using the text.
It rocketed into the public consciousness, and the program set a record for the fastest-growing user base in history with 100 million users in January, Reuters reported. Educators have been left to consider its place in the classroom and its capacity for plagiarism.
"From an educational perspective, it's perhaps an opportunity to reconsider how we assess student learning and student progress," University of Maryland computer science professor Hal Daumé said.
Since ChatGPT can easily replicate a basic understanding of certain concepts, Daumé said he's been inputting his own assignment questions into the program to see if he needs to make them more difficult. He's not as interested in surface-level responses, from students using ChatGPT or not.
"I care that they understand this high-level concept, and I care that they can translate that into an implementation," he said.
He compared the recent release of ChatGPT to that of the calculator. At the time, there was a similar hysteria amongst educators concerned that computers would replace the need for students to learn foundational skills. While calculators are now universally used, mathematics professors still have their jobs.
"I'm more interested in thinking about how we can teach students to use these tools responsibly," he said.
Several school districts, including Montgomery County and Baltimore County in Maryland, have banned the program outright. On the other hand, NPR reported an associate professor at the University of Pennsylvania has incorporated it into their curriculum, and Daumé mentioned a linguistics professor at the University of Maryland who has done the same.
Daumé did imagine instances where it may make sense for a ban on ChatGPT, like in introductory classes that require assessments on entry-level concepts. He also aired its flaws: the program draws language from websites without attribution, and besides that, it's frequently inaccurate. Virginia Byrne, an assistant professor in the School of Education and Urban Studies at Morgan State University, echoed the calculator analogy.
"We've learned how to teach with these technologies to help us instead of assuming the worst in people," Byrne said.
She agreed that plagiarism using ChatGPT is a valid issue, but said that making assessments more creative could circumvent these concerns. Instead of an essay, consider having students make a podcast, presentation, or demonstrate experiential learning, she suggested.
ChatGPT has been proven to pass a law school exam, a high school chemistry exam, and an AP English essay (although, it seems its chess strategy could use some work), and has quickly become a popular method of academic dishonesty. According to a poll by The Stanford Daily, 17% of Stanford students admitted to using ChatGPT in some capacity on their assignments and exams.
Byrne cautioned against improper uses of ChatGPT by the administration, citing the recent Vanderbilt University scandal in which the school used the language model to write a community email regarding the Michigan State University shooting. She voiced concerns that the clamor surrounding ChatGPT could elicit overreactions from professors.
"There's concern that ChatGPT being out in the world will fuel some people's discriminatory accusations of cheating, against particularly people whose first language isn't English… That's why we want to lower the hysteria about plagiarism. And remember that people don't go to college just to cheat; that's not why our students are here," she said.
April Logan, an associate professor in the Department of English at Salisbury University, read about ChatGPT in campus emails describing the pitfalls of the program and how to navigate concerns of plagiarism.
Logan conceded that the program presents a real temptation for students to cut corners, especially first-generation students or those rundown and stressed that may be feeling overwhelmed.
"Here we have just one more system or software that makes it easy for them to maybe not make the best choice," she said.
Like Byrne, she mentioned underlying biases in faculty could lead to more unfounded accusations of plagiarism, but she also questioned the biases built into ChatGPT itself. Could it be drawing from mostly Western, eurocentric texts, she wondered? In any case, Logan found it a bit lacking.
"It did seem a little soulless. And it was very, very general. What I'm really interested in helping my students learn to do is to not be general; to be specific in their writing, to think critically, to go in depth." Logan said.
As far as writing instruction, Logan said ChatGPT could be a great tool for showing students the impact of authorial voice and the difference between summary and analysis. She likened the program's output to the James Brown song "Talkin' Loud and Sayin' Nothing."
"ChatGPT is very seductive because, from a technical standpoint, it's well written. But is it actually giving us some real information or real meat?"
Looking to the future, Logan wondered about the possibilities language AI offers to education and to the literary world.
"I'm not just afraid, but curious to see where it goes. We'll just have to wait and see," Logan said. "I'm confident in my colleagues and the University System of Maryland, we're up to the challenge."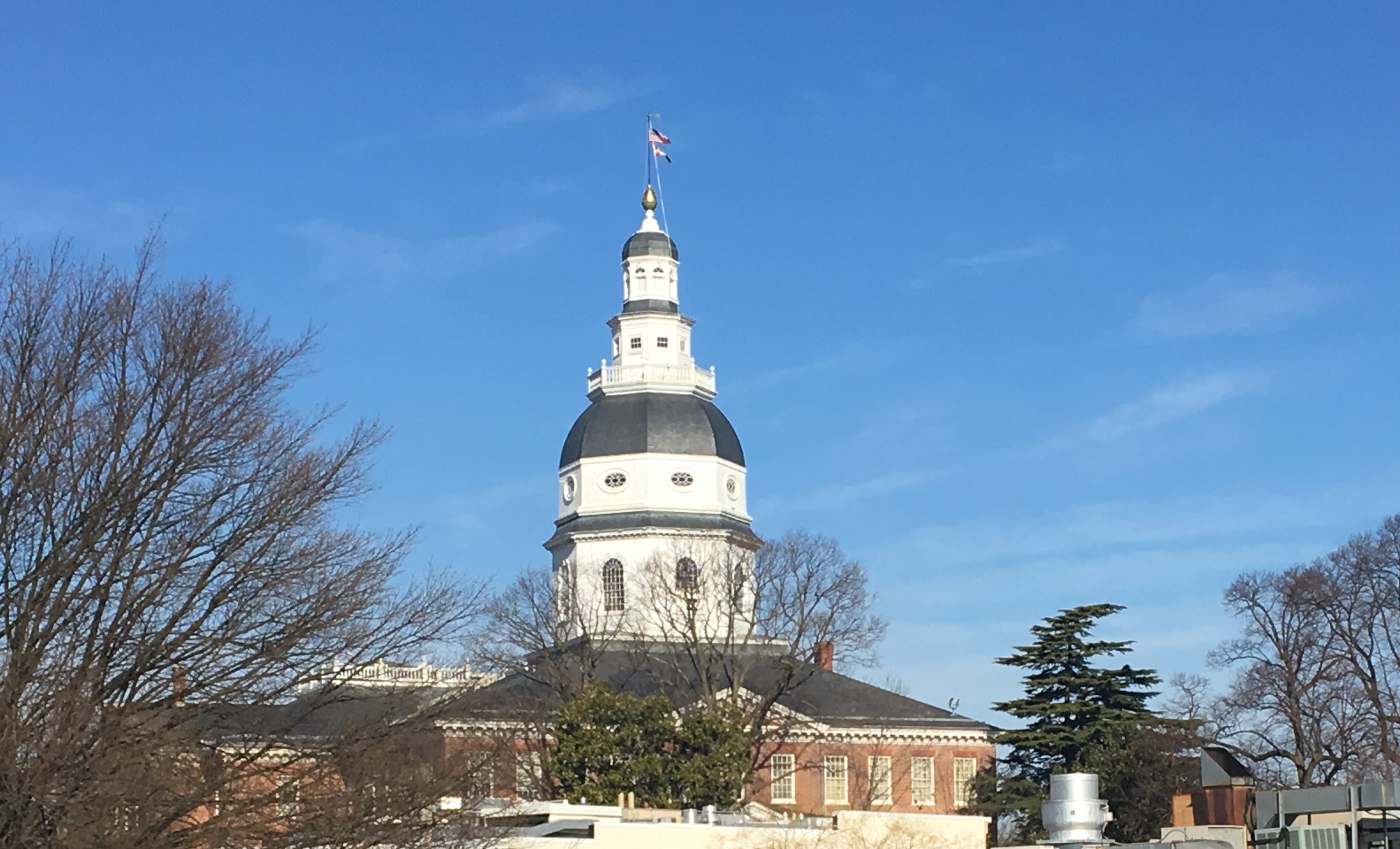 Capital News Service is a student-powered news organization run by the University of Maryland Philip Merrill College of Journalism. With bureaus in Annapolis and Washington run by professional journalists with decades of experience, they deliver news in multiple formats via partner news organizations and a destination Website.