Fashion Writer Kay Kay Publishes Book Bully Friends; Helps Children, Parents and Educators Learn About Another Side of Bullying Rarely Discussed
In just a few years' time bullying has entered the main stage of social discourse. While we cannot consider bullying a new phenomenon, social media, increased news coverage and the education of both parents and school officials has sparked a global discussion.
Many people are taking the lead in this social challenge including the young and vibrant Kelechi Uchendu. Kelechi, better known as Kay Kay, graduated from Michigan State University with a BA in Political Science Pre-Law and a specialization in Environmental Studies in 2013. She continued her education, graduating from Vermont Law School with her J.D. in 2016 and then her LLM in 2018. Kay Kay also possesses a master's degree in Business of Fashion from LIM college.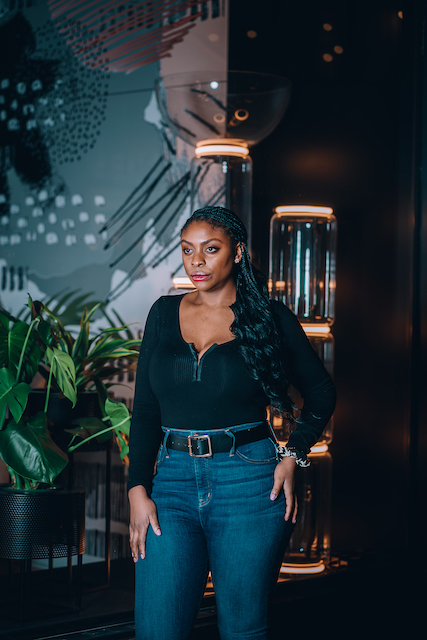 As part of her initiative to help educate others, Kay Kay released her first book on Amazon titled, Bully Friends. "This book is very unique because bullying is and will always be a hot topic," Kay Kay explains why her book will impact lives. "However, no one has ever spoken publicly about bullying in friendships and this is really important because many people (especially high school children) have been bullied by their friends. Bully Friends discusses a different type of bullying that is especially important to discuss and very relevant for today."
Kay Kay herself was the target of bullying in friendships growing up. "I used to be so broken from my bullying experiences, but once I realized that I went through all of that pain to help other people, I became more than a conqueror."
It is this unique approach in writing about bullying that has given Kay Kay other opportunities to showcase those effected. An example is Kheris Rogers. Not yet a teenager but already the founder and owner of Flexin' In My Complexion, Kheris' company promotes "feeling amazing in the skin one is in". "Rogers started her business after being bullied for her skin tone and in honor of National Bullying Prevention Awareness Month," Kay Kay explains on how Rogers came up with the idea of wanting to invoke change and educate.
For Kay Kay, bullying is first and foremost, but that has not stopped her from expanding her business. Having such a repertoire of talents, Kay Kay is very much focused on promoting fashion. She has had feature articles published in magazines such as Vogue, Tatler and House of Coco.
With her writing success comes the interviews. On her website kaykaysway.com, Kay Kay has sat down for numerous one-on-one's within the fashion world. An exclusive talk at the Pink Carpet Gala with American actress, singer, and songwriter Christina Milian highlights the passion and talent Kay Kay has provided her readers concerning the fashion and entertainment industry.
But coming full circle, it is Kay Kay's connection with bullying that resonates. "One out of every five (20.2%) students report being bullied so there are many people (including educators, parent, and students) that will find Bully Friends relevant."
Bully Friends is available now through Amazon and has already gained favorable reviews from several online publications including Yahoo! Life.
Information about Bully Friends can be found at https://www.kaykaysway.com/bully-friends. You can also follow Kay Kay on Instagram @kaykaysway92.