Election takeaway: abortion remains a potent issue for voters
By BRIDGET BYRNE
WASHINGTON – Tuesday's elections brought multiple victories for reproductive rights advocates, a strong sign that abortion access will be a durable issue and a motivating factor for many voters in 2024.
"In case it wasn't already blindingly obvious before, the abortion issue in a post-Dobbs political environment continues to be a significant advantage for Democrats," Kyle Kondik and J. Miles Coleman wrote Wednesday in Sabato's Crystal Ball, a nonpartisan website at the University of Virginia's Center for Politics.
Ohio passed a ballot measure enshrining reproductive rights in the state constitution, and Democrats in Virginia retained control in the state Senate and flipped party control of the House of Delegates.
In Kentucky, Democratic Gov. Andy Beshear won re-election after making support of abortion rights a key message of his campaign. And in Pennsylvania, Dan McCaffery, a Democrat who campaigned on abortion rights won a seat on the Pennsylvania Supreme Court.
At the center of all these races was the Supreme Court's decision last year in Dobbs v. Jackson Women's Health Organization, in which a majority of justices ruled that the Constitution does not guarantee a right to an abortion. The ruling effectively overturned the landmark 1973 decision in Roe v. Wade in which the right to an abortion was protected.
"Abortion access is still a salient message a year and a half after the Dobbs decision, and demonstrating that while voters may be dissatisfied with the direction of the country and its Democratic leader, they're still hesitant to put Republicans in charge instead," said Jacob Rubashkin, an analyst with Inside Elections.
Polling shows Americans largely support access to abortion.
A Gallup poll in July found only 13% of Americans thought abortion should be illegal in all circumstances; 69% said abortion should be legal in the first trimester, although support dropped to 37% for the second trimester and 22% for the third. The poll found that 61% of Americans disagreed with the Supreme Court's decision to overturn Roe v. Wade.
"Abortion access isn't just a winning issue with voters; it's a fundamental right that impacts every aspect of their lives," Mini Timmaraju, president and CEO of Reproductive Freedom For All, said in a statement. "Ohioans have now constitutionally guaranteed this right, and the nation is watching."
Ohioans voted in favor of Issue 1, a ballot measure that would change the Ohio Constitution to include protection for abortion access. The amendment states that "every individual has a right to make and carry out one's own reproductive decisions." It also states that "the State shall not, directly or indirectly, burden, penalize, prohibit, interfere with, or discriminate" against those seeking abortions or those performing them. Abortions may be prohibited once a fetus is viable, generally considered between 22 and 24 weeks of pregnancy.
Ohio Sen. J.D. Vance, a Republican, said on X that his party needed to evaluate how its candidates will argue against reproductive rights in 2024.
"We need to understand why we lost this battle so we can win the war," Vance said in an X post. "We have to recognize how much voters mistrust us on this issue. We've fallen behind on the moral argument. I'm talking about sustained, years-long efforts to show the heart of the pro-life movement."
In an appearance Wednesday on MSNBC's "Morning Joe," Ohio's other senator, Democrat Sherrod Brown, praised the grassroots efforts to pass Issue 1 in his state.
"People understand that a national abortion ban takes their rights away, maybe forever, and that's why people worked so hard last night," Brown said.
Brown has held his seat since 2007 and is up for reelection next year. He said the vote on Tuesday proves that abortion will be a critical issue in the race.
"The three Republicans running in the primary next year to be the nominee against me, all three of them have called for a national abortion ban. So they are so out of step with Ohio voters," Brown said.
Virginia Gov. Glenn Youngkin, a Republican, said before balloting Tuesday that if the GOP won the majority in both houses of the state legislature, the state would "lead" by enacting a 15-week ban, with exceptions. The current law bans abortion after 26 weeks.
"I think this is what Virginians expect. I think they know that in a state that is so purple, that we do debate. We do argue," Youngkin told reporters Wednesday. "But they expect us to find common ground on these most important topics and to press forward."
In Wednesday's Republican presidential debate, the candidates – all opposed to abortion – disagreed on the path forward for the GOP in handling the issue.
Businessman Vivek Ramaswamy, who is from Ohio, said he was upset about the votes on Tuesday and said the Republican Party was a "party of losers." Florida Gov. Ron Desantis said Tuesday's results caught the party "flatfooted."
Former New Jersey Gov. Chris Christie said abortion rights should be decided state by state and argued that the bigger issue is that "we're not pro-life for the whole life," advocating for funding drug addiction rehabilitation.
South Carolina Sen. Tim Scott was not ready to concede any ground, criticizing states that have passed legislation affirming abortion rights and calling for a nationwide 15-week limit to stop "reckless behavior" in states that have affirmed abortion rights, such as Kansas, California, New York, and now Ohio.
Former United Nations Ambassador Nikki Haley said she would support any abortion ban that can get the votes to pass.
Democrats clearly are embracing reproductive rights one year out from the general election.
"Ohioans and voters across the country rejected attempts by MAGA Republican elected officials to impose extreme abortion bans that put the health and lives of women in jeopardy, force women to travel hundreds of miles for care, and threaten to criminalize doctors and nurses for providing the health care that their patients need and that they are trained to provide," President Joe Biden said in a statement. "This extreme and dangerous agenda is out-of-step with the vast majority of Americans."
"While President Biden and I are working to protect reproductive freedom, extremists are pushing for a national abortion ban that would criminalize reproductive health care in every single state in our Nation," Vice President Kamala Harris said in a statement. "It is past time for Congress to listen to the American people and pass a bill that restores the protections of Roe v. Wade. And when they do, President Biden will sign it into law."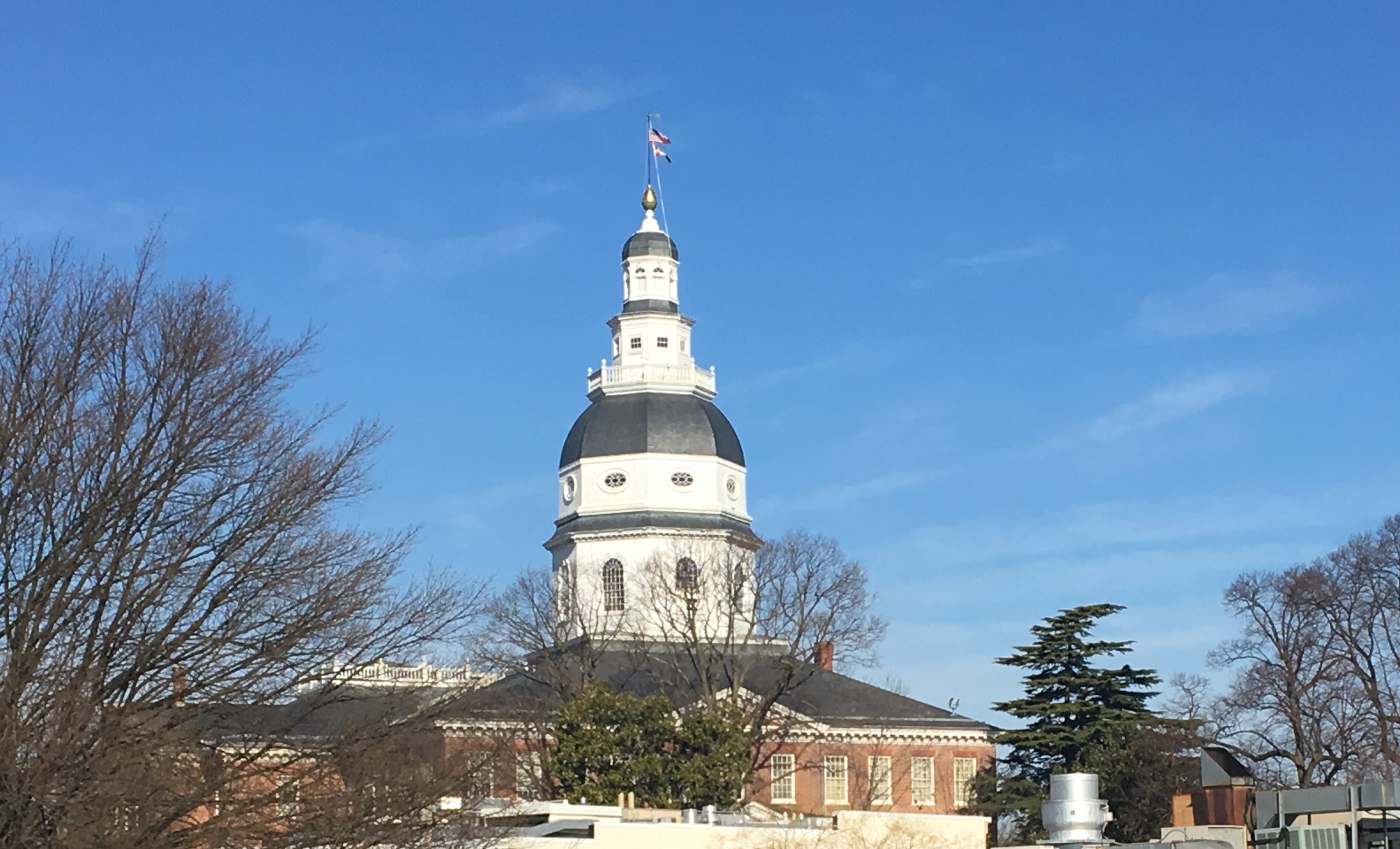 Capital News Service is a student-powered news organization run by the University of Maryland Philip Merrill College of Journalism. With bureaus in Annapolis and Washington run by professional journalists with decades of experience, they deliver news in multiple formats via partner news organizations and a destination Website.