East Coast storm leaves millions without power
The East Coast storm that left five people dead,  knocked out power to more than 3 million homes and shut down the Amazon Web Services' North Virginia hub, which hosts Pinterest, Instagram and Netflix.
Utilities companies are scrambling to restore power.
As for Pinterest, Instagram and Netflix, Twitter was a service life saver. All three services updated customers with tweets every few hours and telling customers when power was restored.
Pinterest tweeted, "Everyone should be back up shortly, if you aren't already. Thanks again for being patient." Pinterest was up and running at 11:05 p.m. "We're back! Our team is continuing to work on some remaining issues that may impact performance. Thanks for your patience and happy pinning!" Pinterest tweeted.
Netflix and Instagram are now up and running.  However, those still having streaming issues Netflix  is telling users to disconnect their accounts from their devices and reconnect or reinstall.
Meanwhile the Washington/Baltimore region trees have crashed into houses, cars and stop-and-go lights have been knocked out. In Ellicott City along route 40, police blocked intersections preventing drivers from accessing several roads. Even with cars blocking the roads some drivers  ignored the police cars.
A Howard County police officer came running up to one woman driver, screaming, "Are you dumb? What part of the police car blocking the intersection, don't you understand?"
The woman appeared scared of the police officer, who lost his cool in the afternoon in the 90-degree heat. She just froze in her car and decided to follow the officer's instructions.
Baltimore Gas & Electric restored power in parts of Howard County in the morning while several businesses and homes continue to be without power. It was especially noticeable at the gas stations because some stations were shut down, leaving long lines at the pumps.
More than 100,000 lost power in Baltimore County. Towson, Catonsville, Essex libraries are serving as cooling stations. Most of the homes that lost power lost in Maryland were in Anne Arundel County, followed by Baltimore, Howard and Prince George's counties and Baltimore City.
BG&E reported 405,000 customers without power while PEPCO reported 443,000 without power.
Here are some of the first photos of last nights storm.  If you have more please send them to BaltimorePostExaminer@gmail.com. And tell us how your utility company is doing. Do you have power? When did you get it back? How long were you  without power?
Stay Safe!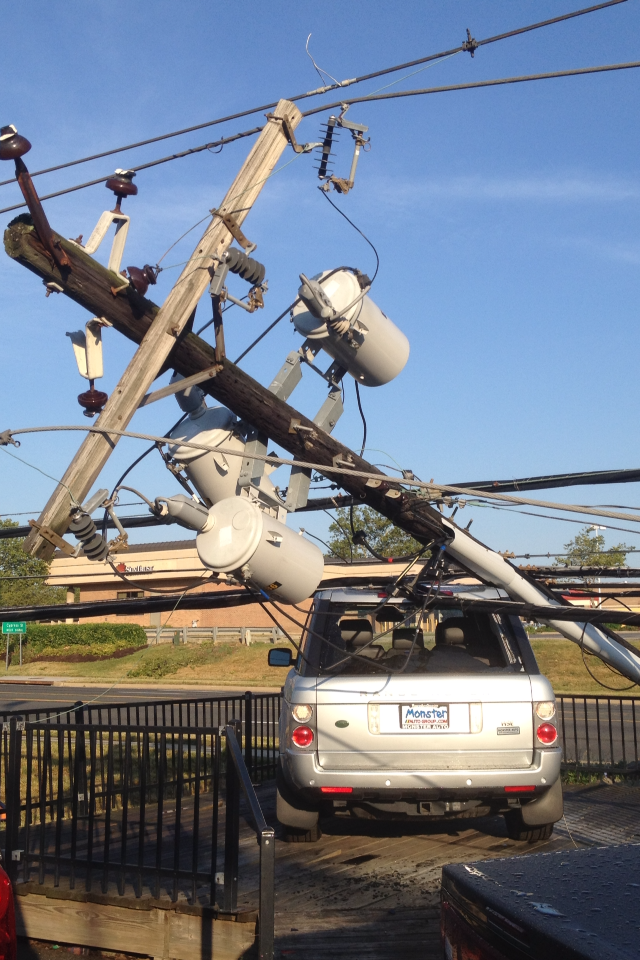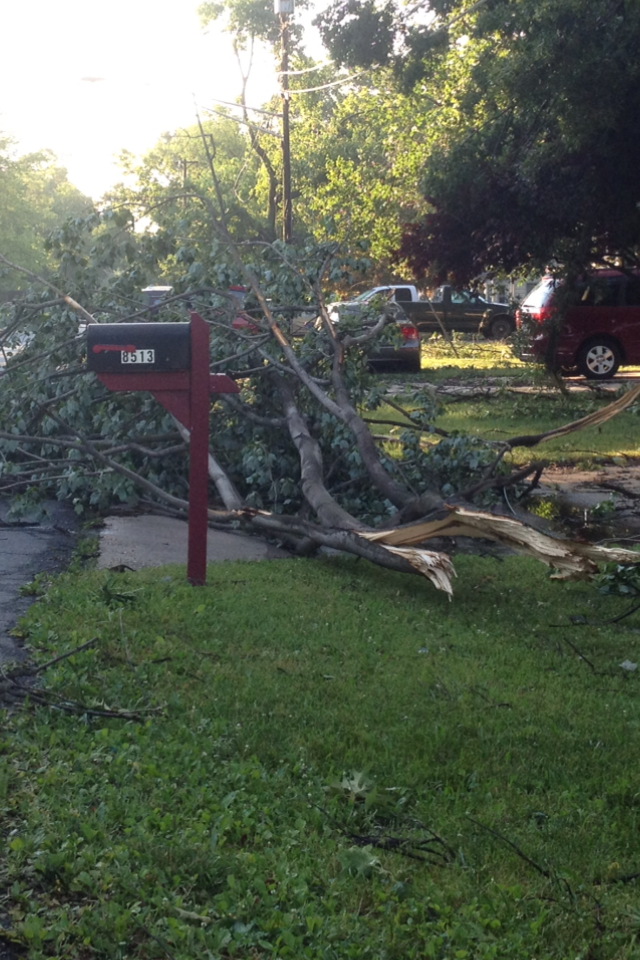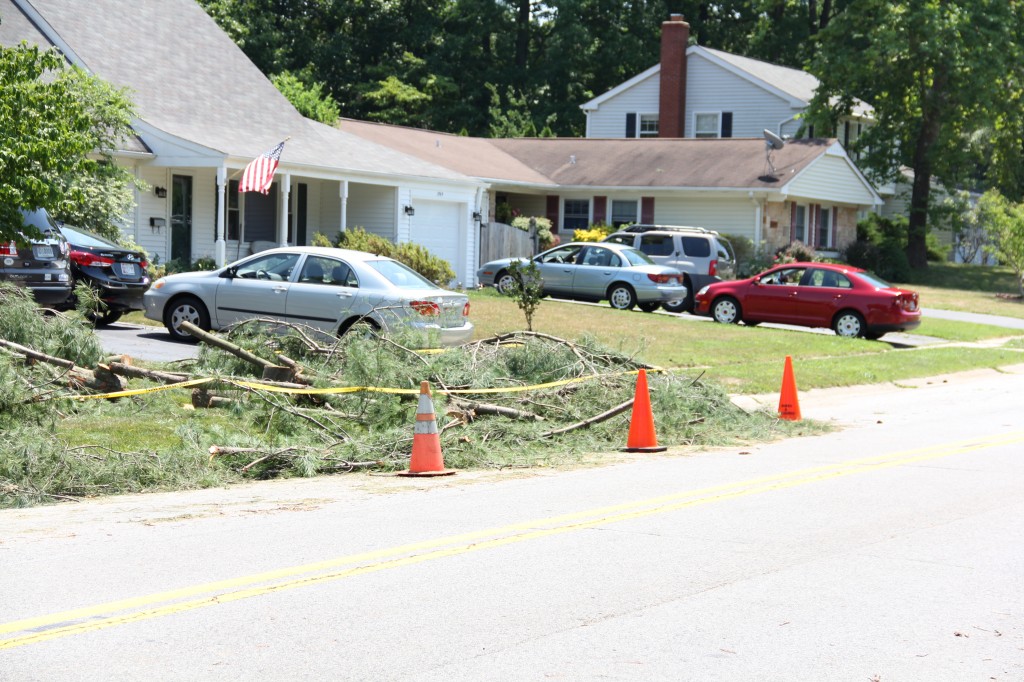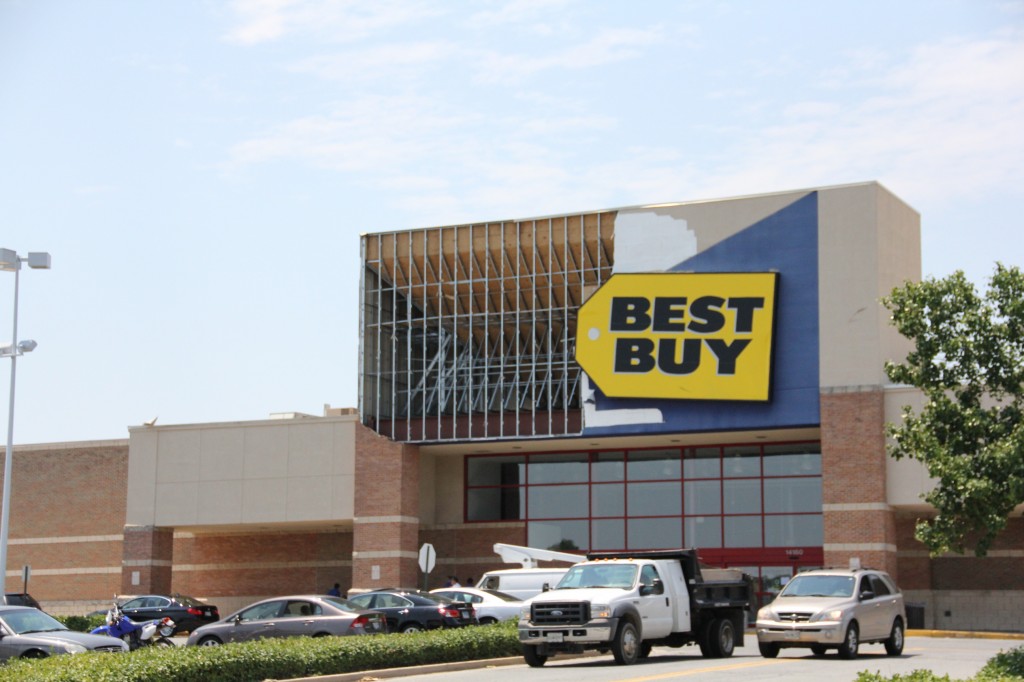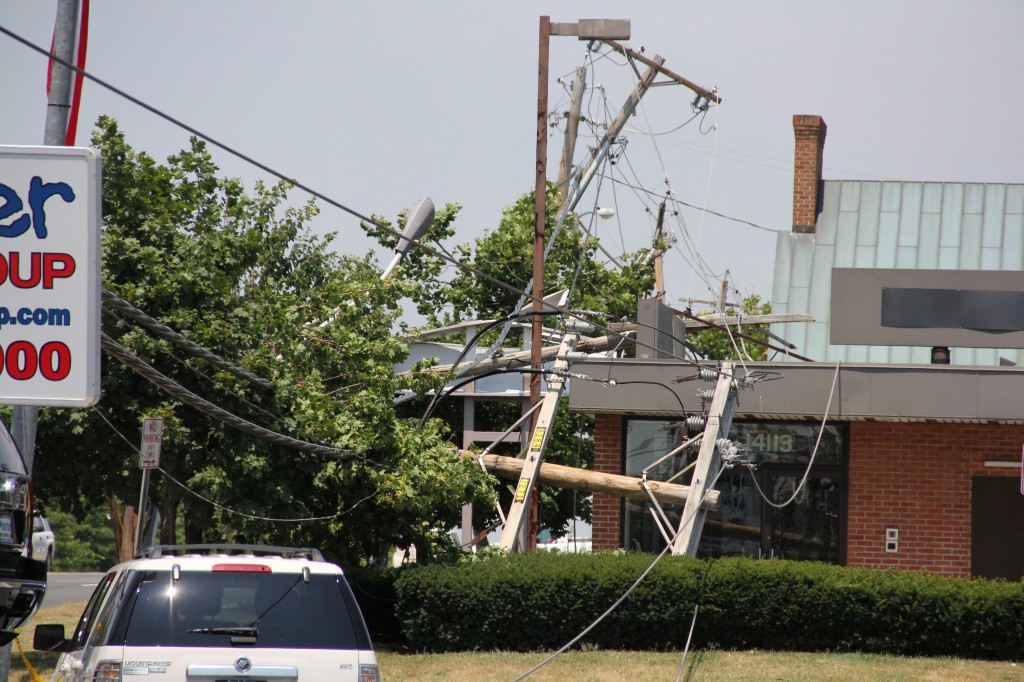 Baltimore Post-Examiner is run by a creative cadre of dedicated journalists – some who worked at the Washington Post, Baltimore Examiner and other regional and national publications. It's the Post-Examiner because we love the play on the word "Post" but we are also hoping to answer that question: What's next after newspapers? We see a lot of websites come and go – and many simply are not making it for various reasons. We have been a model of success since we launched in 2012 with "a little bit of everything" and we aim to continue to break that cycle of websites coming and going.