Disney on Ice: 100 Years of Magic to Royal Farms Arena
Stephan Alvin's career has taken him to 46 states and 48 countries since he first laced up his skates for his first Disney on Ice tour nine years ago, yet Royal Farms Arena holds a special place for the native Californian.
"There this huge sense of history when you walk in," he said. "You look at the pictures of all of the great performers and singers who played here, like The Beatles, and it just sets the mood. You want to go out and have a great show and be part of such a great history."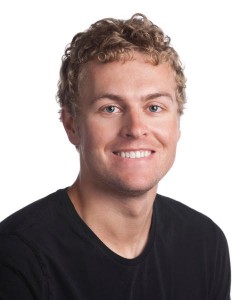 And Disney on Ice certainly is part of the Arena's decorated past. Since its first show in 1986, Disney on Ice has been a staple at the downtown relic on the corner of Baltimore Street and Hopkins Place, having stopped there 49 times, including two stints annually since 1995.
Disney's latest show may be its most impressive spectacle of all, as Disney on Ice: 100 Years of Magic opens the first of nine shows on Wednesday before departing Sunday evening.
The two-hour show will be a stroll down memory lane, as Disney is one of the few companies that can link a crowd filled with grandparents, moms, dads and children of all ages.
"It's a celebration of Disney's history," said Alvin, who is making his third tour stop in Baltimore. "For the adults, we have Snow White and Pinnochio, and for the kids, we have Elsa and Anna from Frozen."
And of course, Mickey and Minnie Mouse, Goofy, Donald Duck and Pluto will all be among the 50 characters who will tell 14 classic tales, ranging from Cinderella to Finding Nemo, and perform 30 songs that will likely turn Royal Farms Arena into one big, happy sing-a-long.
The two-act, two-hour show has 48 skaters and plenty of nonstop action. Alvin plays two vastly different characters – Prince Adam from Beauty and the Beast and Simba from The Lion King – which his skating reflects.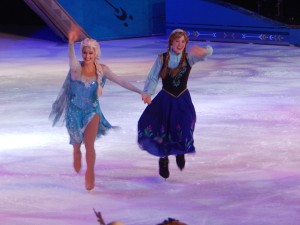 "When Prince Adam dances with Belle, it's more elegant and refined, like more of a ballet," he said. "But when Simba's out there, there are flips and back flips and its a different level."
Expect a massive show – one that could surpass Disney on Ice: Frozen, which played Royal Farms Arena in October and we received well by fans, though arena officials are contractually prohibited from releasing attendance figures.
The producers showed exceptional attention to detail, as Elsa, Anna, Kristoff, Olaf and Sven – Kristoff's trusted reindeer – were mirror images of their cartoon counterparts who have driven a franchise to become the No. 1 animated movie of all time. Frozen's use of props, lighting, pyrotechnics, projections, strands of illuminated "ice" and shiny snow that descended from rafters helped tell the story and made it feel like winter in October.
Disney and Feld Entertainment, which produces the Disney on Ice shows, use some inventing staging to complement the skating. Olaf performed his iconic song In Summer while skaters dressed as flowers, insects and birds zoomed across the ice.
"Disney is something that resonates with everyone around the world," said Alvin, who hopes to perform in North and South Dakota, Alaska and Hawaii so he can check all 50 states of his list. "The responses we've gotten so far from crowds have been huge and we're looking forward to being in Baltimore."
Disney on Ice: 100 Years of Magic
When: Wednesday-Sunday
Ticket Prices: $65, $50, $30, $25, $20
Showtimes
Wednesday: 7:30 p.m.
Thursday: 7:30 p.m.
Friday: 10:30 a.m., 7:30 p.m.
Saturday: 11:30 a.m., 2:30 p.m., 6:30 p.m.
Sunday: 12 p.m., 4 p.m.

Jon Gallo is an award-winning journalist and editor with 19 years of experience, including stints as a staff writer at The Washington Post and sports editor at The Baltimore Examiner. He also believes the government should declare federal holidays in honor of the following: the Round of 64 of the NCAA men's basketball tournament; the Friday of the Sweet 16; the Monday after the Super Bowl; and of course, the day after the release of the latest Madden NFL video game.