Disney On Ice: Dream Big to bring magic to Royal Farms Arena
Whenever Midori Sano returns to her native Tokyo, which isn't often, her parents always greet her with the same question: How much longer are you going to remain a princess?
"The answer is the same: as long as my body lets me," Sano, who at 33 has been skating in Disney on Ice shows for 11 years, including the last five as Jasmine in "Disney on Ice: Dream Big," which plays Royal Farms Arena from Feb. 8-12. "As long as my body lets me perform, then my age doesn't count."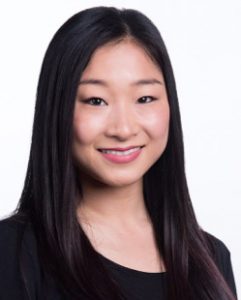 Sano has always had skating in her blood. Her father, Minoru, won the bronze medal in figure skating at the 1977 World Championships, a year after competing in the Olympics. He was Japan's national champion from 1972-1976 before founding the Asian nation's first ice show, "The Prince World," in 1988.
Midori wanted to follow in her father's footsteps, but never reached Minoru's heights. At age 19, she retired from competitive figure skating, but two years later, the urge to take the ice hadn't subsided. She saw Disney was holding skating auditions and felt it was a perfect fit. She grew up "as a Disney girl who would watch the movies on VHS tape s over and over," dreaming for the day she'd become a princess.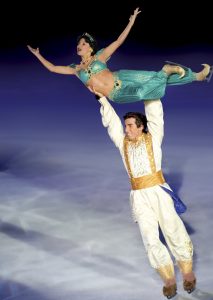 Midori's skating and athleticism –her mother competed in the 1976 Summer Olympics – helped her earn a job as Blue, one of the creatures from "Monsters Inc." in a Disney On Ice show in 2005. A few years, she landed the role of Mulan in another Disney show, playing the legendary Chinese warrior until 2012, was promoted to Jasmine, the princess known for her light blue dress from Disney's 1992 hit film, "Aladdin."
"Growing up, Jasmine was always my favorite princess," Midori said. "I was just mesmerized watching her. I loved the song 'A Whole New World.' I'd sing it all time."
Five years later, Midori is still living out a dream that has allowed her to perform on 47 countries on six continents in front of millions of adoring fans as she brings Aladdin's love interest to life.
"Pretty much the only places I haven't performed are the South Pole, the North Pole and Antarctica," she said. "It's so fun to go into all these different venues throughout the world where so many great artists have performed and give it my all for the crowd."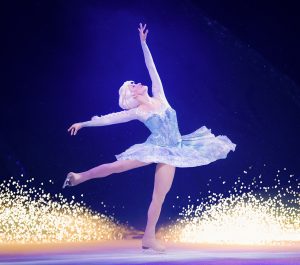 Midori is no stranger to Baltimore's iconic Royal Farms Arena, where she's entertained the crowd like the hundreds of stars that have taken the stage before her, from The Beatles to Bruce Springsteen and from Justin Timberlake to James Taylor.
In "Disney On Ice: Dream Big," Tinker Bell takes the audience on a journey that features many of the franchise's biggest starts, including Rapunzel, Cinderella, Belle, Snow White, Tiana and Aurora. The crowd also gets taken to Arendelle, where Elsa, Anna and Olaf from Frozen show the strength of sisterhood and friendship. And of course, it wouldn't be a Disney show if Mickey, Minnie, Donald Duck and Goofy aren't there.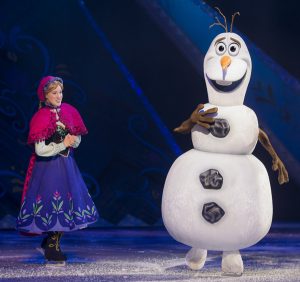 Through its flashy figuring skating and acrobatics, the kid-friendly show emphasizes many of Disney's core principles, such as showing strength, kindness, courage and fearlessness.
"I feel pressure when I'm performing," Midori said. "The crowd has such high expectations because it's Disney."
Midori has no plans to stop being a princess anytime soon. She takes strict care of her body, limiting her sugar intake and making homemade soup a few times a week so she knows exactly she's eating.
"I'm not even thinking about what I'll do next," she said. "I work with great people, have made so many friends, I'm traveling the world and getting to skate. I have the best job in the world."
Disney On Ice: Dream Big
Where: Royal Farms Arena
When: Feb. 8-9: 7:30 p.m.; Feb: 10: 10:30 a.m.; 7:30 p.m.; Feb. 11: 11 a.m.; 2:30 p.m.; 6:30 p.m.; Feb. 12: 12 p.m.; 4 p.m.
Tickets: $68, $53, $33, $28, $23; Wednesday and Thursday night all tickets are $18, excluding premium seats.
To purchase: Click here

Jon Gallo is an award-winning journalist and editor with 19 years of experience, including stints as a staff writer at The Washington Post and sports editor at The Baltimore Examiner. He also believes the government should declare federal holidays in honor of the following: the Round of 64 of the NCAA men's basketball tournament; the Friday of the Sweet 16; the Monday after the Super Bowl; and of course, the day after the release of the latest Madden NFL video game.