Daytripping, sight-seeing, and, of course, eating in Lutherville, Cockeysville, and Luray Virginia
Luray Virginia Caves (Photo by Eddie Applefeld)
I'm really going to wear you out with this episode. If you want to lie down for a few minutes you can, but I can't wait.
We're going to start downtown, then head to Lutherville, then to Cockeysville, and somewhere have time for a trip to Luray Virginia. Truthfully I'm already exhausted. But good things lie ahead so let's go. But I warn you, we won't be staying long anywhere.
Okay so here we are at Hull Street Blues, 1222 Hull Street, Locust Point. Open 7 days, locally owned, bar with televisions, outside seating for about 30, Maurice, the chef, is from the Milton Inn, carry out, curbside, an outdoor deck on the second floor, and a private room also upstairs.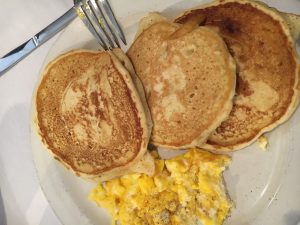 You can be seated in the bar, a small dining room in the back, or in the Commodore Room, my favorite. The room is adorned by vintage 1812 photos and portholes that light. There's also a fireplace.
Recommended menu items include the crab cakes, fried gourmet onion rings, cream of crab soup, the salmon BLT, Jamaican jerk chicken, and on weekends the pancakes. Love those pancakes….410-727-7476…hullstreetblues.com
(Try the Bloody Mary)
In a flash, we arrive at Kung Fu 12 Szechuan, 1427 York Road, Lutherville, at the location of the former Szechuan House. It opened April 14 and is owned by David, who also owns two Chinese restaurants in Manhattan, one in Brooklyn and one in Clarksville, Howard County. When I asked David to describe the restaurant he said, it's a Szechuan style Chinese restaurant.'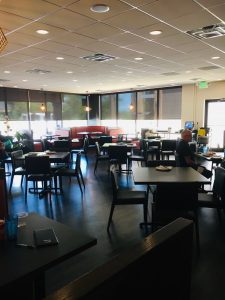 Open seven days for lunch and dinner, I can tell you this is an upscale Chinese restaurant. I can tell by the menu and the upscale cooking equipment in the kitchen. Not to mention the fancy chopsticks.
Early favorites include the beef stuffed scallion pancake, Taiwan three cups chicken, Kung Pao chicken, Chongqing roast chicken, stir-fried cumin lamb, and the beer-cooked duck. The room is completely remodeled. Delivery through delivery services…410-600-3355…kungfu12szechuan.com
While in the area let's head north to Cockeysville and arrive at Southern Kitchen, 11121 York Road. This is another new arrival to the restaurant scene. It was opened in the winter by Mark Green, formerly of the Manor Tavern. Anthony is the General Manager. For clarification, it's in the same shopping center as the Amish Market.
Open seven days for lunch and dinner with a weekend brunch (10-2). Plenty of free parking and featuring food from Louisiana to Maryland. Some of those menu items include the shrimp po boy, fried green tomatoes, Tennessee hot chicken, low country shrimp and grits, Big Easy baguette, Eastern Shore crab dip, and the Bourbon Street gumbo.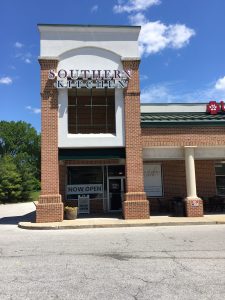 They also offer weekly specials. The week I was there three of them were the blackened tuna, shrimp creole, and tomato blue cheese salad…..410-324-3310….southernkitchenmd.com
Okay, back in the car and two and a half hours away is Luray Caverns, an attraction over 400 million years in the making.
Curiously, the caverns were discovered by accident. Three miners poking around in the mountains and in the next minute, one of the country's foremost attractions were found. The discovery was in August 1878.
Open year-round with a constant temperature of 54 degrees, your one-hour self-guided tour covers about a mile. If you haven't been here in a while there have been a few changes. The most visible is the addition of a 164-foot tunnel leading in and out.
The caverns are listed as a National Historic Landmark. There are of course hundreds of things to see, but be sure to spend a few minutes at the Great Stalacpipe Organ. It is billed as the world's largest musical instrument. The tones are said to be concert-like.
At the same location, you'll find five other attractions. Your $30.00 ticket will also get you admission to the Car and Carriage Caravan and the Shenandoah Heritage Village. If you haven't been to Luray in years, it makes for a perfect family outing.
No reservations necessary…540-743-6551…luraycaverns.com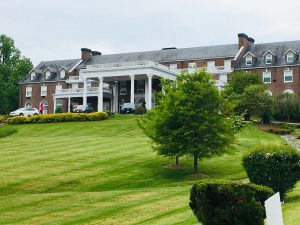 One mile from the caverns is The Mimslyn Inn, 401 West Main Street in the historic part of town. It has 45 rooms in the main house and 9 cottages in the rear. Open year-round, plenty of free parking, it's a Historic Hotel of America, opened in 1931, with a dining room called Circa '31, a comfortable lobby, a friendly staff (what did you expect, this is the south), average room rate $180.00 and 10 miles to Skyline Drive and the Shenandoah Valley.
If you're there for Sunday Brunch you have to try the cinnamon bun. I tried one and put two in my pocket. Not a word to anyone.
They just completed an $8 million renovation….540-743-5105…mimslyninn.com
Speaking of the Shenandoah Valley, still, just 10 miles away, Skyline Drive is 105 miles with 500 miles of hiking with 75 vista overlooks.
I had dinner at a place called Skylands at the 41.7-mile mark. It also has 178 rooms, full-service dining, nightly entertainment, horseback rides and it's at an elevation of 3,680 feet. So you can imagine the view. Not open year-round…877-847-1818…goshenandoah.com
Wow, what a trip. Take a break and I'll see you soon.

Eddie Applefeld is a Baltimore native and a graduate of Towson University. He has been in the broadcasting profession for over 30 years. Currently he is the Promotions Director of WCBM radio. Before that, he was part of the Rouse & Company show on WQSR, host of a cable TV show called Dining Out and adjunct instructor at Towson.
His past accomplishments include being named a finalist in Baltimore Tourism's Employee of the Year Program and winner of Toastmaster's Speaker of the Year contest. He was also twice a heartthrob for the American Heart Association's gala fund raiser.