Chief judge recalls a court career that started with his arrest
By Sam Smith
Sam@MarylandReporter.com
Chief Judge Robert Bell's first experience with the court system didn't come during his studies at Harvard Law School nor when he opened his legal practice in 1969. Bell was introduced to the court system the hard way.
In his junior year at Dunbar High School, in 1960 the 17-year-old Bell was arrested for involvement in a sit-in demonstration at a restaurant in downtown Baltimore.
Growing up in East Baltimore with his two brothers, raised by a single mother, Bell didn't know any lawyers or judges. Combined with having a criminal background before he graduated high school, the probability Bell said of becoming the first African-American to sit as chief judge of Maryland's highest court, Maryland Court of Appeals, was little to none.
However, as Bell told the students of Annapolis High School on Friday, it does not matter where you start out in life, all that matters is where you end up.
It only matters where you end up
"One can start from any place there is. One can either stay there or move along the continuum to a place that makes a difference. I happened to have been one who started at the bottom of the hill and worked my way to the top," Bell said. "I'm here to suggest to you, and I think you already know this, you can do whatever it is you want to do if you set your mind to it and if you are willing to pay the price."
Bell participated in the third annual "Back to School with the History Makers" sponsored by The History Makers, a national nonprofit research and educational institution. Bell visited Annapolis High School on Friday. The 69-year-old Bell shared stories of his judicial and legal careers. Carl Snowden, the civil rights chief for the Maryland attorney general's office and former Annapolis City Council member, joined Bell at the event.
"There is nothing unique or special about me," Bell told seniors in a theory of knowledge class. "I am a history maker, because sometimes ordinary people are called to do extraordinary things."
Odds against Bell's success
The odds were stacked against Bell from an early age. Bell's father was absent during his childhood, and his mother was forced to raise three boys on her third-grade education. His father never made it past the sixth grade. Although Bell's mother never finished grammar school, she always stressed the importance of education when it comes to reaching life goals.
"She said that it is important that you get an education because with that education, you can do whatever you want to do," Bell said. "She just knew, that if i got the education and worked hard, I could become whatever I wanted to become."
Inspired by the "Perry Mason" novels written by Erle Stanley Gardner, Bell wanted to become a lawyer.
"I used to read those growing up," Bell said. "I got the sense that a lawyer could do good things for folk and was important to our community. That's what I wanted to do."
At Dunbar, Bell got involved with the student government and became the president of the student council in his junior year.
Joining the civil rights movement
When students from Morgan State College came recruiting high school students to get involved in civil rights demonstrations, Bell hopped on board. On June 17, 1960, four demonstrations were staged throughout the city to protest the segregation of the city's public facilities.
Along with 11 other students from Dunbar, Bell joined the movement by participating in a sit-in demonstration at Hooper's Restaurant located at the corner of Charles Street and Fayette Street. After the students were refused service, they remained at the lunch counter until they were arrested and charged with trespassing.
"I opted to go with them, along with other students from Dunbar, and we were the ones that were arrested," Bell said.
The National Association for the Advancement of Colored People aided the students with a legal team that consisted of Thurgood Marshall and Juanita Jackson Mitchell. After the 12 protesters were convicted in the Circuit Court of Baltimore City, they appealed the convictions and $10 fines to the Maryland Court of the Appeals. The case went all the way to the U.S. Supreme Court. The Supreme Court remanded the case back to the Court of Appeals where the convictions were reversed and the charges were dropped in an order to vacate judgement nearly five years later in 1965.
Road to the top
Bell earned a bachelor's degree in history in 1966 at Morgan State College. Three years later, he graduated from Harvard Law School and then opened up his Baltimore legal practice.
Once he became a lawyer, Bell was recruited to be a judge. About six years after opening his law practice in 1975, Gov. Marvin Mandel appointed Bell to the District Court of Maryland for Baltimore City.
Bell made his way up the judicial ladder being appointed to the Baltimore City Circuit Court and later Maryland Court of Special Appeals. Bell was appointed to the Maryland Court of Appeals in 1991 by Gov. William Donald Schaefer and was named chief judge in 1996 by Gov. Parris Glendening.
"I decided to [become a judge] and 38 years later I am still a judge," Bell said. "I found out that a judge can be extremely important because it is the judge that makes those important decisions that lawyers can't make."
Tough decisions on life and death
When a student asked what his most difficult decision as a judge was, Bell vaguely spoke about cases where he has voted to uphold the death penalty and a case involving who makes the decision when someone in coma should live or die.
"Grappling with those kinds of questions has created a difficulty for me," he said.
Bell is often seen as a leader in the opposition against the death penalty and has never sentenced anyone to death as a trial judge. However, he once voted to uphold a trial judge's death sentencing.
"I have never imposed it, but I have in reviewing a case in which the death penalty has been imposed, I have agreed with the decision of the trial judge," Bell said.
Annapolis High School would not let MarylandReporter.com talk to students about their reaction to Bell's visit.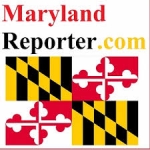 MarylandReporter.com is a daily news website produced by journalists committed to making state government as open, transparent, accountable and responsive as possible – in deed, not just in promise. We believe the people who pay for this government are entitled to have their money spent in an efficient and effective way, and that they are entitled to keep as much of their hard-earned dollars as they possibly can.