Charles County refuses to release video of Judge Nalley's 'shocking' incident
The public does not have a right to view a videotape of the July 23 incident in which a Charles County Sheriff's officer, at the direction of Circuit Court Judge Robert C. Nalley, administered an electroshock to a defendant in court, the county's top jurist has ruled in denying the Baltimore Post-Examiner's request to see the video.
The defendant, Delvon L. King, 25,  of Waldorf, did not physically or verbally threaten Nalley or anyone else in the moments before Nalley told the officer to push a button which administered a shock to King's lower right leg, according to a court transcript. The Baltimore Post-Examiner broke the story Aug. 18.
In a brief Aug. 21 letter to the Baltimore Post-Examiner, Circuit Court Judge Amy J. Bragunier wrote that making the video public would be "contrary to the public interest and further because inspection of the video-only recording compromises the security protocols to protect the courthouse, its staff, and the public." Bragunier is the chief administrative judge for the Circuit Court in Charles County.
The video "exists solely as part of the security protocol for the courthouse," Bragunier wrote. In her letter, Bragunier did not explain how viewing a video would compromise courthouse security.
Bragunier wrote the letter, which is a little more than a page long, in response to a July 31 Maryland Freedom of Information Act request filed by the Baltimore Post-Examiner to obtain a copy of or view the video of the electroshock incident.
The decision could be appealed to the Maryland Court of Special Appeals. The Baltimore Post-Examiner plans to appeal the decision.
The incident occurred in a case Bragunier was directly involved in. King was charged with three firearms offenses for carrying an illegal handgun. The case was assigned to Bragunier. On July 22, Bragunier arranged for Nalley to handle jury selection the following day, because she had a busy schedule, said Angelita Plemmer Williams, a spokeswoman for the Maryland judiciary.
Nalley must go: Public Defender
On Aug. 22, Maryland Public Defender Paul B. DeWolfe said in a press release that Nalley is not fit to serve on the bench.
"What the judge did here was unconscionable," DeWolfe said. "The infliction of physical pain to silence a person is unacceptable anywhere, especially when it is done in the court of law at the direction of the very person whose job is to protect people's rights."
It's not the first time Nalley crossed the line, the Public Defender's office pointed out. Nalley deflated the tire of a courthouse cleaning lady's Toyota in 2009 because she parked in a space where he usually parked. Nalley retired in 2013, but has been allowed to return to preside over some cases.
"No one who treats people like this should be permitted to serve as a judge," DeWolfe said. "It is time for the Judiciary to remove him."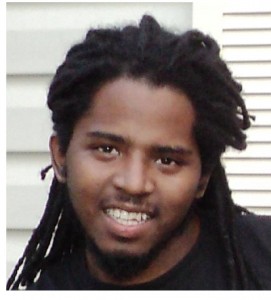 Shocked without warning
Nalley did not warn King in the moments before he ordered the officer to shock King, the transcript shows. The defendant was trying to cite a court case, and Nalley cut him off.
"Stop," Nalley said, according to the transcript.
". . . principles of common right and common reason are …" King said.
"Mr. Sheriff . . . " Nalley said
"…null and void," King continued.
"…do it," Nalley ordered. "Use it."
"(DEFENDANT SCREAMS)."
On Nalley's order, a uniformed Charles County Sheriff's Department officer pressed a button, which released a charge from an electronic device authorities had attached to King's right leg. King crumpled to the ground in agony.
"I got shocked, and I was screaming for help," King said in an interview. ""They had no reason to harm me like that. I really didn't expect for any of that to happen."
"He (Delvan) screamed and he kept screaming," Alexander King said. "When the officer hit the button, it was like an 18-wheeler hit Delvan. He hit the ground that quick. He kept screaming until the pain subsided."
Nalley asked the officer to shock King once or twice before he gave a more emphatic directive, which the officer followed, Alexander and Doris King said.
"It wasn't the officer's idea, from what I saw," Alexander King said. "He didn't do it the first time (Nalley gave the order)."
Restrictions on use of electric shock devices in court
There are constitutional restrictions regarding when authorities can attach electric shock devices to a defendant appearing in court, said David Rocah, senior staff attorney with the American Civil Liberties Union of Maryland.
Rocah said he could not comment specifically on Nalley's decision without reading the entire court file and knowing all the circumstances leading up his order to the deputy.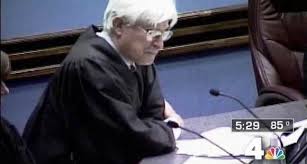 Before authorities place an electrical shock device on a defendant in court, a judge must make a ruling, on the record, explaining why such a step is necessary, Rocah said. The same principle applies to the decisions to make defendants wear handcuffs or leg shackles in court.
"It's clear that the use of such devices can impact the defendant's right to a fair trial in different ways," Rocah said. For example, jurors could form negative opinions of a defendant if they see him shackled or wearing an electric shock device, Rocah said.
Judges also have a high bar when it comes to ordering a court security officer to shock someone, Rocah said. Judges could appropriately order a defendant to be shocked if, for example, he is attacking someone or trying to escape, Rocah said.
"It's use is limited to extreme situations," Rocah said. "It's not proper to use it just because a judge is annoyed with a defendant," Rocah said. "It's not a torture device to make defendants more compliant. It's not a device for summary punishment."
Non-lawyers who represent themselves in court are known as pro se defendants.  Such defendants can be difficult for judges to deal with, but they can take many steps short of  shocking a difficult defendant, Rocah said.
Those steps wold include denying a defendant's objections, issuing verbal warnings, and holding the defendant in contempt of court, Rocah said.
National debate on accountability for use of force
The Charles County incident is emerging as a national debate is occurring regarding the use of force by law enforcement officers and race.
In Ferguson, Missouri, the Aug. 9 killing by a white Ferguson police officer of a black, unarmed teenager, Michael Brown, has prompted more than a week of demonstrations by residents. Some of the demonstrations were punctuated by violent clashes between residents and police. Many of the residents are seeking accountability for the use of force.
On Aug. 15, nearly a week after the fatal shooting, Ferguson police identified the officer who killed Brown. The officer, Darren Wilson, is white.
King is black. Nalley and the officer who administered the electroshock are white.
Case moved forward after King was electroshocked
The electroshocking of King did not interrupt the trial for long. Nalley proceeded with jury selection.
A medical worker examined him at the courthouse, King said. King said he believed he was not in optimal condition to continue defending himself that day. "I thought they'd give me time to recuperate," he said. He was defending himself against three firearms offenses.
King returned to the courtroom, and he and a prosecutor selected a jury.
The trial shifted to Bragunier, and King and a prosecutor delivered opening statements.
The jury convicted King of three gun offenses the following day. Bragunier ordered King jailed pending sentencing, which she scheduled for Sept. 24.
Ruben Castaneda is the author of S Street Rising. He covered courts in Maryland for The Washington Post from 1997 to 2011.