Carter calls for Medicare for All to help minorities hardest hit by COVID-19
@BryanRenbaum
Maryland follows the national trend in which Blacks and other communities of color have been disproportionately affected by the coronavirus pandemic, which has some politicians calling for Medicare for All to be implemented.
Maryland's statewide positivity rate is at 3.21%-record low, according to the latest data from the state's Department Health. However, in Maryland's two largest majority-Black jurisdictions — Baltimore City and Prince George's County — the the positivity rate is slightly higher than the state's average.
Baltimore City's positivity rate is at 3.93% and Prince George's County's positivity rate is at 5.20%. The data is based on a seven-day rolling average. Since the beginning of the pandemic, Baltimore City and Prince George's County have for the most part had positivity rates higher than the state's average.
"In the urban jurisdictions folks are more concentrated and cluttered together versus the rural jurisdictions per se," Sen. Cory McCray (D-Baltimore City) told MarylandReporter.com in a phone interview on Tuesday.
McCray noted that Maryland as whole has a lower positivity rate than that of most states in the country, adding that 23 out of 24 Maryland jurisdictions have a positivity rate lower than the 5% national average.
McCray said he would like to see more testing resources placed in underserved areas of Baltimore.
"I think that there is opportunity-to just look at our hospital partners, our pharmacy partners-such as CVS or Hopkins or Bayview-to try to fill those gaps in these neighborhoods where we see the spike."
Sen. Jill Carter (Baltimore City) attributed the high positivity rates in majority Black communities — both in Maryland and throughout the nation — to racial inequality.
"In the Black community because of injustice, because of environmental injustice…when it comes to environmental justice and those things such as environmental pollution that exacerbate health disparities, and also when it comes to health disparities you're going to continue to find that the gap widens when you have a crisis such as COVID-19."
Carter said the pandemic has raised concerns about the viability of employer-sponsored health insurance.
"One of the biggest things it showed was that having health care, health insurance tied to employment-is a huge problem…"Medicare for All" needs to be explored. We need to find ways to ensure that everyone has health care, not just those that are employed. Because if you lose your job, you lose your health care."
Former Rep. Albert Wynn (D) represented parts of Prince George's County and Anne Arundel County in Congress from 1993-08. Wynn attributed the high positivity rate in the former jurisdiction to its large percentage of essential workers.
"We have a high percentage of people who have to go to work. That is to say people in the grocery industry and people who work in the health care industry at the service level…We have a lot of people who can't stay home and work remotely."
Wynn added: "I think the problem is that we have a lot of people who just work in the service industry that are essential. We have policemen, nurses, people like that-who have to go to work. And as a result, it puts them at risk."
Wynn said economics dictates the fate of many service industry workers and that virus prevention is critical.
"People in certain socioeconomic situations need to go to work…what we can do is make sure they have the proper protective equipment that they need."
Presumptive Democratic presidential nominee Joe Biden has said he is considering expanding Medicare eligibility to allow for benefits to start at age 60 instead of age 65. President Donald Trump has argued that the proposal would lead to increased insurance costs and premiums on the middle class.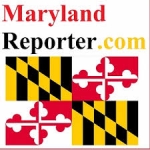 MarylandReporter.com is a daily news website produced by journalists committed to making state government as open, transparent, accountable and responsive as possible – in deed, not just in promise. We believe the people who pay for this government are entitled to have their money spent in an efficient and effective way, and that they are entitled to keep as much of their hard-earned dollars as they possibly can.