Brandon J. McGill Sends Bali Invitation To Baltimore Native
Maryland native, Brandon J. McGill settled in Bali in July 2019 with the vision of enjoying paradise and building businesses to provide value to those around him.
During college McGill became close friends with Baltimore native, Tauvon Pettiford, and the two have remained close over the last decade.
"I haven't really been present in the US since I left for London in 2012 and I've since lived in Australia, Germany and now Bali. However, throughout my travels I was always looking for opportunities to allow Tauvon to experience these life-changing moments as opposed to just telling him about them" McGill said.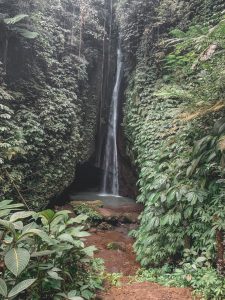 McGill had his aha moment when he landed in Bali and saw that it was filled with so many people on both an entrepreneurial and spiritual journey.
"Bali really is the perfect place to redefine, recreate or simply transform your life, emotionally, mentally, physically and spiritually. These are topics Tauvon & I speak about often, so for us to be able to reconnect after such a long time in Bali would be amazing" McGill added.
Since arriving in Bali, McGill has been scaling his online business, as well as establishing important daily routines.
"The biggest benefit of living in Bali is that it is easy to live a healthy lifestyle. You have fresh fruit, coconuts on the palm trees, beaches nearby as well as the energy of the island putting wind in your sails to progress toward the life you want," McGill said.
The Island of the Gods as Bali is often called, has countless cafes with a ton of variety including vegetarian and vegan options. There are also many fitness gyms and yoga studios to help you keep your body moving and in shape, which adds to the mental clarity needed to reach success.
"Life is made up of so many moments and experiences, but the ones we share with family and friends seem to be the most meaningful to us. I know that everyone longs to travel or live in Bali, but few ever get to the chance based on whatever holds them back from going after it. So, for Tauvon to have that breakthrough moment earlier this year and accept the invite I sent him to join me in Bali is extremely exciting because I know what will unfold in terms of the bond and what we are able to create together."
This will be the first time since McGill left in 2012 to pursue his master's and pro career in London, that he will be joined abroad by any of his family or friends.
"I have been waiting for this moment since 2012, because I have been telling my family and friends about London, Muenster, Perth and all the other places I traveled, but it's the first time someone will get to see for themselves.  It's going to be a life-changing experience for Tauvon and I think it will inspire a lot of people to see someone from Baltimore take their first-ever flight outside of the US to Bali", McGull said.
McGill will document their journey via his 10 Founders Club Studio as an original series to sniper others.