Brady Street and the virtual Democratic Convention
While watching the HBO show "Last Week Tonight With John Oliver" old memories of my high school days in Milwaukee, Wisconsin came to mind. Oliver made a joke reference about a part-time college student who designed a computer program that under-represented African Americans in jury pools. The guy's job previous to programming jury selection apps was at a head shop.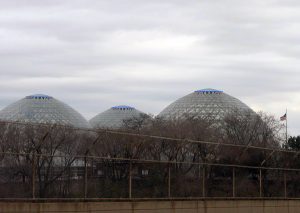 Okay, so the old memory it brought up was the wonderment of walking into head shops on Brady Street, which was the "hippie" part of town when I was in junior and senior high school and remains the center for people that live "alternative" lifestyles, although, judging from the photos of friends, it's been upgraded, or — correct me if I'm wrong Milwaukeeans — slightly gentrified.
No matter, in the 1970s it was thrilling to walk into a Brady Street head shop and look at all the cool pot-smoking paraphernalia, the black light posters and the black lights to make them do their trippy thing. Head shops, back in those days, were definitely catering to the alternative lifestyle of the time: hippies. Pot-smoking, LSD-ingesting long-haired commie-loving pinko fucking hippies. I learned a lot of nice words from watching "All In The Family." Could we ever see a TV show like that again? Anyway, "fucking" I picked up from the street, but a lot of my favorite hippie descriptors came from that show.
So during my high school days I walked out of those head shops with black lights, black light posters and a variety of rolling papers because coming home with a bong — my parents' home — was not a good idea. Big Bambu and Sig-Zags mostly, as far as rolling papers go. Getting a tattoo of that Zig-Zag logo was cool and identified the tattooed as a head, a pot smoker.
Does anyone remember G. Graphics Bongs? It was a Wisconsin company and like a lot of people I bought a few of them. But really, did we need to inhale three feet of bong smoke to catch a buzz?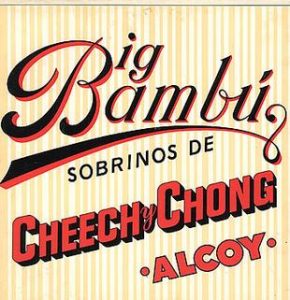 We bought Big Bambus because of the Cheech and Chong album of the same name. Here's their website. It came with a giant Big Bambu rolling paper inside so we had to buy at least two of the albums so you could preserve one with the rolling paper. Because, you see, we had to roll a big fat joint, a blunt in more modern terms, with that giant rolling paper. Since everybody I knew was buying at least two copies of that album, we smoked a lot of big fucking joints when that album came out. Then we came to and realized we were spending a lot of money to fill one joint and a lot of that expensive smoke was, well, pardon the pun, going up in smoke.
This has gone a little off the Brady Street memories, but it's all connected. Brady Street has a festival every year — except this year, COVID-19 — and back in the day the Brady Street Festival was a celebration of everything hippie. Fifty years later the Brady Street Festival is a yearly introduction to summer. The street is blocked off to traffic and vendors of all types line the street selling their wares It appears everybody still have a great time, I wouldn't know since I haven't been to Brady Street Days in 30 years.
The bars on Brady Street were off the hook anyway, but during the Brady Street Festival they were especially packed. People went to Brady Street to party and have too good of a time. The people that lived/live in the community are down with that sort of action. Well, I assume they still are. It's Brady Street after all.
During the late 1970s and 1980s there were a few punk bars in Milwaukee that offered live music. They were between downtown Milwaukee and North Avenue. I don't remember them all, but Zak's, Kenny Baldwin's Starship and then the Unicorn and Odd Rock plus a few others I just can't remember. At any rate, living in the Brady Street neighborhood made it easy to get to them all.
Just an odd observation: The mark of a good punk bar was having totally unsanitary rest rooms.
The point is Brady Street and its culture evolved with the society of young people that came to revel in the counter culture attitude of the place. If the bar you wanted to get wasted in wasn't on Brady Street it was within walking distance, even in winter. Goddam, the fucking winters.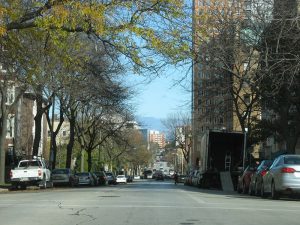 What's bringing on this trudge down a side trip through Memory Lane via Brady Street is that the Democratic National Convention starts today and if it hadn't been for COVID-19 I would have been in MKE with thousands of other visitors. For me it would have been about more than covering the convention. I wanted to see old friends, revisit old haunts — see if I really was banned for life from some of them. C'mon man! All that happened over 35 years ago!
But none of that is happening. COVID-19, the coronavirus, has made this a virtual convention, with few, if any, people actually convening in the Cream City.
When it was first announced Milwaukee would be the site of the convention I wrote about it and highlighted the fact the Milwaukee is still one of the most segregated cities in America. Segregation and race had to be addressed in a meaningful way at this convention and now, because of the social unrest due to the murders of African Americans, most of them unarmed, racial injustice, plus police and criminal justice reform are definitely on the agenda.
A note: While most of those murdered were unarmed, Philando Castile was licensed to carry. But he was nowhere near pulling out his weapon when the police officer murdered him.
Unfortunately we won't be there for all the speeches, the adoption of the most progressive presidential platform in history — and yet it still isn't progressive enough — and the nominations of Joe Biden for president and Kamala Harris for vice president. It will all be virtual.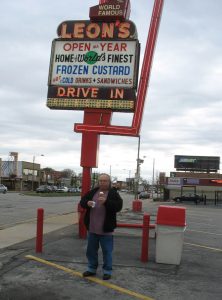 Thanks to the lack of action, the policies that in fact worked against addressing the coronavirus — along with Trump's attacks on the Post Office — this pandemic has killed over 170,000 people and infections are well over five million — 1,150 coronavirus deaths on Sunday alone.
The last time I wrote about the coronavirus, July 19, there were less than 150,000 coronavirus deaths. So, in roughly a month's time we have seen over 20,000 people die and over a million more infections. As Senator Mitt Romney of Utah recently pointed out, we are about 5% of the world's population but account for 25% of the COVID-19 deaths and infections and all the blame for this carnage lays at the feet of Donald Trump and his administration. Romney is the only Republican that voted to remove Trump from office during the impeachment trial.
As of this writing: 5.42 million confirmed coronavirus infections. Experts believe the actually rate is as much as 10 times higher, but due to inadequate testing the count as been botched from the very beginning.
As for the death toll: 171,190 and counting.
Now go enjoy the convention and be sure to vote.
One last thought: For a while I was thinking about a couple thousand Democratic Party conventioneers ascending on Brady Street for the late night partying and somewhat immoral activities that generally take place in and around Brady Street. You know, the activities that have made Brady Street a favorite place to be in Milwaukee for over 50 years. The area has a lot of bars but the one I remember (mainly because I wasn't banned) is the Up & Under. I hope it and all the businesses on Brady survive this pandemic.
Top photo is a YouTube screenshot

Tim Forkes started as a writer on a small alternative college newspaper in Milwaukee called the Crazy Shepherd. Writing about entertainment issues, he had the opportunity to speak with many people in show business, from the very famous to the people struggling to find an audience. In 1992 Tim moved to San Diego, CA and pursued other interests, but remained a freelance writer. Upon arrival in Southern California he was struck by how the business of government and business was so intertwined, far more so than he had witnessed in Wisconsin. His interest in entertainment began to wane and the business of politics took its place. He had always been interested in politics, his mother had been a Democratic Party official in Milwaukee, WI, so he sat down to dinner with many of Wisconsin's greatest political names of the 20th Century: William Proxmire and Clem Zablocki chief among them. As a Marine Corps veteran, Tim has a great interest in veteran affairs, primarily as they relate to the men and women serving and their families. As far as Tim is concerned, the military-industrial complex has enough support. How the men and women who serve are treated is reprehensible, while in the military and especially once they become veterans. Tim would like to help change that reality.