BPE's June Cocktail Roundup
The first official day of summer is still a couple of weeks away, but don't let that stop you from enjoying longer days, rising temperatures, and much-needed sunshine in Baltimore and the District. Whether you're spending the weekend in Ocean City, sitting by the pool, catching up with friends on an apartment balcony, or holding down the grill at your Father's Day BBQ, here's your friendly reminder that you don't have to reach for another can of hard seltzer or open another box of white wine. Put down that tired island-style lager and impress your guests with something different. Here's what we've been enjoying at the Baltimore Post-Examiner.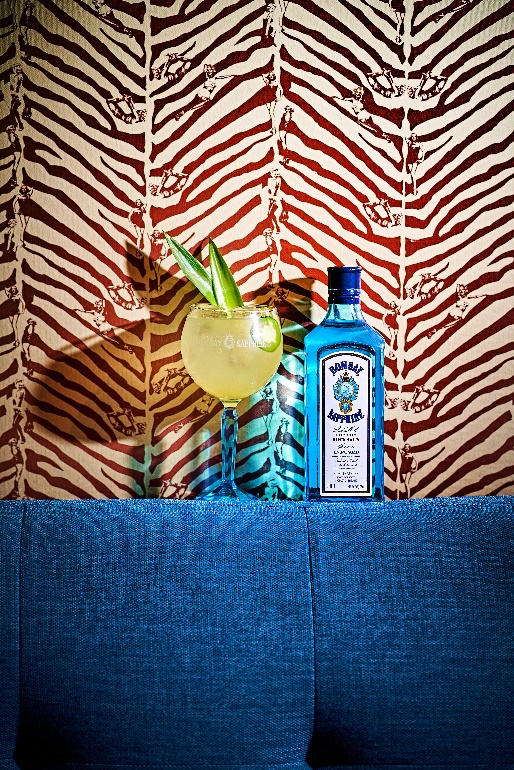 For the artist at heart
The multimedia works of legendary neo-expressionist and cultural icon, Jean-Michel Basquiat, have never been more relevant. The late artist's family is curating an exclusive exhibit at the Starrett-Lehigh Building this summer featuring hundreds of his never-before-seen works. If you can't swing a weekend trip to NYC, toast to Basquiat's spirit instead and enjoy the official cocktail of the Jean-Michel Basquiat: King Pleasure Exhibition. The "King Meets Queen" uses Bombay Sapphire and tonic as a base and features pineapple puree, lemon juice, honey, and a jalapeño garnish for a refreshing drink with a subtle kick.
King Meets Queen Cocktail Recipe
1.5 oz Bombay Sapphire gin
0.5 oz Real Pineapple Puree
0.5 oz Lemon juice
0.5 oz Honey syrup 1:1
5 oz Fever Tree Indian Tonic
Method: Build ingredients in balloon glass with fresh cold draft ice. Garnish with two pineapple top leaves and a few slices of jalapeno in the drink.
For those who spice things up
It's June, but there's always room for more heat when it tastes like this. This "Spicy Mango Daiquiri" features the unexpectedly dry flavors of super-premium aged rum, Santa Teresa 1796, as a base. You might not know that this selection from the oldest Venezuelan rum brand is one of the first on the market to use the Solera Method, an artisanal processing technique featuring a blend of light, heavy, and pot still rums aged 4 to 35 years. Mix in mango syrup and hellfire bitters to taste, and serve this cocktail when the occasion calls for a kick. Serve with fajitas from the grill or chips and guacamole and watch the mercury rise. Hint: try enjoying any leftover Santa Teresa 1796 neat. Whiskey drinkers will enjoy notes of oak, vanilla, and spice.
Spicy Mango Daiquiri Cocktail Recipe
1.5 oz Santa Teresa 1796
3/4 oz Lime juice
1/2 oz of Mango Syrup
1-2 dashes of hellfire bitters
Method: Prep Coupe glass with Tajin salt on rim. Add all ingredients into shaker tin, add ice, shake and strain into glass.
For the coffee connoisseur
We at BPE cannot make it through the day without a strong cup of coffee, but we encourage you to think beyond the ever-trendy espresso martini. The "Rouge Coffee Tonic" is a cocktail built for Saturday afternoons—or any time of day, really—and much more fun than cold brew. It begins unexpectedly with a base of Noilly Prat Rouge to prove that vermouth does in fact belong in your coffee. The invigorating drink is rounded out by coffee liqueur and chilled premium tonic water.
Rouge Coffee Tonic Recipe
1 ¾ oz Noilly Prat Rouge
1 oz Coffee Liqueur
Chilled premium tonic water
Orange slice
Method: Build drink over cubed ice in a highball glass. Stir and garnish with a fresh orange slice or wedge.
For the discerning whiskey drinker
Yes, summer evenings pair perfectly with something a little bolder. Here are a couple of newcomers that might just change your mind about your personal go-to whiskeys. Hint: these will make gifts that you know will get used.
WhistlePig FarmsStock Beyond Bonded Rye
You already know WhistlePig, but you might not know that every Spring, the New England-based distillery releases a limited number of FarmStock Beyond Bonded barrels to celebrate the milestone of 100% WhistlePig Farm grain-to-glass whiskey. This year's FarmStock Beyond Bonded Ryle is made from 100% Remington Rye harvested straight from WhistlePig's farm in Shoreham, Vermont. The grain is distilled and proofed with WhistlePig's well water and aged in Vermont Estate Oak Casks from the surrounding woods.
Per the Bottled in Bond Act of 1897, bonded whiskey must be the product of one distilling season from one distillery, aged in a federally bonded warehouse for at least four years, and bottled at 100 proof. WhistlePig takes things even further with this single barrel rye that has 30 unique points of traceability. Collectors can use QR codes found on the bottle to track these 30 points specific to the barrel from which their bottle was filled. The attention to detail shows, and we enjoyed this rye neat to appreciate its savory and spicy profile with elements of oak, clove, cinnamon, leather, tobacco, and oregano. The eye-opening nose gives way to a smooth and complex finish.
Dewar's 19 Year Old "The Champions Edition"
Are you passionate about golf, or sharing Father's Day with someone who is? Check out Dewar's recently released 2022 commemorative US Open bottle of 19-year-old Scotch whisky. Crafted by award-winning Master Blender Stephanie Macleod, this year's US Open bottle is double aged with an extra-matured finish exclusively in new American Oak casks and ex-Rye Whiskey casks. Complex and nuanced like the game of golf itself, this Scotch whisky brings together notes of honey, butterscotch, and cinnamon, balanced pleasantly by a familiar and rich smokiness that doesn't overpower a fruit-forward finish.

Alex May has been attending concerts in the DMV for his entire life. He was born and raised in Maryland, attended college and graduate school in Virginia, and lives in DC with his girlfriend and dog. He believes all music sounds best live, and he never misses a Sunday show.