Bills creating 13 new judgeships passes both houses
Gavel by FaderUri Photo by FaderUri with Flickr Creative Commons License
Both houses of the Maryland legislature have now unanimously approved their own versions of bills to create 13 new judgeships.
But the 11 new Circuit Court judges Gov. Larry Hogan will get to appoint will have to run in contested elections to keep their jobs. A Senate committee has already rejected a proposal that that their terms be shortened from 15 years to 10, and they be subject to reappointment by another governor, the same as District Court judges.
The 13 new judgeships are part of the judiciary's long-term plan to add 19 Circuit Court judges and 12 in the District Court to handle increasing caseloads. The legislature did not go along with attempts to add new judges in the past two sessions.
The bills, SB117 and HB74, create one additional judgeship each in Anne Arundel, Charles, Frederick, Harford, and Prince George's counties. They add two judgeships each in Baltimore City and Baltimore and Montgomery counties. One new district court judge is added in both Montgomery and Prince George's counties.
The new judges and their staff are estimated to cost $4.1 million.
One of the bills must now pass the other chamber before the legislation goes to the governor, who provided for the new judges in the budget he submitted. The governor must submit the judiciary's budget as requested and only the legislature may cut it.
Proposed retention elections for judges or no elections at all
There have been several attempts over the years to remove Circuit Court judges from contested election in which other lawyers may challenge them for their seats. Instead, under four bills pending in the House Judiciary Committee, the new judges would run in "retention elections," in which voters get to say yes or no on their continuance in office. Two of the House bills reduce their terms from 15 years to 10.
On March 3, the Senate Judicial Proceedings Committee rejected Sen. Delores Kelley's legislation, SB179, co-sponsored by a bipartisan group of 28 senators, to change the Maryland constitution and completely eliminate elections for Circuit Court judges, while shortening their terms from 15 years to 10.
No action has been taken on bills to increase the retirement age of judges to 73 years from the current 70 years.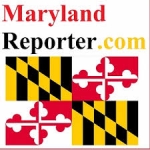 MarylandReporter.com is a daily news website produced by journalists committed to making state government as open, transparent, accountable and responsive as possible – in deed, not just in promise. We believe the people who pay for this government are entitled to have their money spent in an efficient and effective way, and that they are entitled to keep as much of their hard-earned dollars as they possibly can.