Biden rips into MAGA Republicans, rallies Maryland's Democrats at Rockville event
President Joe Biden Thursday evening urged Maryland's Democrats to get out and vote ahead of November's midterm elections, saying hot button issues like abortion rights, marriage equality and even the right to use contraception are all on the ballot.
"We are at a serious moment in our nation's history," Biden said at a rally that was held in a packed gymnasium at Richard Montgomery High School in Rockville, which is located about 20 miles north of the nation's capital.
"MAGA Republicans…they refuse to accept the will of the people. They embrace political violence. They do not believe in democracy. That is why in this moment those of you who love this country-Democrats, independents, mainstream Republicans-we must be stronger," Biden added.
Biden emphasized his contention that Democrats are the party of the working class and that Republicans cannot be trusted to protect vital social safety net programs such as Social Security and Medicare.
The president noted that despite high inflation gasoline prices are slowly coming down and stressed that the Inflation Reduction Act, was recently passed by Congress and signed into law, will help struggling families.
Biden called on Democrats to hit the campaign trail with enthusiasm.
"We must take our case to the American people and be crystal clear about it. There is no question that it has been a hard two years…But we have come a long way."
The 30-minute speech went smooth for the most part. There was a a brief moment when police and uniformed Secret Service personnel acted quickly to remove a heckler who shouted at Biden: "You stole the election!"
Across the street from the school a small anti-Biden protest could be seen prior to the event.
More than 1,000 people were in attendance. Among them were Maryland Democratic Party Chair Yvette Lewis, Democratic gubernatorial nominee Wes Moore and several other candidates for state office. Sen. Ben Cardin and Reps. Jamie Raskin and Steny Hoyer also spoke.  Sen. Chris Van Hollen and Rep. David Trone delivered virtual remarks that were displayed on a giant screen.
Lewis said the midterms are both a "fight for the soul of the nation" and the "soul of Maryland." Lewis accused Republicans of being "radical alt-right extremists" who sow "ignorance and divisiveness."
Raskin, a former constitutional law professor who is widely known for his work on the January 6th Committee, fired up the crowd noting that Biden defeated former president Donald Trump by more than 7 million votes. Raskin drew applause from the crowd when he quoted Thomas Paine and called Abraham Lincoln the "last great Republican president."
Raskin credited Democrats for the rise of the American labor, civil rights, and women's rights movements. Raskin subtly blasted Republicans, by saying Democrats are the party of "science and facts."
Moore insisted that Republican gubernatorial nominee Dan Cox, who is known for touting conspiracy theories, is too extreme to be let anywhere near the governor's mansion. And Moore delighted in outgoing GOP Gov. Larry Hogan's recent contention of same.
Moore said that although Maryland is one of the wealthiest states in the nation, economic prosperity has not touched all of the corners of the state.
"When you look at this state, we have some of the most prosperous communities in America .. but also some of its most impoverished …the most innovative tech companies on earth — biotech, agro-tech, cyber-tech, Maryland is poised to become the capital of quantum – and students who still don't have access to wifi."
"We're the home of Frederick Douglass, Thurgood Marshall, a mentor of mine – Elijah Cummings … but we also incarcerate more young Black men in this state than anywhere else in the country. Number two is Mississippi. That all needs to change. We can be better, and we must," Moore added.
The event was sponsored by the Democratic National Committee (DNC). The crowd was racially diverse and was comprised of people of every age group.
The event comes about 70 days before voters head to the polls and just one day after Biden announced the cancellation of up to $10,000 in student debt for individuals who make less than $125,000 a year. The move garnered praise from progressive Democrats and intense criticism from Republicans. Biden had promised to take action on student debt during the 2020 campaign.
The enthusiastic crowd in the reliably Democratic bastion stands in stark contrast with that of the national mood. A Reuters/Ipsos poll released earlier this week showed Biden's approval rating at 41%, which is nevertheless his highest in two months. Also a  CNN poll released last month showed that three-quarters of Democratic voters want their party to nominate a different candidate for president in 2024. It is unclear whom the Democrats would nominate in the event Biden chooses not to run again.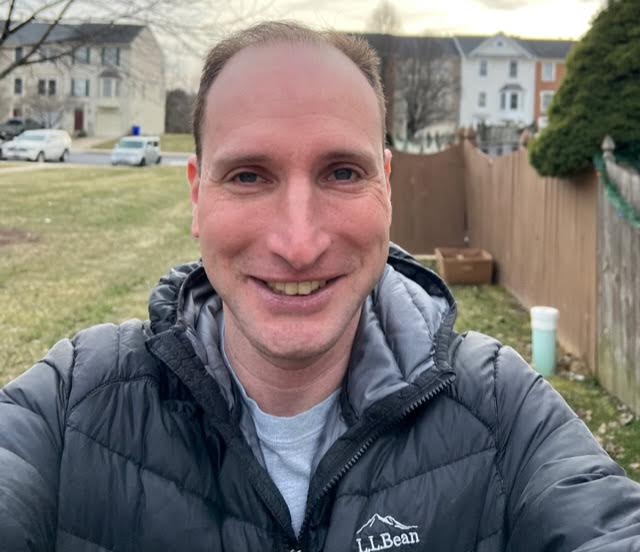 Bryan is an award-winning political journalist who has extensive experience covering Congress and Maryland state government.
His work includes coverage of the election of Donald Trump, the confirmation hearings of Supreme Court Justice Brett Kavanaugh and attorneys general William Barr and Jeff Sessions-as well as that of the Maryland General Assembly, Gov. Larry Hogan, and the COVID-19 pandemic.
Bryan has broken stories involving athletic and sexual assault scandals with the Baltimore Post-Examiner.
His original UMBC investigation gained international attention, was featured in People Magazine and he was interviewed by ABC's "Good Morning America" and local radio stations. Bryan broke subsequent stories documenting UMBC's omission of a sexual assault on their daily crime log and a federal investigation related to the university's handling of an alleged sexual assault.