The Fourth of July is a holiday full of fun, family and fireworks. Fireworks and grilling are some of the best parts of this holiday, but they can have devastating results if not handled correctly.
Each year thousands of people set off their own fireworks. Even the most harmless-seeming, like sparklers, can have some of the most devastating results. 28% of firework-related emergency room visits were from sparklers from June 20-July 20, 2014. Following these fire safety tips can help ensure a happy, safe, and fun fireworks display.
The best way to prevent accidents is to not use home fireworks at all, rather go to a public display where the fireworks are handled by professionals.

Ground-based home fireworks are illegal in Maryland. If you are unsure of what is legal, look for the gold labeled fireworks.

Never light fireworks in the woods, indoors, or near dry grass/shrubs.

Never let young children handle fireworks.

Always remember to have a bucket of water or fire extinguisher nearby. This should be a water or dry chemical extinguisher.

Always remember to call 911 in the event of a fire or emergency.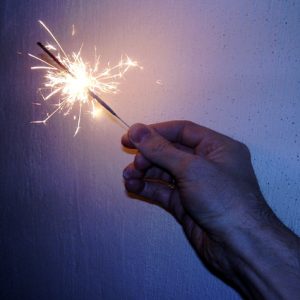 Fireworks are dangerous, but they aren't the only risks. Many people attend a picnic, barbecue or cookout of some kind. Thousands of these people will visit the emergency room due to unsafe grilling. Practicing fire safety around the grill can help ensure you and your loved ones stay safe!
Always be sure a responsible adult is operating the grill.

Always have a water or dry chemical extinguisher nearby. A class K extinguisher should be used if the fire is a grease fire.

Charcoal and propane grills should be used outdoors away from buildings, canopies, and overhanging branches.

Keep children and pets at least three feet away from the grilling area.

If you are using a gas grill, be sure the lid is open when lighting it.

Always remember to call 911 in the event of a fire or emergency.
Following these fire safety tips can help ensure a safe, happy and fun Fourth of July. For more information, contact the Maryland State Fire Marshall's office or go to www.mdlifesafety.org
(Lede photo: Fireworks display at the end of Bray Summerfest 2014 credit Declan Hackett Wikimedia Commons)