Author and Executive Coach, Dr. Taryn Stejskal on How a Decade's Worth Of Experience Went into Her Upcoming Book 'Flourish or Fold'
A highly-renowned speaker and thought leader with international appeal, Dr. Taryn Marie Stejskal is an industry success with her blog. She is the author of the book Flourish or Fold: The Five Practices of Particularly Resilient People, which is coming out in 2020. The book is a result of intensive research and study undertaken by Dr. Stejskal, who has, for years, been a coaching guru to senior executives and prominent company founders all over the country.
Before starting her own company, 'Resilience Leadership,' Stejskal's profile included a notable stint as the former Head of Executive Leadership Development at Nike, as well as in Leadership Development at Cigna. Her skill and research methodology, which she has been practicing in her professional career, forms the basis of her book, has been the subject of many articles in leading magazines, and discussed by panels on TV shows. She started 'Resilience Leadership' intending to provide people with the tools and experience they need to find their own strengths and core skills.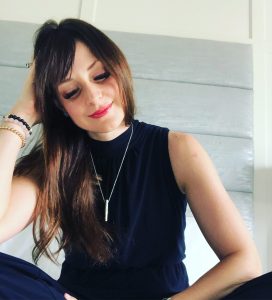 Talking about her book, Dr. Stejskal promotes the idea of resilience as something that we inevitably develop whenever we face challenges and changes in our lives. To tackle these issues or any other complexities that we face, she outlines five key components that can be used to guide one's life. After a decade's worth of research analysis of thousands of separate pieces of data, the behavioral study resulted in Dr. Stejskal being able to single out these five practices that can help an individual lead a more resilient life.
Flourish or Fold: The Five Practices of Particularly Resilient People offers simple, pointed advice and solutions that can help one live to their fullest potential. For Stejskal, adversity in life isn't about facing it head-on, but how it is faced.
Stejskal puts forth the five practices of resilient people as Vulnerability, Productive Perseverance, Connection, Grati-osity, and Possibility. As the reader will eventually find out when they read her book, these five practices that she suggests have been employed by notable people as well as been used by her in her own life. Whether it is by being vulnerable and accepting your shame, or persevering through tough times, these methods and the practice of putting them to action form the main focus of Dr. Stejskal's upcoming book.