Hi Speed Roller is a cut  from the new album Alan Vega After Dark. (Image by PublicDomainPictures from Pixabay)
'ALAN VEGA AFTER DARK'
A LATE NIGHT ROCK 'N' ROLL SESSION WITH BEN VAUGHN, BARB DWYER & PALMYRA DELRAN
PREVIOUSLY UNRELEASED ALBUM OUT NOW
ON CD, VINYL & ALL DSPS THROUGH IN THE RED RECORDS
2021 is shaping up to be the year of Alan Vega. Every year should be but, this year is definitely it.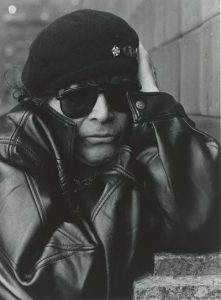 The announcement of the opening of the Alan Vega archives, which will be unleashing an untold amount of unreleased material dating back to 1971 via Sacred Bones, the release of Mutator (a lost album from the mid 90's) which has gained rave reviews, a massive feature in the New York Times.
Alan has been celebrated everywhere of late.
In The Red is over the moon to participate in this celebration with the release of Alan Vega After Dark – an album that captures a late night rock n' roll session with Alan backed by Ben Vaughn, Barb Dwyer and Palmyra Delran (all members of the incredible Pink Slip Daddy as well as countless other cool projects).
This album serves as a reminder that Alan Vega was an incredible rock n' roll/blues/rockabilly vocalist. He was one of the best.
Hi Speed Roller
From the new album: Alan Vega After Dark
Available now at: www.intheredrecords.com
Directed by Ben Vaughn
In The Red Records 2021
TRACKLISTING:
OUT OF TOWN
RIVER OF NO SHAME
WINGS OF GLORY
THE RECORD SPEED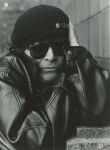 Vega's name is synonymous with unfettered creativity, from the late 1950s, through his years playing in Suicide, and all the way up until his death in 2016, Vega was constantly creating. This process naturally led to a wealth of material that didn't see the light of day immediately when it was recorded, which came to be known as the Vega Vault.