Actress who accused Sylvester Stallone of rape claims to be a Weinstein victim
LAS VEGAS — A former burlesque dancer and movie star who claims Sylvester Stallone raped her in 1990 also alleged that Hollywood producer Harvey Weinstein sexually assaulted her in 1994.
Weinstein's attorney could not be reached for comment. Weinstein has pleaded not guilty in other sexually related charges he is facing.
Stallone's attorney Martin Singer denied the allegation against his 71-year-old client to the Baltimore Post-Examiner and to CNN. He was furious that law enforcement officials confirmed the investigation.
CNN reported that the case is being reviewed by a "Los Angeles County task force that investigates possible sex crimes in the entertainment industry."
"My client categorically denies the allegations," Stallone's attorney, Martin Singer, told CNN. "It's outrageous that the DA's office and PD would announce this information because it makes the public think that there's something there."
He told CNN that the woman who made the complaint had a consensual relationship with his client in the 1980s. "It's not appropriate to try to ruin someone by doing this," he said.
California ended the statute of limitations on certain sex crimes, including rape, forcible sodomy and molestation of a child in 2016.  Today the law applies to crimes committed after January 1, 2017.
The woman's police complaint initially had been reported by multiple news organizations in December of 2017, such as the BBC and TMZ, but she granted her first interview to the Baltimore Post-Examiner and asked to be identified. Her name is Millicent Sheridan.
Who is the alleged victim?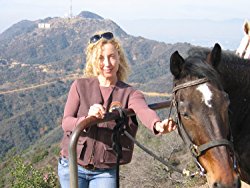 She was a burlesque dancer prior to becoming an actress and active member of the Screen Actors Guild.  She has appeared in several movies and television shows over the years alongside Oscar winners Bobby DeNiro, Jack Nicholson, Marty Scorsese, and Sean Penn.
She has authored several books including "My Secret Code," and "10,000 Miles."  She's an avid equestrian and from 2002 to 2010 she served as the CEO and Co-Founder of The Hollywood Dolls Horse Club, Inc. a nonprofit Horse Rescue in Los Angeles, California. The nonprofit provided donated Equine-Therapy to the rescued foster children of L.A. County.
She said she has never been arrested or convicted of any crime.
"I didn't deserve this," Sheridan said as to why she agreed to have her name published. "You don't falsely accuse somebody of a crime."
Sheridan was interviewed by the Baltimore Post-Examiner for more than three hours over the course of two days.
Sheridan said that she was on vacation last year in the Philippines when multiple women went public with allegations of sexual harassment against Harvey Weinstein and that she contacted the New York Police Department when she returned to the United States. Speaking with Manhattan Assistant District Attorney Maxine Rosenthal, Sheridan alleged that Weinstein grabbed her breasts during rehearsals for 1994's "The Crossing Guard."
She told the Baltimore Post-Examiner that she was also sexually assaulted by Stallone twice. The first time, she said, occurred during the filming of Rambo III when Stallone flew her to Israel for her 20th birthday. There, she claimed, Stallone became angry and raped her. Stallone's attorney has denied these allegations, calling them defamatory and untrue.
The second incident occurred in 1990, Sheridan said, when the National Enquirer offered her money for information about Stallone. Sheridan said that she turned down the offer, but that when she called Stallone to let him know, he told her not to speak on the telephone and insisted on meeting at his production office in Santa Monica. There, Sheridan said, Stallone pinned her arms back and raped her a second time. Stallone's attorney denied this allegation as well.
When asked when the incident happened, she said she could not remember, however, she said she had signed some documents that Singer had prepared relating to a lawsuit, Stallone v. American Media, which had a Florida address listed for American Media.  She claimed the incident took place a day after she signed those documents.
Sheridan told the BPE that on November 17 of this year she filed a criminal complaint against Sylvester Stallone for the sexual assault that had occurred in 1990 with the Santa Monica Police Department.  Santa Monica Police Officer E. Uyewo, #2872 handled the initial report according to Sheridan.
Sheridan said that on November 17 of last year she filed a criminal complaint with the Santa Monica Police Department against Stallone for the 1990 assault. She said that even after so much time had passed, she "wanted to get the story out" and that an attorney advised her to contact the media after filing a police report.
Sheridan provided the Baltimore Post-Examiner with a copy of an email she had received on December 13 from Detective Monique Carrillo of the Criminal Investigations Division of the Santa Monica Police Department advising Sheridan that she is the detective assigned to her case, #170145533.
When asked by the BPE why she filed the police report after all these years she said that she "wanted to get the story out" and that she was advised by an attorney, who was handling a personal injury case for her, that she should first file a police report then talk to the media.
Sheridan said she had a two-hour interview at the Santa Monica Police Department with  Carrillo,  which was audio recorded on December 14, 2017.
A retired Southern California law enforcement official who asked to remain anonymous said that during his career Sheridan provided him with information on several occasions He said, "sometimes her information was good, some true and some information provided by Sheridan couldn't be verified."
Stallone defended by attorney
Singer defended his client in phone interviews and emails, insisting that Stallone "denies" the rape allegation and that it never happened. Singer then called the Baltimore Post-Examiner a "rag" that pays sources for stories. (The Baltimore Post-Examiner does not pay sources for stories.)
Singer has told multiple media outlets including the Baltimore Post-Examiner that Stallone wants the woman charged with lying to the police.
In a lengthy letter to the Baltimore Post-Examiner, Singer challenged Sheridan's account on multiple grounds and threatened to sue the Post-Examiner for potential damages exceeding $100 million if this publication did not provide Stallone's side.
Singer insisted that "the fact that she filed a police report almost 30 years after she claims she was raped by my client lends zero credibility to her false and defamatory claim."
He added that she only contacted the police because "she was told that there might be a story that she filed a police report."
Singer also called it "completely illogical that Ms. Sheridan would agree to meet with my client at his office in 1990."
He sent this statement in an email to the Baltimore Post-Examiner.
"Ms. Sheridan previously informed a reporter for another online publication that she was romantically involved with my client while she was in the process of leaving her husband, John Patrick Sheridan, an ex-con, former drug dealer, police informant and confessed contract killer who murdered a man in cold blood in 1989 in exchange for $25,000," Singer said.  "Ms. Sheridan told that reporter that she traveled with my client to Israel in 1987, and during that trip, my client received a telephone call from the police informing him that someone had thrown a Molotov Cocktail at his home and, believing that Ms. Sheridan's husband was responsible, my client supposedly became enraged, sexually assaulted Ms. Sheridan and threatened to kill her husband. Ms. Sheridan further claimed to the other reporter that, notwithstanding the fact that my client had supposedly raped her in 1987, Ms. Sheridan wanted to help my client, so she went to see him at his office in Santa Monica in 1990 after she found out that her ex-husband had spoken to the National Enquirer about my client, and that, during that meeting my client allegedly assaulted her again. It is completely illogical that Ms. Sheridan would agree to meet with my client at his office in 1990 to discuss statements her husband, who admittedly murdered a man one year earlier, made about my client to a tabloid if, the last time she saw my client three years earlier, he had raped her.  Nor does it make any sense that my client would assault Ms. Sheridan over something her estranged husband may have done. "
Singer's correspondence also attacks Sheridan's personal credibility. In an email, Singer said, "Ms. Sheridan is a former stripper who is totally unreliable as a source."
Singer also noted that "in 2014, Ms. Sheridan made a police report after she received a vague anonymous threat warning her not to talk to a television program about a crime story it was producing concerning her ex-husband. Significantly, before making the police report, Ms. Sheridan took a polygraph test because she did not think the police would believe her.  The fact that Ms. Sheridan thought she needed to pass a polygraph exam in order to be believed by the police further demonstrates that Ms. Sheridan is inherently unreliable as a source."

Doug authored over 135 articles on the October 1, 2017 Las Vegas Massacre, more than any other single journalist in the country. He investigates stories on corruption, law enforcement and crime. Doug is a US Army Military Police Veteran, former police officer, deputy sheriff and criminal investigator. Doug spent 20 years in the hotel/casino industry as an investigator and then as Director of Security and Surveillance. He also spent a short time with the US Dept. of Homeland Security, Transportation Security Administration. In 1986 Doug was awarded Criminal Investigator of the Year by the Loudoun County Sheriff's Office in Virginia for his undercover work in narcotics enforcement. In 1992 and 1993 Doug testified in court that a sheriff's office official and the county prosecutor withheld exculpatory evidence during the 1988 trial of a man accused of the attempted murder of his wife. Doug's testimony led to a judge's decision to order the release of the man from prison in 1992 and awarded him a new trial, in which he was later acquitted. As a result of Doug breaking the police "blue wall of silence," he was fired by the county sheriff. His story was featured on Inside Edition, Current Affair and CBS News' "Street Stories with Ed Bradley". In 1992 after losing his job, at the request of the Federal Bureau of Investigation, Doug infiltrated a group of men who were plotting the kidnapping of a Dupont fortune heir and his wife. Doug has been a guest on national television and radio programs speaking on the stories he now writes as an investigative journalist.