Double Standard: Is McCabe above the law?
WASHINGTON — Trump campaign aides George Papadopoulos, Richard Gates and Michael Flynn have been indicted in the past year on charges of lying to the FBI but former FBI Deputy Director Andrew McCabe has not been charged.
However, that could change come Thursday when the Justice Department Inspector General is expected to release a report that could put more pressure on Attorney General Jeff Sessions to file charges against McCabe. The IG already has recommended criminal charges against McCabe and may do so again with its second report.
If so, McCabe would follow James Wolfe, the former Senate Intelligence Committee's security director, who was indicted last week for allegedly lying to the FBI about his communication with reporters who wrote stories that contained classified information. Wolfe pleaded not guilty to the charges Wednesday.
But should Sessions pull the trigger as he did with Wolfe and Special Counsel Robert S. Mueller III did with others?
"If the basis is lying to federal investigators is a crime, certainly an indictment is going to have to be considered," said Tom Fitton, president of the conservative-leaning transparency advocate Judicial Watch. "We don't know what else is going to be in the report tomorrow but it may lead to other questions about McCabe and other figures in the FBI."
Fitton is not sure if the IG report will lead to an indictment.
"The rules were bent in obstructing the Clinton email investigation both by the FBI and DoJ. The question is whether the bending of the rules rises to the level of obstruction of justice and other crimes," Fitton explained.
The McCabe case is different than the others who were charged. Sessions abruptly fired him in March — hours before he was expected to retire after serving the FBI for more than two decades.
Sessions said at the time that McCabe was fired because he "made an unauthorized disclosure to the news media and lacked candor — including under oath — on multiple occasions."
In April, the Justice Department's Office of the Inspector General referred its findings that McCabe had repeatedly misled investigators to the U.S. Attorney's Office for the District of Columbia for possible criminal prosecution.
The department watchdog's findings initially came in a February report detailing, among other things, accusations that McCabe lied about contacts with a reporter for The Wall Street Journal working on an Oct. 30, 2016, story that suggested McCabe had slowed an investigation into the Clinton Foundation. The report said McCabe had authorized an FBI spokesperson and a lawyer with the agency to speak with the reporter as "background" sources not identified by name.
McCabe has vigorously denied the allegations. In a federal lawsuit filed Tuesday, McCabe's attorneys said he is being targeted for political reasons. The suit noted that he had overseen investigations into possible Russian meddling in the 2016 election.
The New York Times reported that McCabe had secretly written a memo to Mueller about Trump's firing of James Comey as FBI director.
The president has repeatedly attacked McCabe and called Mueller's investigation of possible collusion between Russia and the Trump campaign a "witch hunt."
National security attorney Sean Bigley said mitigating factors could play a role in determining whether McCabe is charged.
"In theory, the pursuit of justice is supposed to be blind to power. But there have long been criticisms that the justice system gives a pass to those at the top while destroying the 'little people,' " said Bigley, a managing partner at Bigley Ranish LLP and a former Homeland Security attorney in the George W. Bush administration who previously worked as an investigator in the Office of Personnel Management.
He added: "I'm not suggesting that Mr. Wolfe's alleged leaks were, if true, lawful or acceptable. But the actions of law enforcement and prosecutors, in this case, do seem to validate the criticisms of a two-tiered justice system when viewed within the context of the McCabe and Clinton cases. It remains to be seen if McCabe will be charged with anything, but it certainly appears McCabe, Comey, and Clinton all operated with the same mentality of 'do as I say, not as I do'."
Nick Akerman, a former federal prosecutor who served on the Watergate special prosecution team and is now partner at Dorsey & Whitney LLP, said the two cases are unrelated.
"One has absolutely nothing to do with the other," Akerman said. "Each must stand on its own facts. It all depends on the exact words spoken to the FBI investigators and the surrounding circumstances."
Akerman added: "Without knowing all of the facts surrounding any alleged false statement by McCabe, there is no way to make any valid comparison whatsoever," he explained. "It's like asking if A who was charged with murder, why was B who may have committed a totally unrelated murder also not charged with murder."
Trump has questioned McCabe's ability to be impartial in the FBI's Trump-Russia probe. McCabe's wife, Jill, is a former Virginia State Senate candidate and a political ally of Hillary Clinton.
This article is republished with permission from Talk Media News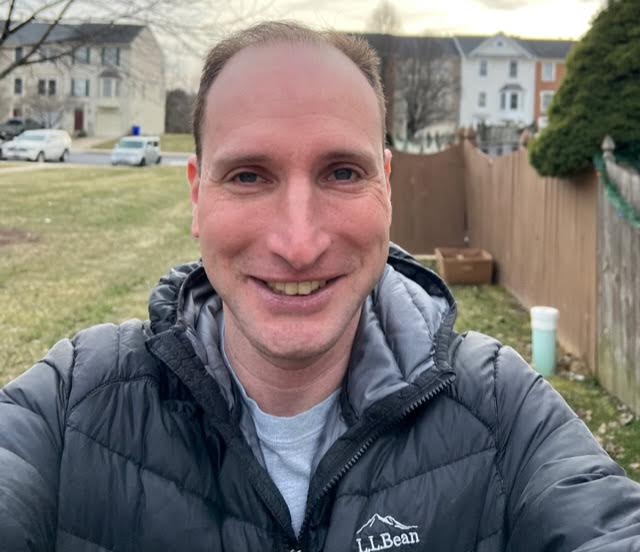 Bryan is a freelance political journalist whose experience includes three and a half years covering Congress and two years covering Maryland state government.
His work includes coverage of the election of Donald Trump, the confirmation hearings of Supreme Court Justice Brett Kavanaugh and attorneys general William Barr and Jeff Sessions-as well as that of the Maryland General Assembly, Gov. Larry Hogan, and the COVID-19 pandemic.
Bryan has broken stories involving athletic and sexual assault scandals with the Baltimore Post-Examiner.
His original UMBC investigation gained international attention, was featured in People Magazine and he was interviewed by ABC's "Good Morning America" and local radio stations. Bryan broke subsequent stories documenting UMBC's omission of a sexual assault on their daily crime log and a federal investigation related to the university's handling of an alleged sexual assault.