House Majority Whip Steve Scalise shot on Virginia ball field
WASHINGTON – House Majority Whip Steve Scalise (R-La.) was shot in the hip Wednesday morning during a Republican Congressional baseball practice in Alexandria, Va. by a gunman whom police fatally shot.
Four other people were shot shortly after 7 a.m. EDT – two U.S. Capitol Police officers who were assigned to protect Scalise and two congressional aides. The gunfire lasted for about 10 minutes, witnesses said.
Rep. Mo Brooks (R-Ala.) said the lone gunman, identified as John T. Hodgkinson, fired at least 50 shots from a rifle before he was shot. Hodgkinson was shot and was transported to George Washington University Hospital.
President Donald Trump announced in a televised news conference at about 11:30 a.m. EDT that the shooter, whom he did not name, had died.
Sen. Jeff Flake (R-Ariz.) has earlier described the shooter as a white male with dark hair who was wearing a blue shirt and jeans.
FBI Special Agent Tim Slater would not release any information about the gunman at a 10:30 a.m. EDT news conference, other than to say that authorities were closing in on his identity.
"This is a joint investigation and a joint command" led by the FBI, Slater said.
A statement released by Scalise's office at about 9:50 a.m. on Twitter said he was in stable condition at MedStar Washington Hospital Center.
"Prior to entering surgery, the Whip was in good spirits and spoke to his wife by phone. He is grateful for the brave actions of U.S. Capitol Police, first responders and colleagues," the statement said.
Chief Mike Brown of the Alexandria Police Department held a brief news conference at about 9:30 a.m. EDT. He said police received a call about an active shooter at 7:09 a.m. EDT and officers arrived on the scene within three minutes.
Brown said five people were transported from the scene but he would not release their names. He refused to take questions from reporters, saying he had no additional information to release at that time.
"This is an active ongoing situation," he said.
In another news conference about an hour later, Brown said the FBI was taking over the investigation.
Before his news conference, Trump had released a statement about the shootings:
"The Vice President and I are aware of the shooting incident in Virginia and are monitoring developments closely. We are deeply saddened by this tragedy. Our thoughts and prayers are with the members of Congress, their staffs, Capitol Police, first responders, and all others affected."
At least 25 people were at the practice for the game, which is an annual charity fundraiser for Washington nonprofits that has taken place for about 100 years. Congressional Republicans have been practicing at the Eugene Simpson Stadium Park in this Washington suburb for a few weeks in anticipation of Thursday's game.
Because Scalise holds a leadership role, two Capitol Police officers are assigned to protect him around the clock.
Brooks recounted to CNN what happened. He said the practice started around 6:15 a.m. The lawmaker said he plays in the left outfield and by chance had just walked back to home plate when the shots suddenly rang out.
After a round of gunfire, "I heard Steve Scalise scream," Brooks said. Scalise then fell to the ground in the outfield and Brooks said he and other players ran for cover to the first-base dugout as the gunfire continued.
The shooter was behind the third-base dugout, he said.
The male police officer was shot in the leg as he exchanged gunfire with the shooter, then ran to the outfield and shielded Scalise, Brooks said. He also went to the outfield to tend to the Scalise and other victims.
Brooks said he used his belt to make a tourniquet to wrap around the leg of one of the congressional aides who was shot.
Sen. Flake told CNN that Scalise remained conscious and asked for water as he and others tried to put pressure on Scalise's wound.
A Capitol Police helicopter took some of the wounded to a nearby hospital, Brooks said.
Law enforcement sources called the shootings a "deliberate attack."
The other shooting victims were identified as Zack Barth, a legislative correspondent for Rep. Roger Williams (R-Texas); lobbyist Matt Mika; and Capitol Police officers David Bailey and Krystal Griner.
Sen. Rand Paul praised the quick reactions of the two officers.
"It would have been a massacre without them."
Rep. Joe Barton (R-Texas) told MSNBC that the "security detail saved the lives of many people."
Barton, the manager of the team, said he was at the game with his 10-year-old son, who hid under a car as shots were being fired.
Brooks also commended the officers. "They showed incredble bravery."
"All we had was a baseball bat against a rifle. Those aren't good odds."
Rep. Chuck Fleischmann (R-Tenn.) told CNN: "Now I don't know if I'll ever feel safe on a baseball field again."
Regina Holmes contributed to this story. 
This article is republished with permission from Talk Media News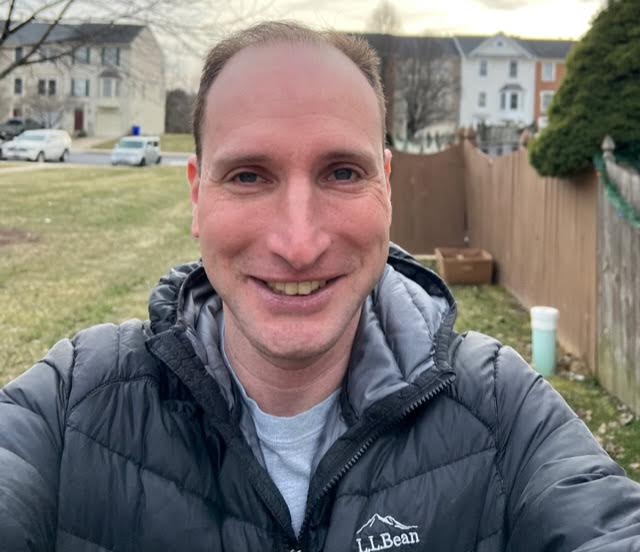 Bryan is an award-winning political journalist who has extensive experience covering Congress and Maryland state government.
His work includes coverage of the election of Donald Trump, the confirmation hearings of Supreme Court Justice Brett Kavanaugh and attorneys general William Barr and Jeff Sessions-as well as that of the Maryland General Assembly, Gov. Larry Hogan, and the COVID-19 pandemic.
Bryan has broken stories involving athletic and sexual assault scandals with the Baltimore Post-Examiner.
His original UMBC investigation gained international attention, was featured in People Magazine and he was interviewed by ABC's "Good Morning America" and local radio stations. Bryan broke subsequent stories documenting UMBC's omission of a sexual assault on their daily crime log and a federal investigation related to the university's handling of an alleged sexual assault.