Congressional leaders plead for unity in wake of shootings
WASHINGTON – It was a surreal scene at the U.S. Capitol that had not been seen in years. In the wake of an attack on one of their own, Republican, Democrat and Independent lawmakers converged at the site of many contentious battles of late in a vow of unity and a plea to work together for the common good.
After a prayer by Rev. Patrick Conroy, the House chaplain, led the lawmakers in prayerin which he recognized the first responders, especially U.S. Capital Police
"We are all horrified by this dreadful attack on our friends and on our colleagues and those who serve and protect this capital. We are all praying for those who were attacked and for their families," a somber House Majority Speaker Paul Ryan (R-Wis.) told his hushed colleagues in a powerful, emotional address to Congress.
"And we are united. We are united in our shock, we are united in our anguish. An attack on one of us is an attack on all of us," Ryan said.
The shaken lawmakers – who had put aside their differences as well as their official business for the day to join together for comfort and prayers – applauded.
They were still reeling from the morning shooting of House Whip Rep. Steve Scalise (R-La.) in Alexandria, Va., at a baseball practice for a charity game that is still on for Thursday. Both the team managers Mike Doyle (D-Pa.) and Joe Barton (R-Texas) also called for unity and noted the Democrats invited the Republican baseball team to dinner.
Scalise, who was shot in the hip, was in critical condition at MedStar Washington Hospital Center after surgery, the hospital said in a tweet at 2:30 p.m. EDT.
Two U.S. Capitol Police officers, David Bailey and Krsytal Griner – both members of the Capitol Police's Dignitary Protection Division – along with congressional aide Zach Barch and Tyson Foods lobbyist Matt Mika also were shot.
The shooter, identified as James T. Hodgkinson, 66, of Illinois, was transported to George Washington University Hospital. President Donald Trump said at a late-morning news conference at the White House that the shooter had died.
Ryan praised officers Bailey and Griner for their "tremendous bravery" calling the Capitol Police "our brothers and sisters in the line of fire." Both returned fire on the shooter. Ryan said he had spoken to both officers by phone and expressed to them his "profound gratitude."
"Without these two heroes … many lives would have been lost."
The lawmakers stood and applauded.
Ryan called on his fellow lawmakers to unite.
"We do not shed our humanity when we enter this chamber."
"So before this House returns to its business, let's just slow down and reflect how we are all being tested right now … because we are being tested now."
He urged his colleagues "to resolve to come together to lift each other up and to show the country, show the world that we are one House, the people's House, united in our humanity.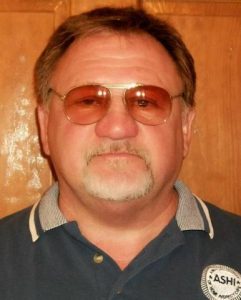 "Let us show the world that we can come together."
House Minority Leaders Nancy Pelosi (D-Caif.) echoed Ryan's calls for unity. She expressed her concern for Scalise and said she felt a special connection to him because of their common Italian heritage.
"This morning, the U.S. Congress suffered a despicable and cowardly attack," Pelosi said. "My thoughts and prayers are with Whip Steve Scalise and the others wounded, Capitol Police and staff, and their families."
Pelosi also praised the Capitol Police and reminded her colleagues that the officers work hard every day to keep lawmakers safe.
"We are profoundly grateful for the heroism of the Capitol Police, whose bravery under fire undoubtedly saved countless lives. On days like today, there are no Democrats or Republicans, only Americans united in our hopes and prayers for the wounded."
Pelosi told her colleagues that she regularly prays for them as well as Trump.
After she spoke, the lawmakers recited the pledge of allegiance.
In stern remarks, Sen. Bernie Sanders (I-Vermont) later denounced Hodgkinson's actions.
"I have just been informed that the alleged shooter at the Republican baseball practice is someone who apparently volunteered on my presidential campaign," Sen. Bernie Sanders (I-Vermont) said on the floor.
"I am sickened by this despicable act and let me be as clear as I can be: Violence of any kind is unacceptable in our society and I condemn this action in the strongest possible terms," he said.
Outside the chamber, tourists buzzed around the Capitol – which remained open to the public.
Earlier from the White House, the president – marking his 71st birthday – also had called for unity.
"We are strongest when we are unified and when we work together."
This article is reprinted with permission from Talk Media News.
Regina Holmes has more than two decades of experience as a journalist –editing and reporting for news dailies including the Miami Herald, Newsday and the Baltimore Examiner.