Trump's travel ban protesters 'won't back down'
WASHINGTON – More than one-thousand gathered outside the U.S. Supreme Court on Monday evening to protest President Donald Trump's executive order prohibiting U.S. entry to citizens from seven predominantly Muslim countries.
"The executive order that Trump signed is immoral, un-American and shames all of us, as well as hurting many many people here and abroad who are friends of this country," said Joan Biren, 73, retired, of Silver Spring, MD.
The massive crowd had gathered to hear Democratic lawmakers express their opposition to the travel ban.
Speakers included Senate Minority Leader Chuck Schumer (N.Y.) and House Minority Leader Nancy Pelosi (Calif.).
"I'd like to hear them (Democrats) say that when he (President Trump) nominates somebody to this court tomorrow they're gonna have a backbone and do everything they can not to approve a conservative horrible justice to this court," Biren added.
Jacqueline Adamson, 52, of Landover, MD, said she had been a "chief elections judge."
"Donald Trump should have never been President of the United States. They stole the election," Adamson said.
Adamson called out the President for not including oil-rich Saudi Arabia in the travel ban. Saudia Arabia also was linked to 911, according to the commission investigating the terrorist attacks.
"This is not about Muslims; this is about money, Adamson said.
Rachel Harrington, 28, of Fayetteville, Ga., a doctoral student, said the travel ban conflicts with fundamental American values such as tolerance and equality.
"I'm really upset by the ban," Harrington said. "It just goes against, I think, everything that we are as Americans," Harrington said.
Sen. Tom Carper (D-Del.), who is the Ranking Democrat on the Homeland Security Committee, spoke with TMN prior to his colleagues' remarks.
"We're not going to back down," Carper said in reference to the travel ban.
Carper then referenced singer Tom Petty's 1989 classic hit.
"I won't back down; I'll stand my ground," Carper said.
Trump signed the executive order Friday that denies U.S. entry to persons from Iran, Iraq, Somalia, Yemen, Syria, Sudan, and Libya for a period of three months. The order also prohibits refugee resettlement for a period of four months. Syrian refugees are banned indefinitely.
The executive order has since led to nationwide protests at many airports in the U.S. and abroad throughout the weekend as many traveling non-citizen U.S. nationals were either denied re-entry to the U.S. or detained by immigration authorities upon arrival.
This article was republished with permission from Talk Media News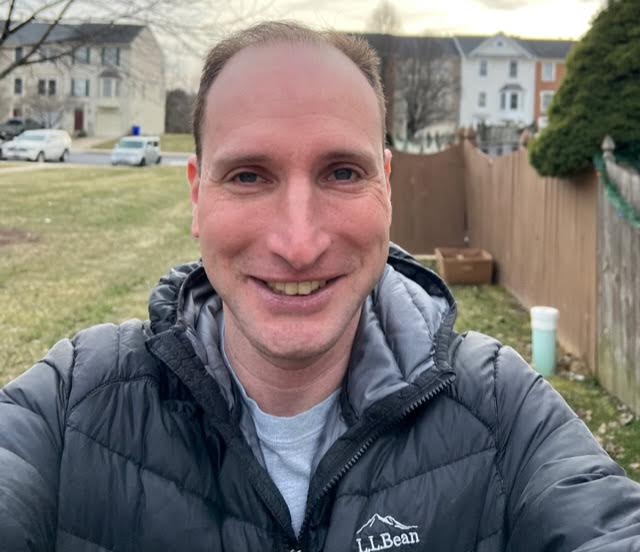 Bryan is an award-winning political journalist who has extensive experience covering Congress and Maryland state government.
His work includes coverage of the election of Donald Trump, the confirmation hearings of Supreme Court Justice Brett Kavanaugh and attorneys general William Barr and Jeff Sessions-as well as that of the Maryland General Assembly, Gov. Larry Hogan, and the COVID-19 pandemic.
Bryan has broken stories involving athletic and sexual assault scandals with the Baltimore Post-Examiner.
His original UMBC investigation gained international attention, was featured in People Magazine and he was interviewed by ABC's "Good Morning America" and local radio stations. Bryan broke subsequent stories documenting UMBC's omission of a sexual assault on their daily crime log and a federal investigation related to the university's handling of an alleged sexual assault.