Top 3 Places to Visit in Cancun Mexico
Whenever you hear the word Mexico, a lot of historic sites and adventures come to mind. This is because the country's tourist sector plays an integral role in the overall GDP of the country. In the year 2021 only, a massive amount of 1.5 trillion pesos was gained in the country's GDP came from the tourism sector. (source: statista.com)
With the recent taxation laws pertaining to tourism in Mexico, it has become more and more convenient for foreigners to visit this country. With the implementation of Visitax Cancun Mexico, all the adventure lovers can now book their flights to Cancun and make the most of their trip. In 2020, 2.4 million people reported visiting Cancun during their vacations. (source: statista.com)
When visiting Cancun, here are the top 3 places you don't want to miss out on.
Chichen Itza
Known as one of the seven new wonders of the world, this is the first place you go to after arriving in Cancun. The city's historical remains are widely renowned and were also recognized as cultural heritage by UNESCO in the year 1988.
The pyramid located at this site is called the pyramid of Kukulcan and is known for having exactly 365 steps, which symbolize the number of days in a year. Moreover, at Chichen Itza, you will also find the temple of Venus, where you will witness the graphical representation of all planets on the walls.
Visit Tulum
If you want to experience the country's archaeological essence and see the ocean's waves on the other side, Tulum is the place to go. It is situated about a hundred and thirty kilometers away from the city; therefore, you will get there in less than two hours.
You will find a lot of temples in this location, including the Temple of the Descending God and the Temple of the Frescoes, both of which allow a deep level of insight into the lives of the Mayan people it once inhabited.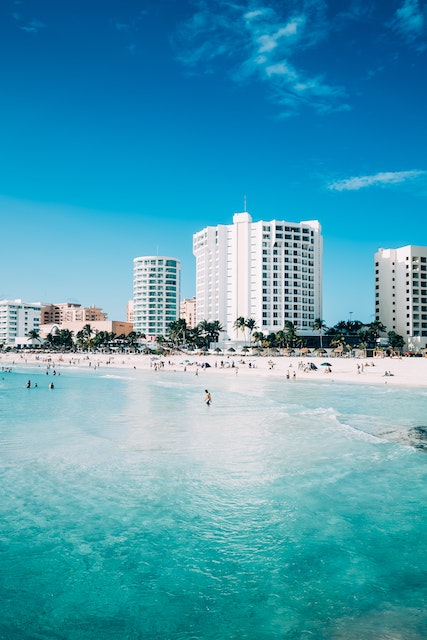 Xel-Ha Park
Xel-Ha Park has won the country's natural wonder title and inhabits more than seventy marine varieties. Some of those that captivate the visitors' attention include parrotfish, sergeant major, snapper, and bonefish.
This park was established with the primary idea of promoting ecotourism, which is based on increasing tourism while sustaining the ecology of the country. Since then, it has turned out to be a must-visit for the majority of the foreigners visiting Cancun.