Timeless Tease transports TV fans with naughty Nips at Nite
"SPEED IT UP!" Whiskey Joy, Nora Drenaline and Betty O'Hellno reprise a classic TV moment. (Anthony C. Hayes)
Let's face it: Nobody ever watched Mr. Ed to listen to Wilbur and that talking horse. The real attraction was seeing the beautiful Connie Hines tooling around the farm in her bullet bra.
If this statement brings a wistful smile to your face, you should have been at the Mobtown Ballroom last Saturday night when Timeless Tease Productions staged its saucy Nips at Nite burlesque TV tribute show .
Taking their cue from an era when every house had aluminum foil hanging from the rabbit ears on a console set, the core cast of Jules V Moorhead, Betty O'Hellno, Lizzy Falltrades and Whiskey Joy took the audience on a raucous remote control ride to a time when it was OK for a girl to get amped while carting some gremmie's surfboard around.
How did Timeless Tease manage this trip to another dimension; a dimension not only of sight and sound but of mind? With a polished brass steam-punk inspired time machine!
H.G. Wells would have been proud, though the soundtrack might have been written by Vic Mizzy.
Fully scripted burlesque shows are all the rage, and this one was nearly flawless. Any minor miscues were played strictly for laughs, as the cast crossed two decades worth of classic television.
Getting a burlesque send-up were Gilligan's Island, The Addams Family, Bewitched, The Brady Bunch, Gidget, I Love Lucy and others. There were commercials too, of course, for cigarettes and dish washing liquid. Nothing like a satisfying smoke right after breakfast to clean the batter off of your breath.
Making the magic happen (literally) were Miranda Lookinglass and Lucas Gerace with their two-alarm tribute to Bewitched. Lady Fancy whipped up home-made laughs with her take on a wanton Alice from The Brady Bunch. And Tempete La Coeur served the crowd a healthy spoonful of medicine a-la a lovely bottomed Lucy Ricardo.
"It tastes just like candy!", she mimed.
We couldn't agree more.
Jim Dandy clearly preferred the cough-filled flavor of a Kent, and Dainty Dandridge made housework a lot more militant.
Highlights from the stock performers included Lizzy Falltrades going one better than Josephine the Plumber; Betty O'Hellno making the most out of Morticia Addams penchant to tango; Jules V Moorhead with a salad plate tribute to Paul Lynde as Uncle Arthur, and Whiskey Joy who had a host of moon-doggies howling with her tantalizing turn as Gidget. Moorhead was also the bomb as Maxwell Smart, and O'Hellno and Joy got their delicious licks in on Lucy and Ethel's out of control chocolate factory conveyor belt.
Symone LaFleur and Nora Drenaline handled all of the kittening duties while joining in respectively as Agent 99 and the "Speed it up!" lady.
Like all great shows from the Golden Age of TV, the cast had to cut short their idyllic three hour tour. But wait – there's more! October means eerie fun both on and off the burlesque stage.
Coming up in the next few weeks are shows featuring the pumpkin spice latted talents of Ruby Rockafella, Shotstaxx and Bunny Vicious (Ruby Rockafella Presents Wiggle, Wine, & Dine), Tapatha Kix, Ruby Spruce and Cherie Nuit (Twisted Knickers Presents: Brassieres of Terror — Late Night Double D Feature), Maria Bella and Cherie Sweetbottom (Burlesque: A live cabaret experience with the Bearcat Boas), and Valeria Voxx, Reverend Valentine and Candy del Rio (VC Variety presents: Teaseance! Conjuring Up the BOO-BIES!)
Still feeling other-worldy? Consider Tarot and Tattoo this Friday night in Hampden, and Edgar Allan Poe's Death Tribute on Saturday Oct. 10 at Westminster Hall and Burying Grounds. And for something completely different, be sure to check out EWA's Halloween spectacular, Last Rites.
The Nips at Nite audience had the marked advantage of a polished brass time machine. If only seeing all of these shows was as easy as turning a dial…
*   *   *   *   *
For those who missed the show, here's a brief photo roundup of some of the action: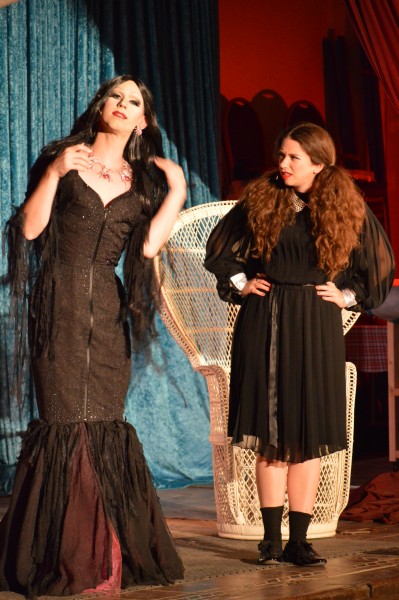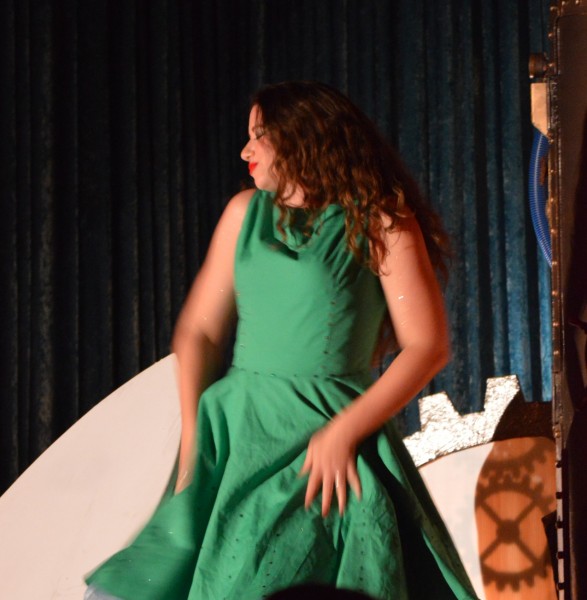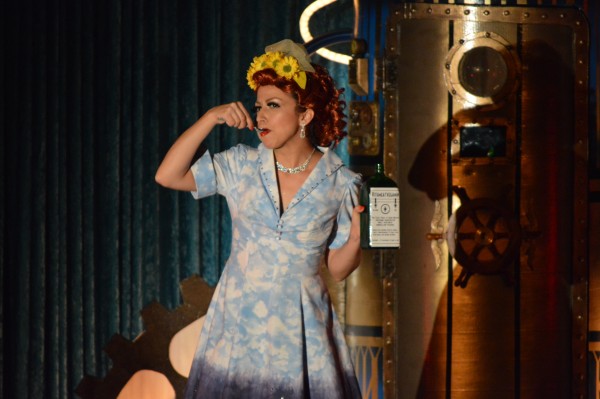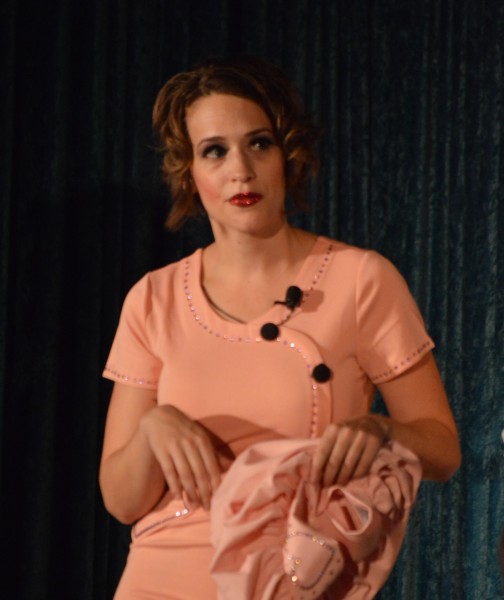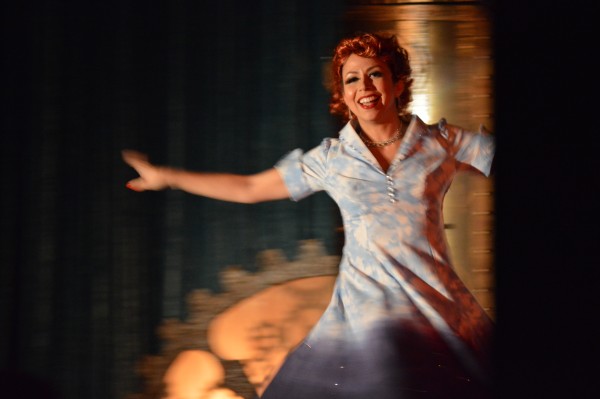 Anthony C. Hayes is an actor, author, raconteur, rapscallion and bon vivant. A one-time newsboy for the Evening Sun and professional presence at the Washington Herald, Tony's poetry, photography, humor, and prose have also been featured in Smile, Hon, You're in Baltimore!, Destination Maryland, Magic Octopus Magazine, Los Angeles Post-Examiner, Voice of Baltimore, SmartCEO, Alvarez Fiction, and Tales of Blood and Roses. If you notice that his work has been purloined, please let him know. As the Good Book says, "Thou shalt not steal."